For people that wish to pursue higher education, applying to schools and preparing to enter college should mark the beginning of an exciting new chapter. Instead, students are often stressed when they must confront how they are going to pay for college. In many cases, students opt for expensive private and federal student loans.
Given that the cost of college has consistently increased over the last two decades, more than half of U.S. students are graduating and starting their careers in debt. When students graduate with a significant amount of debt, it can limit their job options and prevent them from pursuing their career goals.
To combat some of the problems associated with student loan debt, it is best to learn everything there is to know about the topic. Ahead, we discuss what the average student loan debt is, important statistics about average student loan debt and student loans in general and more.
What Is the Average Student Loan Debt?
Currently, there is $1.75 trillion in total federal and private student loan debt, according to the Education Data Initiative. Of that $1.75 trillion, $1.635 trillion is solely federal student loan debt, since federal student loans account for more than 92% of all student loans.
In 2022, the average federal student loan debt for U.S. student borrowers was $37,574. The total average of federal and private student loans is estimated to be as much as $39,590. Unfortunately, studies show that two decades post freshman year for student loan borrowers, half of them still owe a $20,000 loan balance.
How Much Has Student Loan Debt Increased In the U.S.?
In the last fifteen years, the average federal student loan debt for borrowers has increased by more than 106%. During the 1980s and 1990s, less than half of the students that pursued higher education needed to take out student loans. A few decades later, data indicated that more than half of students held student loans. Now, a sole high school graduate could amass $39,500 in student loans by the time they finish their college degree.
Additionally, sources indicate that the average amount of student loan debt per borrower grew 25% between 2009 and 2021. It is also important to note that the cost of higher education in the U.S. and the subsequent debt is higher than in almost all other developed countries.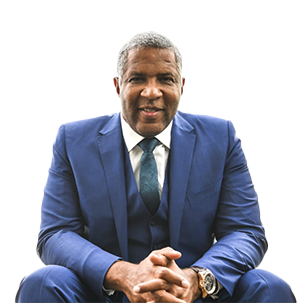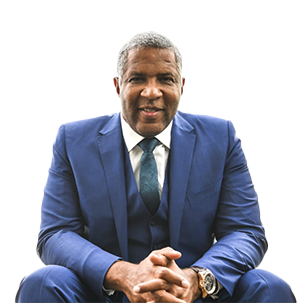 Who Has Student Loan Debt?
Even though many people in the U.S. take out student loans to pursue higher education, the amount of debt varies substantially based on race, gender, age and other factors. According to the Federal Reserve in New York, more than 65% of student loan borrowers are under the age of 40. In particular, Americans with student debt are commonly between the ages of 25 and 34. Additionally, two of the growing types of student loan borrowers are Black American students and those who are 50 and older. Other key stats about student loan borrowers include the following:
Four years post-graduation, 48% of Black student borrowers owe more on their student loans than what they borrowed, compared to the 17% of white student borrowers.
Women with a bachelor's degree take out 4.27% more in student loans than men with a bachelor's degree.
73.2% of Black American students pursuing a bachelor's degree take out student loans.
American Indian and Alaska Native students are the least likely to take out private student loans, with only 2.6% taking out loans.
58.4% of Americans who are in the middle-income range take out federal student loans.
Black student loan borrowers commonly owe 6% more than they take out, while white borrowers owe 10% less compared to their Black peers.
How to Avoid Excessive Student Loan Debt
While student loans provide people with the critical funds they need to pay for their higher education, they can easily become a stressful burden when it is time to repay the debt. An excessive amount of student loan debt can impact a borrower's ability to buy a home, start a family and save for emergencies. That is why it is essential to take every possible precaution beforehand to prepare. To limit the number of student loans needed, borrowers can:
Compare loan options. Borrowers should consider the pros and cons of federal and private student loans before they make a choice. Private student loans can have higher interest rates and stricter repayment terms, which is why experts typically recommend that borrowers take out federal loans. To take out a federal student loan, borrowers need to fill out the Free Application for Federal Student Aid (FAFSA) form.

That being said, not all private loans are more expensive. For example, Student Freedom Initiative is a nonprofit that is dedicated to providing students at participating Minority Serving Institutions (MSIs) with resources and opportunities to succeed academically and professionally. A part of Student Freedom Initiative's offering is the Student Freedom Agreement, which is a private education loan that is income-contingent.

Estimate the costs of different college programs. The cost of a college education is not limited to tuition; students also need to account for school supplies, housing, meals and commuting. If a student's budget is limited, they may want to consider a local program, community college or online program compared to a four-year out-of-state university. If a student wants to go away to school, they may want to consider attending a community college for two years to save up and earn credits, then transfer to another school to finish their degree.
Take advantage of all possible funding options. Beyond student loans, students should consider other forms of financial aid, such as grants and scholarships. In addition to loans, the FAFSA form mentioned above can help students apply for federal and state financial aid. Students should also research private organizations and nonprofits that may be able to provide funding.
Get a part-time job. While it might not be ideal, students can also take advantage of their special skills to start a side project or get a part-time job to help them save and limit the amount they need to borrow or pay off loans when it is time to pay them down. Additionally, since some companies provide workers with tuition assistance, it may be worth looking into before a student starts applying for positions.
Considering how high the average student loan debt is in the U.S., taking out a student loan may feel daunting for some borrowers. However, repaying student loan debt can be manageable if a student prepares properly in advance.
To learn more about student loans and other important topics, consider following Robert F. Smith on LinkedIn.