While Black history and achievements should be celebrated each day of the year, Black History Month presents a special time to recognize the contributions of Black Americans. Celebrated every February, the month provides Americans with an opportunity to acknowledge and learn about the significant role that Black people have played in shaping American society and global culture.
From politics and social movements to the arts, sciences and sports, Black people have made a lasting impact on American history and culture. Americans should continuously seek to learn more about Black history and other cultures as it is essential for us as a society to gain inspiration and guidance from the past.
When Did Black History Month Start?
The founder of Black History Month is Carter G. Woodson, a when historian that first established Negro History Week. Born in Virginia in 1875, Woodson believed that the accomplishments of Black people remained overlooked and underrepresented in the teaching of American history. As a result, Woodson created Negro History Week to acknowledge and celebrate the achievements and contributions of Black Americans.
Black History Month Facts to Know
There is an endless amount of important information to learn about Black history and culture. While it is impossible to quantify such a rich culture and history, below are a few critical facts about Black History Month to help broaden your awareness.
1. There are multiple Black History Months worldwide
Black History Month is primarily celebrated and recognized in the United States and Canada. However, other countries, particularly those with large communities belonging to the African diaspora, also dedicated time for celebrating Black history and culture throughout the year. The United Kingdom, for example, holds its National Black History month in October, while South Africa celebrates Heritage Month in September. Across countries and continents, Black history month is united in its aim to recognize and celebrate the contribution of Black people to society.
2. Why Black History Month is celebrated in February
Woodson chose February as the best month to celebrate Negro History Week in the U.S. because Frederick Douglass and Abraham Lincoln were both born in February. The two men played important roles in the advancement of Black people in the U.S.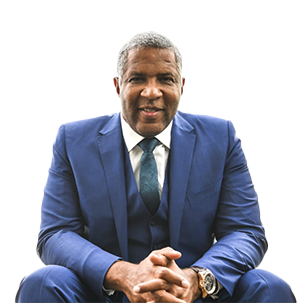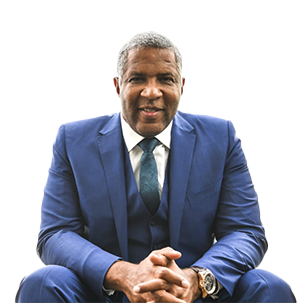 3. The first President to recognize Black History Month was Gerald Ford
In 1976, President Gerald Ford officially recognized Black History Month and issued a proclamation to officially establish it. In doing so, Ford called upon the American people to "seize the opportunity to honor the too-often neglected accomplishments of Black Americans in every area of endeavor throughout our history." Through his recognition of Black History Month, Ford set a precedent that all U.S. presidents have since followed.
4. Black History Month is celebrated in schools and cultural institutions throughout the country
Schools and educational institutions use Black History Month as an opportunity to educate students about Black history and highlight the accomplishments of Black civil rights leaders, scientists, artists, activists and more. Cultural institutions, such as museums, galleries and theaters, often organize exhibitions, performances and other events to commemorate the month and raise awareness of Black history and culture. The National Museum of African American History and Culture in Washington, D.C., for example, organized a wide range of programming for the month of February, including: "Sweet Home Café Black History Month Chef's Table," "A Space for Us All" and "NMAAHC Kids Learning Together: Celebrating Princess Tiana!"
5. Black History Month has a different theme each year
Did you know that each Black History Month has a theme? The Association for the Study of African American Life and History (ASAALH) chooses a centralizing theme for Black History Month celebrations each year. The theme for 2023 is "Black Resistance," in honor of Black Americans' efforts against discrimination and oppression. Past themes include "African Americans and the Vote" (2020), "The Crisis in Black Education" (2017) and "Black Women in American Culture and History."
6. The founding of the NAACP coincided with Black History Month
The National Association for the Advancement of Colored People (NAACP), which is the nation's oldest and largest civil rights organization, was established in February to coincide with the 100th birthday of Lincoln.
The NAACP has played a significant role in advancing civil rights for Black Americans and advocating for racial equality over the years. The NAACP Legal Defense and Educational Fund, for example, was crucial in achieving the Brown v. Brown of Education ruling that outlawed segregation in public schools. Today, the organization still works to advance Black civil rights.
Robert F. Smith and Black History Month
Robert F. Smith, the Founder, Chairman and CEO of Vista Equity Partners (Vista), has been a fierce advocate for uplifting Black history and culture. Smith is the founding director and President of Fund II Foundation, an organization whose mission is "to preserve the African-American experience; safeguard human rights; provide music education; preserve the environment while promoting the benefits of the outdoors; and sustain critical American values such as entrepreneurialism." Fund II Foundation supports the National Park Foundation in preserving sites of importance, especially those that are significant to Black American history, including the Charles G. Woodson Home National Historic Site and the Frederick Douglass National Historic Site. Under Smith's leadership, Fund II Foundation also donated to the National Park Foundation in 2019 to purchase and preserve the childhood home of civil rights legend Dr. Martin Luther King, Jr.
In addition to his advocacy for preserving Black American history, Smith contributed $20 million to the National Museum of African American History and Culture in 2016. Smith's contribution established the Robert. F. Smith Internship Program, which enables students to train at the museum and develop their skills in research, artifact preservation and historical scholarship. Smith is also the Executive Producer of Black History in Two Minutes (or so), a digital video series that covers important Black history topics.
For more content about preserving Black history, racial equity and other topics, follow Smith on LinkedIn.