The U.S. government and private agencies established the criminal justice system to protect the public health and safety of everyday Americans. However, studies have revealed that individuals from underserved and underrepresented communities are incarcerated at higher rates than most other Americans.
A 2021 report released by The Sentencing Project found that the incarceration rates for Black Americans were five times that of white Americans. Additionally, research from the Prison Policy Initiative (PPI) found that Latinx Americans are incarcerated at twice the rate of white people. Ahead, we discuss what the criminal justice system is, what criminal justice reform is and current issues in the criminal justice system.
What Is the Criminal Justice System?
In the simplest terms, the criminal justice system is an organization that was established to enforce laws that preserve public safety and provide justice for everyday Americans. The system is composed of three distinct sectors, including law enforcement officers, correctional facilities and courts. This organization was first established in the late 18th century, when colonists used religion to understand and develop criminal law. These laws were created by treating crimes as a sin, which prompted them to issue punishments they believed aligned with the criminal act. In the mid-to-late 19th century, the criminal justice system started to use legal codes that offered rehabilitation alternatives for court punishments.
Today, the criminal justice system's process for responding to, investigating and charging crimes is more streamlined. Police officers and detectives investigate crimes, compile evidence and work to prevent criminal activity. Meanwhile, correctional officers monitor convicted offenders, aiming to reform them into productive members of society. In the judicial system, judges seek to maintain state and federal laws and ensure individuals have the right to due process and a fair trial.
What Is Criminal Justice Reform?
While the criminal justice system aims to provide equal protection under the law, structural issues embedded within the system have led to the inequitable treatment of individuals throughout the three branches. Examples of these structural issues include mass incarceration, racial profiling and high rates of recidivism. The effort to resolve these types of issues is known as criminal justice reform.
Ultimately, this advocacy aims to reduce the number of individuals in the prison system by working to eradicate prison overcrowding, racism within the system and inequitable prison sentences.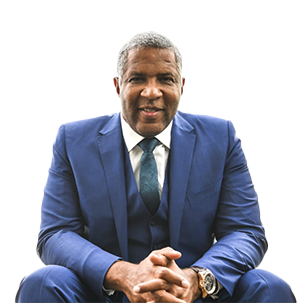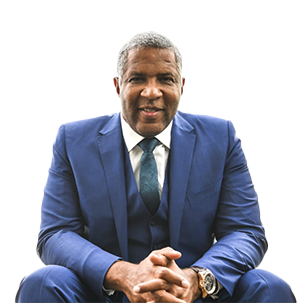 Criminal Justice System Problems
Many problems negatively impact the U.S. criminal justice system. Several of those problems require policy-makers, legal professionals and judicial experts to make changes necessary to uphold justice. According to the PPI, nearly 2 million people in the U.S. are imprisoned across local, state and federal prison systems. A 2021 report from The Sentencing Project shows that one out of every 81 Black adults per 100,000 people is currently serving jail time in a state prison. Each year, the federal government uses $80 billion of taxpayer revenue to pay for the costs associated with these inmates.
Additionally, overcrowding in prison facilities restricts these facilities from meeting the basic needs of every inmate. Overcrowding also reduces the allocation of funds for important education and rehabilitation programs. The cycle of racial and ethnic inequities in the criminal justice system continues to be exacerbated by racial profiling, strict drug laws and the over-criminalization of Black and Brown individuals.
Let's explore criminal justice issues, such as crime, racial disparities in prison population demographics, probation, mass incarceration and the use of force in more detail below.
Although the criminal justice system intends to preserve the safety and well-being of everyday people from crime and violence, research shows the system does little to address crime itself.
Researchers at the National Research Council (NRC) found that isolating offenders from society only reduces crime by 0.4%. In addition, the criminal justice system tends to implement harsher prison sentences on low-level offenders.
Researchers in Boston's Suffolk County discovered that individuals charged with low-level crimes were 60% less likely to be arrested again two years after their initial conviction. To justly enforce a system of law and order, it is evident that the system needs to re-examine how it addresses criminal behavior.
Demographics of the Prison System
Black and Brown individuals make up a disproportionate share of the U.S. prison population. Research from The Sentencing Project shows that Latinx individuals are imprisoned at a rate of 349 per 100,000 state residents, and Black Americans are incarcerated at a rate of 1,240 per 100,000 residents. In fact, the U.S. has the highest rate of incarceration in the world and most of its inmates in the prison system are Black and Latinx men in their 20s and 30s.
Probation and Mass Incarceration
Probation is used as an alternative form of punishment for incarceration or experience for inmates after finishing their prison sentence. However, guidelines like a strict curfew and expensive supervision fees make it difficult for individuals to avoid violating the terms of their probation. In 2021, nearly 128,000 individuals were imprisoned for non-criminal violations of their probation.
The way probation is currently run is often considered ineffective because it prioritizes the detection of mistakes instead of setting up past inmates for success. Overall, the link between probation and mass incarceration needs to center on rehabilitation instead of punishment to reduce mass incarceration.
The use of force by police officers is considered a significant problem in the U.S. Excessive force occurs when a police officer exhibits more force than is reasonably necessary to protect life or property. The 2022 Police Violence Report indicated that beyond shootings, tasers, physical force and police vehicles accounted for most deaths by police officers. Although the Fourth Amendment was established to protect citizens from unreasonable force by law enforcement officers, verbal abuse, physical violence and the use of weaponry continue to cause unnecessary physical and deadly harm to individuals.
Why Is Criminal Justice Reform Important?
To build a more equitable and fair judicial system, the U.S. must consider reforming its criminal justice system. Decreasing the influx of low-level offenders that enter prison will improve the economy by reducing the number of taxpayer dollars spent on correctional resources. This cost-effective approach will help individuals learn from their past mistakes and become more productive citizens of society through accessing job and educational opportunities.
How Can the Criminal Justice System Be Improved?
Addressing racial disparities in mass incarceration, streamlining opportunities for rehabilitation and providing prisoners with mental health support services are a few ways the U.S. can improve the effectiveness of its criminal justice system. Eliminating incarceration for nonviolent offenders will reduce overcrowding in prisons, alleviate racial disparities in prison populations and help protect public safety. Offering rehabilitation pathways for prisoners will decrease recidivism rates by providing them with access to education, workforce development and comfortable living conditions. Lastly, providing mental health resources to inmates will support their behavioral and psychological needs and reduce their chances of committing another offense.
Throughout his career, philanthropist and businessman Robert F. Smith has worked to improve equity for underrepresented and underserved communities. Smith continues to advocate for comprehensive criminal justice reform through his partnership with the REFORM Alliance, a nonprofit organization that works with business professionals, social advocates and bipartisan coalitions of policy-makers to improve probation and parole systems.
Through this approach, the Alliance works to set individuals up for success by reducing the number of people unjustly positioned in the supervision-to-prison pipeline. As a founding partner of the REFORM Alliance, Smith has united with philanthropists and entertainers like Jay-Z and Meek Mill to fix disparities in the criminal justice system and help ensure people can reach their full potential.
Learn more about Smith's work to improve criminal justice reform and other topics by following Smith on LinkedIn. To learn more about criminal justice reform, check out these resources.