Equality and equity are important values in society, business and life itself, yet the concepts are sometimes misunderstood and often conflated. What, exactly, is the difference between equality and equity?
Equality is "the right of different groups of people to have a similar social position and receive the same treatment," according to the Cambridge Dictionary. The Civil Rights Movement of the 20th century, for example, symbolized the effort to achieve legal equality for Black Americans in housing, voting, and other educational, social and financial institutions. Equity, in comparison, is "the policy or practice of accounting for the differences in each individual's starting point when pursuing a goal or achievement, and working to remove barriers to equal opportunity." "Whereas equality means providing the same to all, equity means recognizing that we do not all start from the same place and must acknowledge and make adjustments to imbalances," writes the National Association of Colleges and Employers.
Why Is It Important To Know the Difference Between Equity and Equality?
Equity and equality represent two different aims, despite being very similar concepts. Insight Global identifies equality as "the goal of a workforce" while noting equity is "the means to get there." Equality in the workplace takes the form of employees receiving equal benefits, training and opportunities to advance within an organization. An equity strategy in the workplace identifies disparities that arise within the organization to ensure employees have the resources they need to be successful in their roles.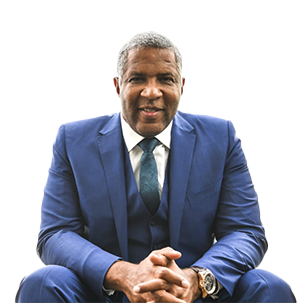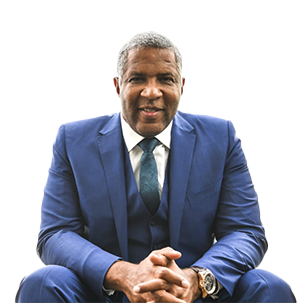 Examples of equity in the workplace include:
Implementing fair and unbiased hiring and recruitment practices
Analyzing pay scales across positions to ensure employees are being compensated fairly
Providing extra training to early career employees to account for their years of professional experience
Examples of equality in the workplace include:
Providing all employees with professional development opportunities, trainings and mentorship to build their skills and grow their professional network
Providing all employees with mental health services
Robert F. Smith and Equity
Robert F. Smith is the Founder, Chairman and CEO of Vista Equity Partners, has long believed in the importance of prioritizing equity in the workplace. As a member of the Board of Directors at the Business Roundtable, Smith has been instrumental in the organization's efforts to address racial disparities in business. Smith is also a member of the Business Roundtable's racial equity and justice task force, which provides governments and corporations with recommendations on how to tackle systemic inequalities across sectors like healthcare, education, housing, and the legal system.
Smith also fights for equity through his education work. The internXL program connects college students of color with paid internships in a wide range of industries, giving students the opportunity to advance in their careers. internXL also provides students with support for their student loans — a large barrier to obtaining long term financial success for many students.
If you are interested in learning more about Smith, check out his LinkedIn.