Throughout U.S. history, many inventors have contributed to society, including Thomas Edison, who made the incandescent light bulb and Henry Ford, who created the moving assembly line to produce cars. Often, Black inventors like Garrett Morgan, George Washington Carver and Madam C.J. Walker are forgotten and left behind. However, many Black inventors in history have played a pivotal role in creating and propelling U.S. innovation.
List of the Most Famous Black Inventors and Their Inventions
Many Black inventors helped to progress advancements in science, technology and business. Some notable figures include Dr. Gladys West, Dr. Mark Dean and Dr. Lonnie G. Johnson. Ahead, you can find a list of famous Black inventors who helped to change life in the U.S. and across the globe for the better.
Originally named Sarah Breedlove, Madam C.J. Walker was born on December 23, 1867 in Delta, Louisiana. One of six children, Walker grew up the daughter of sharecroppers and eventually moved to St. Louis, Missouri. In 1904, Walker's business acumen emerged while working under Annie Turnbo Malone, a Black female entrepreneur who invented scalp and hair products.
Walker trained under Malone as a sales agent and went on to develop her own line of hair products called "Madam Walker's Wonderful Hair Grower," which provided Black women with affordable, high-quality hair care products. The popularity of Walker's products enabled her to become the first Black woman millionaire in the U.S. With her earnings, Walker donated $5,000 to the National Association for the Advancement of Colored People (NAACP) and paid the tuition fees for six students at Tuskegee University.
George Washington Carver was born near Diamond, Missouri in 1864. When he was still a baby, Carver's mother and older sister were abducted, but a white farmer took him in. While living with the farmer, Carver learned to read and write and developed a passion for plants. Carver went on to earn a Bachelor of Science from Iowa State University, which made him the first Black American to earn a four-year college degree.
Later, Carver earned a Master's in Agriculture and became head of Tuskegee University's School of Agriculture. Throughout his career, Carver used his knowledge of soil chemistry to grow nitrogen-fixing plants that could withstand harsh soil conditions. He also developed 300 ways to use peanuts, including cooking oil, soap, paper, wood stains and cosmetics. Carver's scientific research revolutionized the agricultural industry for many farmers, especially those who grew and sold soybeans and sweet potatoes. Today Carver's legacy is commemorated with a monument in Diamond, Missouri.
Dr. Lonnie G. Johnson was born in Mobile, Alabama on October 6, 1949. Johnson's early interest in reverse engineering led him to develop the go-kart from a lawnmower engine. In 1969, Johnson earned a math scholarship to attend Tuskegee University, where he graduated with a Bachelor of Science in mechanical engineering. Johnson then went on to earn a Master's of Science in nuclear engineering. Once he graduated, Johnson helped develop the stealth bomber program for the United States Air Force.
Johnson also used his mechanical and nuclear engineering capabilities to work as a systems engineer for NASA's Galileo space flight to Jupiter in 1979. Three years later, Johnson developed the first prototype for a water gun after placing nozzles on his bathroom faucet. In 1989, Johnson sold his invention, later known as the "Super Soaker," to the Larami Corporation. Johnson's success continued to expand in 1996 when he secured a patent for a toy projectile gun, which later became the Nerf Toy Gun, which was sold to Hasbro and became a multi-million dollar invention. Currently, Johnson has over 120 tech patents to his name.
Lisa Price is a notable beauty products entrepreneur who was born on May 18, 1962, in Brooklyn, New York. As a young adult, Price experimented with mixing lotions and creams with natural ingredients. In 1993, she founded Carol's Daughter, a hair and body products company for Black Women. Price's products have been highly praised by celebrities like TV personality and actress Oprah Winfrey, actress Halle Berry and singer Chaka Khan.
In 2002, Carol's Daughter generated $2.5 million in sales and reached an estimated valuation of $27 million in 2020. Shortly after, Price sold Carol's Daughter to beauty company giant L'Oreal USA. By creating beauty products specifically for Black American women, Price helped to fill a void in the retail market and helped to open doors for Black female entrepreneurs.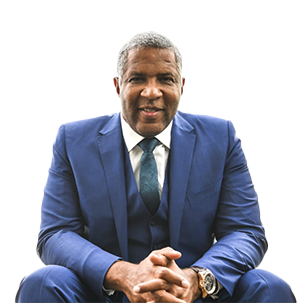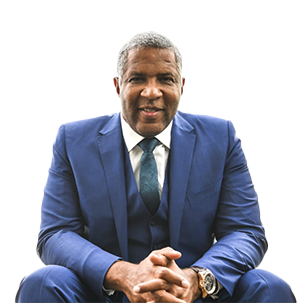 Garrett Morgan was born on March 4, 1877 in Kentucky, where he attended a segregated school and worked as a repairman. After moving to Ohio, in 1895, Morgan's interest in clothing manufacturing led him to create a belt fastener for sewing machines. In 1907, Morgan opened a repair shop for sewing machines, but his most prominent idea emerged during the 1910s, when he developed improvements for traffic lights.
Specifically, Morgan invented a T-shaped traffic signal that stopped cars in both directions and controlled the flow of traffic congestion. General Electric bought Morgan's traffic design for $40,000 and installed his signals throughout the U.S. Today, the form and style of traffic lights are largely shaped by Morgan's invention. Even more, Morgan had a profound personal impact as a member of the NAACP.
Janet Emerson Bashen was born on February 12, 1957 in Mansfield, Ohio. Growing up, her father worked as a garbage man and her mother was the first Black female emergency nurse in Mansfield. Bashen earned a Bachelor's Degree in legal studies and government from the University of Houston and later pursued business. After witnessing a rise in employee complaints at her company, Bashen started her own U.S. Equal Employment Opportunity Commission (EEOC) complaints management company, known as the Bashen Corporation.
Bashen's group investigated complaints against her employer and later dug into discrimination cases based on race, religion and gender for multinational corporations, including General Motors, Goodyear Tires and Compaq Computers. Bashen empowered workers by advocating for their rights as protected under the 1964 Civil Rights Act and partnered with human resources departments to resolve discrimination cases. Bashen also pioneered computer software for the storage and retrieval of EEOC cases, and a patent for Bashen's software "LinkLine" was filed in 2001 and approved in 2006. As a result, Bashen became the first Black woman to hold a software patent in the U.S.
Dr. Mark Dean was born on March 2, 1957 in Jefferson City, Tennessee. His talents in science and math inspired him to pursue engineering at the University of Tennessee. After graduation in 1979, Dean was hired as a computer scientist at IBM, where he developed the Industry Standard Architecture System (ISA), which made it possible for more printers, modems and disk drivers to plug directly into computers. Dean secured three patents for the IBM personal computer and was a member of the team of engineers who developed the first one gigahertz personal computer chip in 1999. The development of this chip revolutionized the computer industry by giving computers the ability to perform one billion calculations per second. Today, Dean serves as the John Fisher Distinguished Professor at the University of Tennessee's College of Engineering.
Dr. Gladys West was born in Dinwiddie County, Virginia in 1930, to parents who worked as crop harvesters on a small farm. Thanks to her talent with math, West secured a scholarship at Virginia State College, where she earned a Bachelor of Science in math. Shortly after graduation, West was hired as a computer programmer at a naval base in Dahlgren, Virginia. While there, she developed digital coding for an IBM 7030 Stretch computer. West also developed complex algorithms that modeled the shape of the earth, which set the foundation for the Global Positioning System (GPS). After spending 42 years at the Dahlgren naval base, West retired and earned her PhD in Public Administration from Virginia Tech.
Robert F. Smith and His Quest to Inspire a New Generation of Black Inventors
Vista Equity Partners Founder, Chairman and CEO Robert F. Smith is dedicated to inspiring the next generation of Black inventors. After obtaining his Bachelor of Science in Chemical Engineering from Cornell University in 1985, Smith earned his Master of Business Administration from Columbia University's Business School. Smith's educational background and training as an engineer led him to work at notable companies such as Kraft General Foods and Goodyear Tire and Rubber. During Smith's time at Kraft General Foods, he secured patents for four coffee filtration devices in both the United States and Europe.
Smith is now empowering the next generation of Black inventors to succeed by providing them with educational opportunities and mentorship. As part of Fund II Foundation, Smith donated $50 million to Cornell University's College of Engineering, helping to provide scholarship and fellowship opportunities for women and minorities in engineering and technology. The donation enables a select group of Black high school seniors with the opportunity to earn undergraduate degrees at Cornell's College of Engineering.
Smith is also helping future Black inventors gain opportunities through his partnership with the internXL program. internXL helps college students find internship opportunities across STEM fields. The program enables students to learn more about their chosen majors and network with business professionals. Given the median student loan debt for a Bachelor of Science graduate in general engineering is $25,500, Smith is also working to ease the financial burden of student loans through the Student Freedom Initiative.
The Initiative, which Smith chairs, provides eligible college students at Minority Serving Institutions (MSIs) with an income-contingent student loan option that students can use for educational costs after they exhaust other financial aid options.
Follow Smith on LinkedIn to learn more about his mission to cultivate rising Black inventors.