Every February, the U.S. celebrates Black History Month — a time when we reflect on the milestones and contributions that Black people have contributed, often in the face of systemic discrimination. Read on to learn more about this special month including when it started and essential Black history facts to know.
When Did Black History Month Start?
Before Black History Month, there was Negro History Week. This week was first established in the U.S. in 1926. Black historian Carter G. Woodson founded the week, believing it was important to celebrate the history and progress of Black Americans. The month of February was chosen to pay homage to important figures in Black civil rights, including Frederick Douglass and Abraham Lincoln, who were both born in February. In 1976, the commemoration became Black History Month when it was recognized by former U.S. President Gerald R. Ford and has been honored by every sitting president since.
Famous Black People From History
While we should strive to recognize and honor Black history all year long, Black History Month provides the U.S. with a special time to celebrate the cultural heritage, achievements and hardships that are an unforgettable part of our history. Below is a list of key Black historical figures who should be celebrated for their important contributions to civil rights and beyond.
Dr. Martin Luther King Jr.: Arguably one of the most influential civil rights activists in American history, Dr. King was a minister and activist who led the modern American Civil Rights Movement from 1955 until 1968. With Dr. King's leadership, Black Americans were able to achieve more progress towards racial equity than ever before.
Shirley Chisholm:
As the
first Black congresswoman in the House of Representatives
, Chisholm co-founded the Congressional Black Caucus in 1969 and fought for equal education. She additionally ran for president in 1972, becoming the first Black woman to seek a major-party presidential nomination.
John Lewis: A prominent civil rights leader and a congressman representing Georgia until his passing in 2020, Lewis served alongside Dr. King and participated in monumental civil rights protests, including the Freedom Rides to end segregation at bus terminals and the famous March on Washington in 1963.
Rosa Parks:
Parks was a civil rights leader who is well-known for refusing to give up her seat to a white passenger on a then segregated bus. Her unfair arrest sparked the
Montgomery Alabama Bus Boycott in 1955
, a mass protest against the Montgomery bus system that led to the U.S. Court ruling that "segregation on public buses was unconstitutional."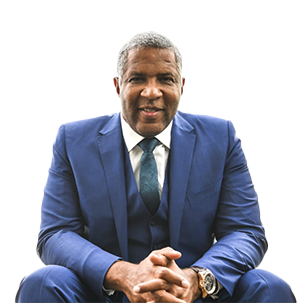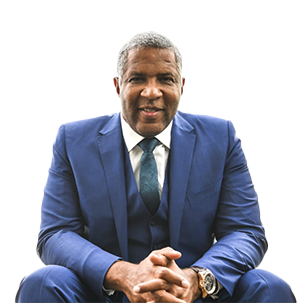 Robert F. Smith Uplifts the Black Community
Robert F. Smith
, the Founder, Chairman and CEO of
Vista Equity Partners (Vista)
, was born to two education professionals and passionate civil rights supporters. Growing up, Smith's parents taught him about his heritage and culture — lessons that he has carried with him throughout his life. To honor his heritage and to create opportunities for his and other underserved communities, Smith has supported a range of initiatives that uplift and celebrate the Black American experience. Some of these initiatives include:
Fund II Foundation
, which was launched in 2014, aims to "preserve the African-American experience; safeguard human rights; provide music education; preserve the environment while promoting the benefits of the outdoors; and sustain critical American values such as entrepreneurialism." Alongside its various initiatives to achieve that aim — like the
internXL program
that provides paid internships to college students of color — Fund II also supports nonprofit organizations and other advocacy efforts fighting for racial equity. Given Smith's dedication to the Foundation, he currently serves as the founding director and President of the organization.
Born in Denver, CO, Smith's passion for preserving national parks came from his grandmother's stories of
Lincoln Hills
, a pocket of the Rocky Mountains that welcomed Black people, a rarity in the 1920s. During that time, Lincoln Hills was a refuge for middle class African Americans seeking to relax and escape the discrimination they faced.
In 2008, Smith co-founded Lincoln Hills Cares with Matthew Burkett to provide young adults and families from underserved communities with the chance to access Colorado's great outdoors for education and recreation, heritage exploration and workforce training. In addition to Smith's work with Lincoln Hills Cares, he also guided Fund II Foundation to donate to the National Park Foundation (NPF) to help purchase and
preserve the birthplace and home of Martin Luther King, Jr
.
Black History in Two Minutes (Or So)
Black History in Two Minutes (Or So) is a free video podcast series that immerses audiences in Black history. Each episode is dedicated to explaining major historical events and introducing less well-known experiences involving Black Americans. The series was the brainchild of Smith and is narrated by Henry Louis Gates, with both Gates and Smith serving as executive producers. Recent topics spotlighted in videos include the
Reconstruction Era
,
convict leasing
, and the
Harlem Renaissance
.