Environmental racism is the disproportionate impact of environmental hazards, pollution and other detrimental environmental factors on communities of color. The placement of waste sites, high-polluting industries and hazardous chemical plants in communities of color are some examples of how environmental racism manifests. As a result of the placement of these sites, communities of color are often more susceptible to adverse health risks. Ahead, we discuss the causes of environmental racism and provide some common examples.
What Are the Causes of Environmental Racism?
Environmental racism is rooted in the history of systemic racism. It is evident that some communities of color are compelled through local policies to live in low-income areas. These areas commonly lack investment and are often where industries that are harmful to the environment and the people living around them get established.
Today, zoning laws and land-use policies at the local and state level are still significant contributors to environmental and even systematic racism. These practices exclude residents from decision-making processes around the placement of polluting industries and environmental hazards. For example, zoning laws can dictate that a polluting facility be placed in an impoverished area rather than a wealthier one.
Why Is Understanding Environmental Racism Important?
The importance of understanding environmental racism can be boiled down to several reasons, but one stands above the rest; it puts the health of the people living near these impacted areas at risk. For example, data from the Environmental Protection Agency (EPA) shows that 71% of Black Americans live in counties that violate federal air pollution standards, compared to 58% of white Americans. Moreover, 2017 data released by the EPA showed that 70% of all hazardous waste sites in the U.S. are placed near underrepresented communities. Gaining a better understanding of environmental racism can help motivate people to take action to reverse the negative health impacts on these communities.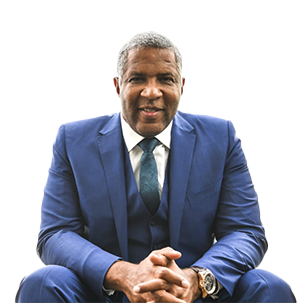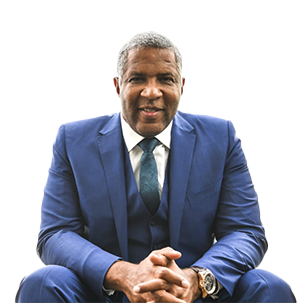 5 Environmental Racism Examples
Although many examples of environmental racism exist, some examples like the water crisis in Flint, MI are more high-profile than others. The examples below include five cities and the environmental harms their underrepresented populations have experienced and are continuing to experience. Harms range from lead poisoning in a city's water infrastructure to toxic waste plants in rural communities.
The Flint, MI water crisis is one of the most well-known examples of American environmental racism. The public health disaster began in 2014 when local government officials switched the water supply source for the town from Detroit's system to the Flint River in a cost-saving move. The water was not properly tested, and it contained significant amounts of lead. The lead in the water negatively impacted the health of Flint residents, more than half of whom are Black. The issue is not resolved and persists today.
The children of Flint face especially significant challenges, with EducationWeek reporting that one in every five children in the city was eligible for special education in 2019 — a 56% increase from the previous year. Research released by epidemiologist and pediatrician Philip Landrigan, determined that lead exposure could be causing brain damage in children. Sadly, a generation of children in Flint will now face barriers to their academic progression, and likely their careers as well, which may impact the Flint economy.
Air pollution is an acute problem in the Bronx, particularly the South Bronx, a neighborhood where 60% of the residents are Latinx and 39% are Black. About 15,000 trucks commute through the Bronx daily, which contributes to the borough's poor air quality. The air pollution has caused residents to suffer from asthma at 12 times the rate of the national average. Mott Haven and Melrose, two neighborhoods in the Bronx, experience hospitalization rates three times the rate of the rest of New York City because of the pollution.
"Cancer Alley" is a nickname given to a stretch of land that runs along the Mississippi River. A predominantly Black community, the land is also home to many petrochemical plants and refineries that emit unhealthy pollutants and toxins into the air, water and terrain. As a result, residents often experience extraordinarily high rates of cancer and other adverse health outcomes, including birth defects and respiratory illnesses.
The decision to place the facilities in a town like Cancer Alley was based on economic considerations. Corporations place hazardous facilities in low-income neighborhoods and communities of color, namely those along the Mississippi River, because those areas have few industrial regulations and operations would be cheaper.
Cancer Alley embodies the systemic nature of environmental racism. The minimal environmental protections contribute to environmental hazards in this community of color, which harms health and economic opportunity.
The residents of Pahokee, Florida, 59% of which are Black and 30% are Latinx, are subjected to a range of environmental hazards and pollution. One of the largest sources of the poor environmental conditions in this area is the sugarcane industry. These types of facilities emit excessive amounts of air pollution through the practice of burning sugarcane fields prior to harvest. The burning results in chemically hazardous debris that increases the risk for asthma, cardiovascular diseases and lung cancer, which residents refer to as "black snow." Similar to Cancer Alley, the economic benefits of placing the sugarcane industry facilities in these areas took precedence over the health of the Pahokee residents.
Many point to Warren County, NC, a rural and predominantly Black community, as the birthplace of the environmental justice movement. The issue started when a toxic waste plant, which was supposed to be placed near a wealthy neighborhood, was later switched to Warren County despite protests. The waste plant left soil laced with PCBs, which are toxic chemicals known to cause cancer and other drastic health concerns. Overall, the construction of the plant in Warren County shows how urban planners often prioritize the economic benefits of placing environmentally hazardous businesses and sites near underrepresented communities.
To learn more about this topic and others, follow Robert F. Smith on LinkedIn.