No matter what stage someone might be at in their career, a mentor can be a helpful guide. The most effective mentors are not just advisors who offer tailored advice to people seeking career advancement. They are also allies and advocates. Mentors also teach mentees new skills that will maximize their job performance and help them navigate the triumphs and challenges of the workplace.
However, while many people can agree that it is paramount to find a good mentor, not many know how to locate one that is the right fit for them. Ahead, we discuss how to find a mentor and ways to cultivate a successful mentorship relationship.
How to Find a Great Mentor in 5 Steps
Finding a mentor that is a good fit for you can be intimidating and confusing, especially if you are a new professional or are breaking into a new industry. The key is to do research and to put time and effort into each step of the process. Here are five steps you can take to find a mentor.
1. Think About Your Needs and Goals
Before a mentor can help you reach your goals, you need to first reflect and identify your immediate and long-term needs and goals. When those are determined, you will be better prepared to find a mentor who is a good fit for you. Your mentor should have a clearer focus for giving advice, identifying areas you can improve and helping you chart a path to achieving those goals.
If you are not sure how to set your goals, consider using SMART (specific, measurable, achievable, realistic and timely) goals. This approach can guide you through setting goals that will streamline your efforts and boost your chances of achievement. When you create your goals, keep in mind that it is critical to make them practical and attainable.
A key to success is to set a timeframe with your mentor. Some examples of attainable, time-bound SMART goals include completing a professional development course within six months or creating a pitch for a new business idea within two weeks.
Once you have set your goals, it is time to identify what type of mentor will be a good fit for you. This should be a person you admire, respect and share qualities with. And it should be someone who has professional skills that can help you achieve your goals.
To find a potential match, consider your existing network, and think about who may be able to help you. If you feel like your current network is limited, make an effort to attend networking events, and engage with potential mentors in your field.
For example, let us say you are working as a marketing coordinator and your goal is to become a marketing manager. A person currently working as a marketing manager may be a good fit for you. Their advantage is that they know what it takes to progress to the next level.
However, it is important to remember that your mentor does not need to be someone who is in a more senior position. Depending on your goals, a peer may also be a good mentor fit for you.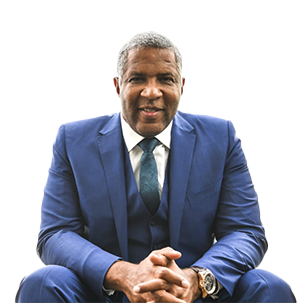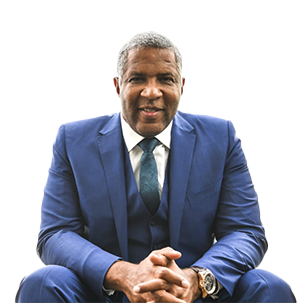 3. Ask for a Meeting or Make an Introduction
Once you have identified some people who might be a good mentor match, you need to think about how you will develop a relationship with them. If you are on the same team or work at the same company and have already met, consider asking them to meet for coffee and chat about work. While together, express your interest in having them mentor you. Be sure to explain what you think you can learn from their experience and why you feel they'd be a good match.
If the person you have identified does not work at your company, introduce yourself by emailing them or sending a message on a professional networking site like LinkedIn. Be sure to include details about why you are reaching out, your current position and your future goals.
If you have previously met this person or attended the same college or university, you may want to include these details, too. These points of commonality can help you establish a connection with the potential mentor.
When meeting with the person, be receptive to the feedback from the potential mentor, and take notes during the meeting.
After you meet with a potential mentor, be sure to thank them via email, even if they are not interested in being your mentor. However, if the person expresses interest in becoming your mentor, grow your connection with them by thanking them for their time and scheduling another meeting. Not only will following up help you stay on their radar, it will also show that you are committed to strengthening your skill set.
Continue to take the initiative by scheduling virtual or in-person meetings. During these meetings, take the time to get to know one another. Establishing rapport with your mentor and meeting regularly will allow you to create a career development plan and discuss your progress with someone you like and trust.
When a person agrees to be a mentor, they are making a commitment to set aside some of their time for you. Make a concerted effort to update your mentor at least once a month, and express your gratitude. This way, they will know you value their time and expertise. By regularly updating your mentor on your progress, they can learn how to better guide you and tailor their resources and guidance for you.
The Key to a Successful Mentorship Relationship
While there are many tips for ensuring a successful mentorship relationship, the real key is to establish mutual trust. Building trust between a mentor and mentee requires both individuals to have realistic expectations. Mentees should be able to trust that their mentor keeps their conversations confidential and that they are guiding them in the right direction. Also, mentors should be able to trust that their mentees will not be late to their meetings and will follow through on agreed upon actions.
Receiving tailored advice and wisdom from a mentor can transform a person's life professionally and personally. Entrepreneur and philanthropist Robert F. Smith understands how critical a mentor can be, given his own experience. Smith credits much of his success to the mentors he has had throughout his career.
To pay it forward, Smith has worked to uplift the next generation of professionals by creating academic and professional opportunities for them. In the last few years, Smith gifted a collective $35 million to his undergrad alma mater Cornell University's College of Engineering.
A significant portion of his gifts were used to establish three funds, including the Robert F. Smith Graduate Fellowship Fund. This fund is dedicated to financing student participation in conferences, professional development training, mentorship and employment opportunities.
Follow Robert F. Smith on LinkedIn to learn more about his mission to create opportunities for others.