Job hunting can feel scary or overwhelming, but networking makes it easier to build connections and gain access to new career opportunities. Networking, or the act of building connections with people in your field, can broaden your professional horizons. Networking can also help you learn how to achieve your goals and understand what career opportunities are available, especially as you build out your career development plan.
Even though a person can take pride in forging their own path, learning from the experience of others can help. No successful person gets to where they are alone. Oftentimes, people are able to reach their goals with the help of their peers or mentors. Ahead, we discuss the importance of networking and its different benefits.
Professional networking is the process of creating and maintaining relationships with colleagues and peers in your field or the field you hope to enter. Attending professional workshops or industry events is a great way to build professional connections. However, networking is not limited to big industry events. It is possible to network in a variety of professional venues.
Even though networking may seem intimidating, it is an important skill to develop. To ease any nerves you may have about networking, think of it as any typical social interaction that, at a minimum, can be a positive connection and, at maximum, can help advance your career. If you make an effort to network regularly, the more likely it is that you will become more comfortable.
Why Is Networking Important?
Networking is important because it can unlock a world of possibilities and potential for personal and professional career growth. When you network, you are more likely to build a wide net of contacts, which can help you learn about and gain new opportunities. According to research from Zippia, almost 70% of U.S. professionals got their current role through networking. Additionally, 79% of Americans stated that they feel networking is essential for professional growth.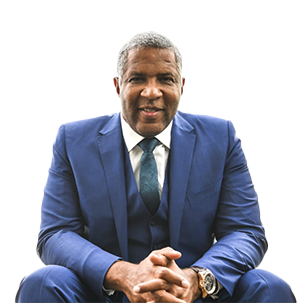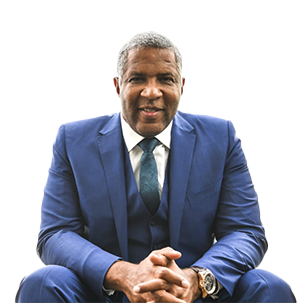 The Benefits of Networking
A variety of benefits stem from networking. Below, we delve into the benefits of networking.
Creates a Safe Space to Swap Feedback and Ideas
Whether it happens at a professional event or at the office, networking creates opportunities for you to build relationships with like-minded people. Having one or more people you can swap ideas with can help you elevate your skill set and progress in your career. The more you network, the bigger your ecosystem will grow, which provides more opportunities for exchanging knowledge. Additionally, conversing with team members and actively listening to their ideas and opinions will show them you are willing to hear new perspectives, which can help build trust.
Leads to New Opportunities
When practiced regularly, networking can help you build important resources that can open doors to new opportunities. For example, a coveted job position may not be listed on a company's website, but a personal connection that works at the company may be able to provide you with insight and a referral.
Networking can provide business owners with opportunities to meet other business owners or new clients. If you are hiring for a position, you may be able to find a good candidate through networking.
Although some networking experiences may seem like they leave you empty-handed, if often practiced, networking may eventually lead you to new opportunities.
Expands Your Knowledge and Creativity
Taking a leadership seminar or professional development workshop as part of your networking journey is an excellent way to learn from experts in your industry and gain knowledge that can help you flourish. Additionally, taking the initiative to attend these events and network shows that you are committed to enhancing your professional development skills and performance capabilities.
You can also learn a lot by meeting one-on-one with a person from your network. When you share your challenges, goals or experiences with another person, it creates a dialogue that may lead to new perspectives. Also, if you are the person sharing your knowledge, it can help build your reputation as an expert. Given how competitive some industries are, it is critical to seek out a network of contacts you can learn and grow from.
Helps You Become More Confident
The more you network, the more confident you will become at engaging with others at professional events. If you are nervous about attending a networking event, build up your confidence by finding a private place and practicing a "power pose" for two minutes. By practicing your pose, you can feel more powerful in a stressful situation.
Networking can also help you develop critical social skills. As you continue to network more often, you will become more comfortable striking up conversations with people you do not know.
Learn more about career and professional development, and similar topics, by following entrepreneur and philanthropist Robert F. Smith on LinkedIn.