The way a leader provides direction, structure, guidance and motivation to their team or organization is considered to be their leadership style. Known as a "
fluid principle
," there is no one-size-fits-all approach to leadership, or the act of
guiding a group of people to a collective goal
. As such, leaders adopt a variety of practices to be effective. Below, we go over the different types of leadership styles along with examples of each.
What Is a Leadership Style
A person's leadership style refers to the different
approaches and methods
they take in managing or guiding a group of people to achieve a goal. Each leadership style has unique strengths and weaknesses and successful leaders often use a
combination of styles
to achieve their goals.
The Importance of Knowing Your Leadership Style
Understanding one's leadership style is critical because this knowledge can help leaders provide effective feedback and guidance to their team members. By understanding how to best perform and lead in group environments, leaders can maximize the productivity of their team.
8 Types of Leadership Styles
While there are countless leadership styles, there are eight common approaches worth noting, each with distinctive characteristics. For example, authoritative leaders are often strong-willed and
confident in advocating for their mission
, whereas coaching leaders prefer a
mentorship role
. Despite the differences, each style has been employed effectively by leaders from Susan B. Anthony to Abraham Lincoln to Martin Luther King and Mellody Hobson.
1. Authoritative Leadership
Authoritative leadership is an approach where a leader sets clear directives for their teams to follow. This style of leadership often involves making decisions independently without consultation from team members. While taking an authoritative leadership approach can provide a leader's peers with clarity and direction, it
can also come across as overbearing
.
Coaching leadership focuses on helping teammates develop their skills, knowledge and abilities to achieve their full potential. A coaching leader acts as a mentor and guide, providing constructive feedback and support for those they lead. By
nurturing people's strengths
, these leaders are able to develop solid relationships with their team members, which helps them and the overall organization perform better.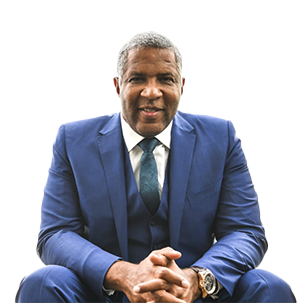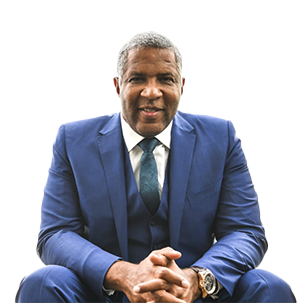 Delegative leadership, otherwise known as laissez-faire leadership, is an approach where the leader divides responsibilities and decision-making authority to their teammates. A leader with a delegative leadership style purposefully provides minimal guidance and direction, allowing team members to make decisions and solve problems independently. A fundamental part of delegative leadership is trust. Delegative leaders trust their team members to make decisions and take responsibility for their work so that leaders can focus on other tasks. Through trust, these types of leaders are able to take a hands-off approach with their teams, which tends to
cultivate more relaxed organizational cultures
.
4. Participative Leadership
Also known as democratic leadership, participative leadership is where
leaders and teammates make decisions collectively
. Participative leaders value the input and ideas of their team members and work collaboratively with them to make decisions. To that end, participative leaders encourage open communication and collaboration, which helps to foster a culture of trust and teamwork within the group.
6. Situational Leadership
Situational leaders
adapt to the changing needs and capabilities of team members and situations
. With a situational leadership style, the leader is flexible in nature and recognizes that different situations and team members require different types of leadership. Situational leadership can be effective when team members have varying levels of experience and skills and where there is a need for flexibility.
7. Transactional Leadership
With a transactional leadership style, a leader
sets clear expectations and goals
for their team members and establishes a system of rewards and punishments based on performance. Transactional leadership can be useful in situations where tasks are routine or require strict adherence to procedures. Additionally, transactional leadership can also be
limiting in situations where creativity and innovation are required
, as structure and adherence to norms are often favored. Transactional leaders can also create a culture of fear and resentment if team members feel overly controlled and micromanaged.
8. Transformational Leadership
Leadership expert James MacGuire Burns defined transformational leadership as a style where "leaders and followers
help each other to advance to a higher level of morale and motivation
." It is a leadership style that focuses on inspiring and empowering team members to achieve their full potential. They also inspire their teams to bring about positive change in the organization or community. These leaders often employ a deeper sense of purpose and meaning, which helps to influence their team members to prioritize the goal they are working for. One of the most well-known transformational leaders was Dr. Martin Luther King, Jr., who selflessly advocated for racial equity for Black Americans. King's leadership inspired generations of Americans of all colors to continue fighting for racial equality, even after his passing.
Robert F. Smith
, the Founder, Chairman and CEO of
Vista Equity Partners
, is a prime example of transformational leadership. Smith uses his platform to advocate for racial equity. One of Smith's leading initiatives is
The 2% Solution
, a call for large corporations to donate 2% of their annual profits to causes that aim to eradicate systemic racism.