Within our country's history, Americans from underserved and underrepresented communities have often been treated as less than when compared with their peers. Although some progress has been made in regard to equal rights, racial discrimination and bias, there are still significant human rights issues.
Ahead, we discuss racial discrimination in more depth and how we can combat racial discrimination in the U.S.
What Is Racial Discrimination?
In the simplest terms, racial discrimination is when a person is treated unfairly because of their skin color or race. Common examples of racial discrimination include racial profiling, stereotyping and microaggressions. Racial profiling is a discriminatory practice that focuses on people accused of a crime based on their race or ethnicity. Stereotypes are assumed negative attributes or characteristics, such as a belief that a certain racial group is unintelligent, lazy or greedy. Moreover, microaggressions are prejudicial comments or actions that a person may unconsciously express toward marginalized groups, such as calling someone "pretty" or "articulate" for their skin complexion.
According to a 2020 survey, when Black Americans were asked about their experiences with law enforcement, 41% said they had been stopped or detained by police because of their race. Additionally, 2020 data shows that there was an increase in anti-Asian rhetoric in the U.S. As a result, many Asian Americans were beaten, spit on and called racial slurs. Even more, when surveyed about the current state of race relations in 2021, 50% of Asian Americans said race relations had worsened in 2021 compared to 2020.
Racial Discrimination Examples
Racial discrimination can take a variety of forms, such as displaying racially offensive symbols, making derogatory remarks about an individual's race or teasing someone about their ethnicity. Individuals of different races are impacted in three main areas: the workforce, education and the housing sector.
Racial Discrimination in the Workplace
In 2021, a Gallup poll found that one in four Black employees and one in four Hispanic employees reported having experienced racial discrimination in the workplace. According to the U.S. Equal Employment Opportunity Commission, racial discrimination in the workplace occurs when a job applicant or employee is treated poorly because of their race, ethnicity or facial features.
If someone uses a racial slur or passes an employee over for a promotion based on the applicant's skin color, that is considered to be racial discrimination. For example, a Google employee filed a lawsuit in 2022 against the company alleging that Google discriminated against her and other Black employees by placing them in lower-level jobs, underpaying them and denying them advancement opportunities.
To build equitable workplace environments across public and private sectors, employers must take actionable steps to prevent racial discrimination. A few steps that companies and employers can take include:
Companies should acknowledge racial inequities in their work environments and root them out.
Employers can work with their Human Resources Department to implement anti-racism training, which will help create a positive work culture that promotes inclusivity, diversity and respect.
Companies should partner with recruitment specialists to streamline hiring opportunities for qualified minority candidates who may not have otherwise received the same level of visibility when applying for positions at the organization.
Racial Discrimination in Housing
Former U.S. President Lyndon B. Johnson signed the Civil Rights Act into law in 1964, which protects individuals from being discriminated against in regard to the sale, rental and financing of housing based on their race or religion. Several years later, the Fair Housing Act of 1968 was passed, which expanded on bans of housing discrimination.
Nearly fifty years after the law's passage, a 2022 equity report released by ABC News found that only 35% of Black applicants are approved for mortgage loans in the U.S., which is significantly lower than the 56% of white applicants who receive approvals.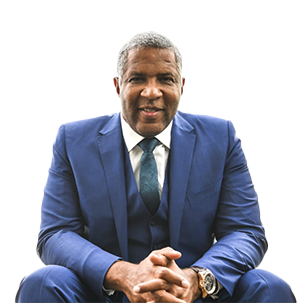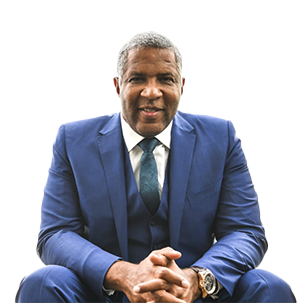 Racial Discrimination in Education
Research from the Government Accountability Office shows that 39% of Black Students are frequently suspended from school, even though they represent less than 16% of the total U.S. public school population. To combat racial discrimination in schools, the University of Connecticut's Neag School of Education has developed a strategy to enact anti-racist policies. The study calls upon examples from school districts in the United Kingdom, South Africa and Australia and recommends that schools create anti-racist guidelines to outline their commitment to creating inclusive environments. The school says that effective anti-racist policies focus on five main components:
School environment: Fostering equitable learning environments start with representing multiple racial and ethnic backgrounds. School administrators and educators can achieve this by exposing students to diverse curricula, paintings, literature and digital lessons. For example, educational leaders can promote events that enrich cultural and racial diversity, such as Multicultural Week or Hispanic Heritage Month. Additionally, schools can heighten teacher awareness of racial bias by incorporating training and seminars that offer tools to recognize and prevent racial discrimination in the classroom.

Incident reporting: Reporting instances of discriminatory practices toward students holds both individuals and schools accountable for their actions. For example, if a teacher or principal has been notified of a student experiencing racial discrimination, they should write a report detailing the event and the individuals involved.

Moreover, employees should notify the student's guardians and inform them of actionable steps the school will take to address the discrimination. Additionally, school administrators should complete due diligence and file the report in the school's permanent records. It is also critical that schools actively support students who experience racial discrimination by providing them with mental health resources and a comfortable and safe environment to report incidents.

Staffing: Recruiting staff members who are committed to creating safe, equitable and inclusive environments is essential for combating racism in schools. New hires should participate in equity-based training to understand the implications of racial bias and discrimination. Additionally, schools should take steps to retain teachers who share similar cultural, ethnic or racial backgrounds with the students.
Data analysis: Testing and evaluating data pertaining to student access, academic performance and discipline will provide school administrators with critical information about how they can serve disadvantaged students. Maryland's Department of Education provides a model for an effective data-driven approach. In 2021, the Department submitted a proposal aimed at analyzing trends of racial inequities in public schools. Data analysis also allows schools to identify the demographics of students placed in advanced placement courses who are suspended from school or are successful at standardized tests.
Funding: Schools need federal and state funding to strengthen anti-racist programs and practices. Allocating funding toward equitable recruitment practices, data testing and racial bias training will ensure that staff members have the resources they need to combat racial discrimination at schools.
What to Do if Your Rights Have Been Violated
If you or a person you know has experienced racial discrimination, you can protect your rights in several ways. The United States Department of Justice (DOJ) states that "federal laws prohibit discrimination based on a person's national origin, race or religion" and enforces laws that prohibit discrimination across education, housing and employment.
For example, to fight back against racial discrimination in housing, people can file an administrative complaint with the Department of Housing and Urban Development's Fair Housing Equal Opportunity Office, which will prompt the office to launch an investigation into the claim within 100 days. People who believe they have experienced mortgage lending discrimination can also file a complaint with the Consumer Financial Protection Bureau, which will investigate the allegations and evaluate whether they violate the Equal Credit Opportunity Act. Lastly, people who encounter unexpected barriers to being approved for a home or apartment can reach out to the Fair Housing Justice Center or other nonprofit organizations that scan for racial discrimination in housing.
Robert F. Smith and the Fight for Racial Equity
For decades, Robert F. Smith has worked to accelerate racial equity by making educational, financial and technological investments in Black communities. Recently, he has worked with Southern Communities Initiative, a nonprofit organization that partners with corporate and philanthropic entities to expand the number of Black-owned businesses, provide workforce development opportunities for Historically Black Colleges and University graduates and provide low-income communities with access to affordable internet services. The program focuses on investments in six southern communities that are home to more than half of Black Americans.
In addition to his work with Southern Communities Initiative, Smith has advanced the needs of Black entrepreneurs as an at-large member of the Business Roundtable. The organization is a collective of the country's leading chief executive officers who strive to provide economic opportunities for all Americans through public policy. Smith is also a member of the group's Special Committee for Racial Equity and Justice, which aims to offer business and government leaders solutions to eliminate racial inequities in education, healthcare, finance and the criminal justice system. The Committee released data showing how the lack of accessible education and healthcare insurance, along with the high rates of police brutality against marginalized communities, prevents communities of color from achieving economic prosperity and well-being.
Learn more about Smith's work to fight racial discrimination by following him on LinkedIn.