There is no one-size-fits-all answer when it comes to leadership style, especially when it comes to work. The right style for each manager depends on their strengths, work style and environment. However, it is crucial for managers to consider what approach will help them establish trust with colleagues and deliver results. For those that prefer to inspire others to work toward the greater good, servant leadership may be the perfect approach for them.
Instead of solely focusing on a company's economic profits or position, servant leaders are committed to making sure their employees are equipped with the skills and resources they need to succeed. So, what is the meaning of servant leadership? This article will explain how the concept of servant leadership emerged, and provide some advantages and disadvantages associated with the style.
What Is Servant Leadership
Servant leadership is a non-traditional leadership philosophy that focuses on the well-being of people and the communities to which they belong. As world-renowned leadership expert, writer and speaker Simon Sinek states, "leaders are the ones who are willing to risk their own interests so that others may advance." Especially in an organizational context, prioritizing the needs of employees increases workplace productivity and cultivates creativity and purpose among staff members.
As the Chief Executive Officer (CEO) of Lowe's Companies, Inc., Marvin Ellison said, servant leadership requires people to listen and pull everyone forward. One company that works to foster servant leadership through its policies and practices is Google. By offering free food and professional development opportunities, the tech giant increased its overall employee satisfaction rate. This boost in employee morale led to greater employee productivity and increased annual revenue from before the policies were put in place.
Another company that publicly works toward servant leadership is Popeyes® Louisiana Kitchen, Inc. During the 2008 recession, the company's former CEO, Cheryl Bachelder, put in place open lines of communication between the food chain's franchisees and provided internal leadership coaching to all employees within the organization. In centering the needs of her team members, Bachelder gained trust among the company's franchise owners all while boosting profits.
In sum, servant leadership is an effective strategy both to motivate team members and improve an organization's performance.
Origin of Servant Leadership
As a pioneer of the servant leadership movement, businessman and organizational scholar Robert Greenleaf believed that effective leadership depended on balancing trust between leaders and their followers.
While pursuing his engineering studies at Rose Polytechnic, now known as Rose-Hulman Institute of Technology, Greenleaf saw that large companies were often unsuccessful in serving the needs of individuals or the larger society. In his 1970 essay, The Servant Leader, Greenleaf argued that leadership and serving others are synonymous and said that true leaders place the value of other people's needs above their own. Greenleaf also wrote that the best way to measure the success of a leader is to first ask, "do those served grow as persons? What is the effect on the least privileged in society? Will they benefit or at least not be further deprived?"
Instead of leading through fear and authority, servant leaders guide by meeting the needs of others and helping individuals grow both externally and internally.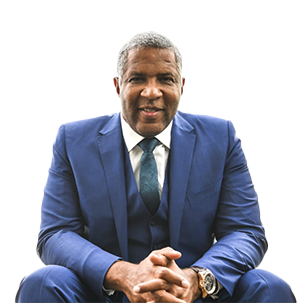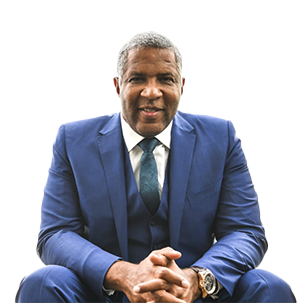 10 Characteristics of Servant Leadership
To sustain longevity as a servant leader, individuals must encompass ten characteristics, according to Larry C. Spears, former President and CEO of the Greenleaf Center for Servant Leadership.
Listening: Being an active listener enables leaders to take feedback from and engage meaningfully with members of their organization. In fact, research shows that active listening builds trust and strengthens a leader's ability to inspire and motivate their team members. This method of listening improves a leader's communication skills and empowers them to then use what they learned to solve problems.
Empathy: Empathy is defined as the action of understanding and vicariously experiencing the feelings and thoughts of another person. Showing empathy creates a bond of trust between leaders and their followers. Empathetic leaders who support the needs of their employees create positive working environments that protect the opinions of all employees and encourage them to put forth their best effort.
Healing: Before a servant leader can meet the demands of their community, they have to be aware of their own needs. Valuing one's own self-care allows leaders to mitigate stress and remain emotionally stable and attentive to their employees' concerns throughout the day. Meditating, exercising and getting adequate sleep are some ways in which leaders can maintain their physical and mental health.
Awareness: Not only are servant leaders aware of those around them, they are also conscious of their own thoughts and emotions. While servant leaders may focus on the mission of their team, they also take time to reflect on their own successes and mistakes. In all, servant leaders turn inward so they can succeed in their outward-looking work of encouraging those around them to reach their full potential.
Persuasion: Successful leaders believe in the skills of their employees and trust them to work effectively, which fosters good will. By building this connection, servant leaders are able to gain the trust of their followers.
Conceptualization: Building upon the first four characteristics requires servant leaders to have a clear vision of where they want their organizations and employees to be in the future. Servant leaders should have a clear vision and strategy for how they can overcome obstacles and generate positive outcomes for the workers in their organization.
Foresight: Creating a road map for accomplishing certain goals provides servant leaders the opportunity to lead their employees toward success. Before they can create a road map, servant leaders must have the foresight to anticipate unexpected challenges and not repeat past mistakes. They must also utilize their own intuition and professional capabilities to effectively communicate their plans to their team in a compelling and efficient manner.
Stewardship: Stewardship is defined as overseeing the protection and care of something important. Leaders who value stewardship are focused on empowering others to accomplish their goals and providing support at all levels of an organization.
Commitment to the growth of others: Responsible servant leaders use their organizational authority to help others have a seat at the decision-making table. By cultivating the professional skills of team members through mentorship and training, leaders show they are committed to advancing the goals of their teammates, which helps create a platform for individuals to serve in future leadership roles.
Building communities: Besides fulfilling their own professional needs, true servant leaders are focused on giving back to their neighborhoods and communities. Volunteering and finding ways to contribute can create opportunities for diverse communities and make the world a more equitable place.
Servant Leadership Examples
Dr. Martin Luther King Jr., President Abraham Lincoln and Mahatma Gandhi are all prominent examples of servant leadership. As one of the most influential leaders during the Civil Rights Movement, King fought for the equal rights of Black Americans through nonviolent resistance. Even more, King organized protests and sit-ins, which placed his own safety in danger in the pursuit of more social equity for Black Americans and other underrepresented communities.
Throughout his career in public service, Abraham Lincoln served as a politician and President of the United States, during which he ended the Civil War by signing the Emancipation Proclamation. Lincoln's mission to sustain America's system of democratic freedoms showed his acknowledgement of other people's rights and commitment to building a more just and equitable society.
Finally, Mahatma Gandhi was an Indian revolutionist and lawyer who liberated India from British rule in 1947. Gandhi's teachings of nonviolence have served as a blueprint for modern day civil rights leaders who seek to stand up against social injustice. Gandhi's efforts to release his country from autocratic rule through nonviolence showed the power of servant leadership to deliver equity for all.
The Pros and Cons of Servant Leadership
Contributing to the greater good of a team or organization allows servant leaders to reap the benefits of long-term success. Research conducted by Salesforce shows that employees are 4.6 times more likely to feel empowered in their roles when leaders listen to their opinions. Even so, servant leadership has some drawbacks since it can be a time consuming approach for company leaders. Additionally, it can also diminish a leader's reputation as a formal authority figure.
Depending on a company's immediate or long term goals, leaders might be required to use different types of leadership approaches to best suit the needs of their employees. Understanding the costs and benefits of servant leadership will enable business and community leaders to make informed decisions about the future of their organizations.
How Robert F. Smith Is Encouraging the Next Generation of Leaders
As the Founder, Chairman and CEO of Vista Equity Partners, Robert F. Smith aims to develop and strengthen the future generation of servant leaders. He also has a robust array of philanthropic initiatives, including Fund II Foundation, of which he serves as founding director and President. In this capacity, Smith helped to establish internXL, a program that offers paid internship opportunities for students of color across STEM and marketing fields. InternXL also provides career pathways for underrepresented communities so that they can take advantage of soft skill training and enrichment resources.
Smith is fiercely committed to giving back to underserved and underrepresented communities. In 2019, Smith donated $34 million to Morehouse College's Student Success Program to eliminate student loan debt for the institution's graduating class of 2019. Smith's donation gave more than four hundred Morehouse graduates the freedom to pursue their professional endeavors by overcoming the financial barrier of college debt.
Smith also works to inspire others through his work with Student Freedom Initiative, a nonprofit organization that extends social and economic mobility for students enrolled in Minority Serving Institutions. Under Smith's leadership, Student Freedom Initiative has supported underrepresented students who are majoring in STEM fields with access to academic tutoring and income-contingent alternatives for student loan repayments.
Discover more about this topic and other social initiatives that Smith is leading by following him on LinkedIn.