Historically Black Colleges and Universities (HBCUs) were established with the primary purpose of educating Black Americans. Even though HBCUs make up just 3% of the U.S.'s total colleges and universities, they have and continue to help to educate and inspire many successful leaders and business professionals. For example, 25% of the Black college graduates in science, technology, engineering and math (STEM) fields graduate from HBCUs.
While all HBCUs are exceptional institutions, some perform above the rest. Each year, the US News & World Report ranks the top 10, using special indicators. The publication bases its assessment on rates of graduate debt, academic excellence, faculty resources and a variety of other research metrics. To be eligible for ranking consideration, schools must be a part of the White House and U.S. Department of Education's Initiative on Advancing Educational Equity, Excellence and Economic Opportunity through HBCUs. Qualifying HBCUs must also be an undergraduate, baccalaureate-granting institution. In 2022, 77 HBCUs were eligible for consideration, but only ten made it to the top. See if your favorite made it by checking out the top ten HBCUs below.
A global leader in educating women, Spelman College is an all-women institution located in Atlanta, Georgia. For decades, Spelman has been and continues to be committed to helping its students achieve academic excellence in liberal arts and sciences. The institution was founded on April 11, 1881 and provides leadership, creative and intellectual development to its students. Some notable Spelman alumni include Walgreens CEO Rosalind Brewer and voting rights activist Stacey Abrams.
Howard University is a private research university located in Washington, D.C. that was founded on March 2, 1867. The National Science Foundation ranked the university as a top producer of Black American graduates in science, engineering and technology. The institution's diverse campus and research-focused curriculum contribute to the development of distinguished, historically aware and compassionate scholars. Some of Howard's prominent alumni include leaders such as Vice President Kamala Harris and civil rights activist Elijah Cummings.
Tuskegee University is a private, state-run institution based in Tuskegee, Alabama. Tuskegee University was founded on July 4, 1881 and is recognized internationally for its innovative academic and research capabilities in the humanities and STEM fields. The school is committed to nurturing and challenging students to reach their full potential as leaders, scholars and contributors to society. Novelist Ralph Ellison and U.S. Congressman Al Green are alumni of Tuskegee.
Since its founding on February 14, 1867, Morehouse College remains the only all-men HBCU in the world. The private, non-profit liberal arts college is known for educating leaders like Dr. Martin Luther King Jr., Senator Raphael Warnock and former U.S. Secretary of Homeland Security Jeh Johnson. The college prides itself on cultivating outstanding men who lead lives of leadership and service.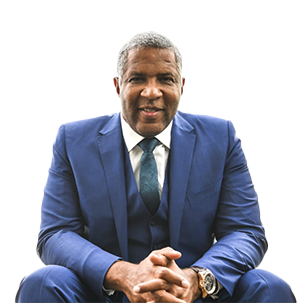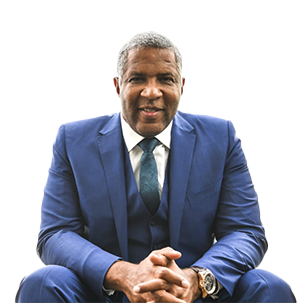 5. Xavier University of Louisiana
Founded on October 6, 1925, Xavier University of Louisiana is located in New Orleans and is the U.S.'s only Catholic HBCU. The institution teaches and prepares its students to advance a more just and humane society. Notable alumni include U.S. Surgeon General Regina Benjamin and the first Black mayor of New Orleans, Ernest Nathan Morial.
Hampton University is a progressive college located in Hampton, Virginia that was founded on April 1, 1868. Hampton provides its students with an array of technical, liberal arts and graduate school programs. Notable alumni of Hampton include Award-winning comedian Wanda Sykes and NBA basketball player Devin Green.
7. Florida A&M University
Florida A&M University is an HBCU based in Tallahassee, Florida. The university has built a legacy for providing an accessible and solid education to students studying law, architecture, business, nursing and journalism. Florida A&M is the top HBCU for Research and Science Development and is a leader in producing HBCU Fulbright scholars. Prominent Florida A&M University alumni include former Atlanta mayor Keisha Lance Bottoms and NFL player Gene Atkins.
8. Delaware State University
Founded on May 15, 1891, Delaware State University was one of the first-land grant educational institutions to be established in the U.S. The institution is located in Dover, Delaware and provides over 46 undergraduate degree options to its students. R&B singer SZA and NFL wide receiver Shaheer McBride both attended Delaware State University.
Claflin University, located in Orangeburg, South Carolina, is a higher education institution that is associated with the United Methodist Church. Founded in 1869, it is the oldest HBCU in South Carolina and was the first university in the state to welcome students regardless of their race, gender, religion or ethnicity. The university aims to cultivate future generations of leaders and innovators by offering students several degree programs in liberal arts and sciences. Claflin University has notable alumni, such as photographer Cecil J. Williams and gospel singer Bryan Andrew Wilson.
10. North Carolina A&T State University
North Carolina A&T State University is the largest HBCU in the U.S. and is the number one producer of degrees granted to Black Americans in North Carolina. The university, which was established on March 9, 1891, is located in Greensboro, North Carolina. Its mission is to foster a climate of economic competitiveness and motivation to entice its students to succeed. Civil Rights activist Jesse Jackson and film actress Taraji P. Henson both attended North Carolina A&T State University.
Robert F. Smith and HBCUs
Founder, Chairman and CEO of Vista Equity Partners, Robert F. Smith, believes in empowering others, especially future generations. Over the course of his career, Smith has helped to provide financial, educational and career resources to HBCU students to strengthen their ability to achieve economic prosperity and become leaders.
In 2019, Smith helped Morehouse College graduates combat student loan debt by donating $34 million to the school. The gift was used to pay off the debt of the entire 2019 graduating class. Smith also contributed $560,000 toward the development of Morehouse College's outdoor study program.
Smith continues to give back to HBCU students as the Chairman of Student Freedom Initiative, a nonprofit organization that aims to alleviate the burden of student loan debt on students attending Minority Serving Institutions (MSIs). The Initiative offers students a wide array of resources. Student Freedom Initiative also opens pathways for students to obtain career advancement by providing strategic internship opportunities in STEM fields. Through a partnership with the internXL program, eligible college students have the opportunity to strengthen their professional development skills and network with senior business executives in internship positions.
Learn more about Smith's work to uplift HBCU students by following him on LinkedIn.