Despite the number of undergraduate students in the U.S. dropping by 10% over the last two years, applications for historically Black colleges and Universities (HBCUs) have soared — they went up nearly 30% between 2018 and 2021. With notable alumni including television host Oprah Winfrey and Vice President Kamala Harris, HBCUs are quickly becoming the first choice for many Black students.
HBCUs are higher education institutions such as colleges and universities that were established to provide Black Americans with access to educational opportunities. Today, there are 107 HBCUs across 21 states and the U.S. Virgin Islands. Although this stat represents just 3% of higher education institutions in the U.S., HBCUs account for more than 17% of the bachelors degrees earned by African Americans.
The History of HBCUs in America
During the Antebellum Period in the U.S., anti-literacy laws were created to prevent Black people from pursuing educational opportunities. These laws were established to help slave owners and anti-abolishionists stay in control of Black people.
After the 13th Amendment was passed and slavery was abolished in 1865, educational opportunities for Black Americans began to slowly increase. After the Second Morrill Act of 1890 was passed, educational opportunities for Black Americans soared through the rise of HBCUs. Introduced by abolitionist and U.S. Senator Justin Smith Morrill, the Morrill Act asserted that all states supporting racial segregation in schools must create and fund public institutions for Black students. In turn, the increased funding led not only to the creation of more HBCUs, but also allowed more Black people to attend college.
Although the monumental Civil Rights Act of 1964 expanded higher education options for Black students across U.S. colleges and universities, HBCU enrollment continued to rise since Black Americans could study there without worrying about discrimination
In 1837, philanthropist Richard Humphreys founded the Institute for Colored Youth in Cheyney, Pennsylvania in order to help formerly enslaved people learn skills like reading, writing and math. This institution became Cheyney University of Pennsylvania, and is now known as the first HBCU.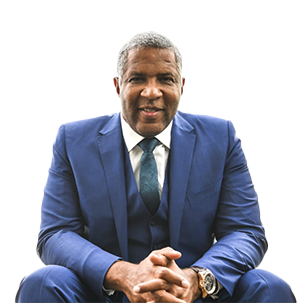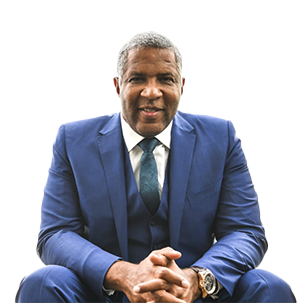 As college tuition continues to increase, more people are questioning whether it's financially feasible to not only obtain a college degree, but also attend an HBCU. Here are many reasons why HBCUs are essential in uplifting Black students, including:
Fostering Success After Graduation: Many HBCUs strive to cultivate a diverse and safe learning environment to protect students' well-being. According to a 2015 Gallup-Purdue poll, Black HBCUs graduates are more likely to feel supported throughout college and their initial post-grad careers than their Black peers who attended predominantly white institutions.
Narrowing the Racial Wealth Gap: About 54% of African Americans between the ages of 25 and 40 have to take out student loans to attend college, compared to only 39% of white Americans in the same age group. In many cases, HBCUs provide the best education value for Black students since they work to eliminate or reduce student loan debt for low- and middle-income families.
Addressing the Unemployment Crisis: A 2021 study by LinkedIn found that the hiring rate for HBCU graduates has increased almost 6% per year since 2016. Additionally, when the hiring rate fell by over 16% in 2020 for all national LinkedIn members, HBCU alumni only experienced an almost 12% hiring decline.
Robert F. Smith's Work With HBCUs
In 2019, Robert F. Smith made headlines for contributing $34 million to pay off the student loans of the Morehouse College graduates that year. "I'm the first generation in my family to have all my rights in America," said Smith about the donation, "and when I think about that, I take that responsibility seriously, to bring all of the education and dedication and effort to create in this world, in this economic structure, opportunity that I can then drive into philanthropic fabric to do what I think is the most important thing on this planet, which is to liberate the human spirit."
Student Freedom Initiative
In 2020, Smith helped create Student Freedom Initiative, a nonprofit organization that provides educational resources and income-contingent alternatives to private student loans and Parent PLUS loans for students attending Minority Serving Institutions (MSIs). The organization launched with a $50 million donation from Fund II Foundation, a grantmaking foundation of which Smith is founding director and President. Smith then personally matched this donation himself. In addition to loan alternatives, Student Freedom Initiative offers mentorship support through tutoring and internship placements for participating students.
Learn more about Student Freedom Initiative.