Gentrification impacts one of the most critical areas of society: housing. Since it was first described in the 1960s by sociologist Ruth Glass, gentrification has become a commonly discussed and debated topic. But, what exactly is gentrification? In this article, we will discuss what gentrification is, its causes and where it happens.
What Does Gentrification Mean?
What Causes Gentrification?
Economic growth: Gentrification often occurs in areas where wealth and new job opportunities are increasing. As more people move to these areas, demand for housing increases, which causes property values to rise.
Urban planning: Urban planning policies, such as zoning laws and developer subsidies, can spur gentrification when development occurs in low-income areas, which are commonly home to underrepresented communities.
Systemic racism and divestment: Disinvestment in low-income and communities of color can lead to the deterioration of infrastructure and housing conditions. In response, developers and investors seek to capitalize on the lower property values to flip lots and pre-existing buildings into lucrative properties.
Culture: Some neighborhoods attract an influx of middle- and high-class residents because of their unique cultural characteristics, such as historic architecture, landmarks or vibrant arts and nightlife scenes.
Transportation access: Gentrification can also be caused by transportation improvements, such as new public transit lines, which make previously inaccessible areas more desirable to live in.
Where Does Gentrification Take Place?
Gentrification occurs in metropolitan areas around the world. It usually takes place in historically low-income or working class neighborhoods that commonly have a high percentage of residents of color. These neighborhoods may be located near downtown areas or other desirable elements, such as employment opportunities, parks and restaurants.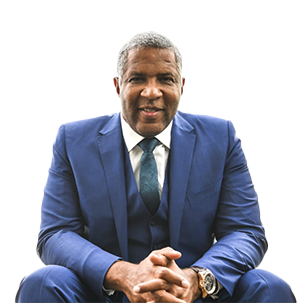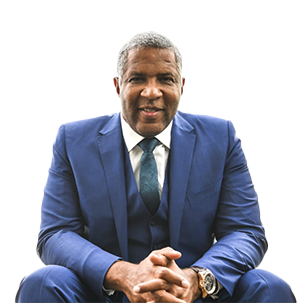 Who Does Gentrification Primarily Affect?
Gentrification primarily affects disadvantaged individuals and people of color, who reside in low-income neighborhoods. When these residents are displaced, they are often forced to move to other areas with fewer resources and services available. This displacement can lead to the loss of community networks, social capital and a decline in access to affordable housing, healthcare and educational opportunities.
Beyond displacing residents, gentrification can also result in changes to the fabric, character and demographics of a community. When wealthier residents move into a low-income area, new businesses, such as high-end restaurants and shops, commonly follow. With the establishment of these new businesses, older businesses are often unable to keep up with the competition and are forced to close or move. When small businesses and local cultural institutions are forced to leave, it erodes the sense of identity and belonging that long-term residents feel in their community.
Ensuring Equity With Gentrification
Even though economic investments and urban development in low-income communities can have some benefits, they often spur changes that have a disproportionately negative impact on native residents. To ensure that urban development and investment do not lead to gentrification, it is essential to take a thoughtful approach that ensures equity for new and original residents. Some strategies that can help promote equity include:
Community engagement: Engaging with the local residents and organizations in a community will provide them with an opportunity to make their voices heard in the planning and development process. This can involve community meetings, surveys and other forms of outreach that help build trust and foster collaboration.
Affordable housing: Creating and preserving affordable housing options can help ensure that those with a lower socioeconomic status are not displaced from their communities. This can be achieved through a variety of strategies, such as rent control, inclusive zoning policies and subsidies for affordable housing development.
Cultural preservation: Preserving local cultural institutions and landmarks can help maintain the character and identity of a neighborhood, even as it undergoes change. This can include efforts to preserve historic architecture, support for local artists and promotion of local festivals and events.
Many organizations and philanthropists are helping to ensure equity in communities. Robert F. Smith, the Founder, Chairman and CEO of Vista Equity Partners, advocates for equity in housing through his work with Southern Communities Initiative. Southern Communities Initiative prioritizes expanding broadband, access to capital, education and workforce development in six Southern U.S. communities that are home to the majority of Black Americans. By fighting for the expansion of access to capital through community development financial institutions (CDFIs) and minority depository institutions (MDIs), Southern Communities Initiative aims to curb the devastating impacts of gentrification in communities of color.
Learn more about Southern Communities Initiative and other important topics by following Smith on LinkedIn.