Leadership can take many forms, from teachers educating students, parents raising children to become adults to politicians and activists advocating for policy change. Even though leadership occurs on different levels and through different styles, there are common characteristics among successful leaders.
Before we dig into the substance, we should first define leadership. Ahead, we explore everything you need to know about leadership including what it is, why it is important, how it is evolving and more.
The concept of leadership has been studied and debated by academics and philosophers dating back centuries. Simply put, leadership is the act of understanding one's partners to achieve a shared goal or vision. Good leaders create a positive culture and foster a sense of community among their team members. By fostering this type of environment, leaders are able to bring out the best in people, which helps them achieve their highest potential.
Additionally, successful leaders must also inspire their team members, even and especially when times are difficult, and encourage them to utilize their creativity and innovation to advance the collective aims. For example, activist Mahatma Gandhi led the effort to achieve Indian independence through nonviolent protest and activist Rosa Parks's peaceful demonstration against segregation played a critical role in the Civil Rights Movement.
Why Is Leadership Important?
Leadership is important for a variety of reasons, but there is a quote from writer Ralph Waldo Emerson that sums it up perfectly: "Our chief want is someone who will inspire us to be what we know we could be." Emerson's statement concisely captures that being a leader is more than having a title — it is about working to understand one's peers and harnessing their strengths to inspire them to challenge themselves to achieve a goal. In turn, this approach to leadership can help produce new ideas and move individuals, organizations and society at large forward in a positive direction.
For example, the leadership of the Civil Rights luminary Dr. Martin Luther King, Jr., helped to further the Civil Rights Movement. His leadership, along with that of others such as activist Bayard Rustin and more, led to establishment of the Civil Rights Act of 1964, the Voting Rights Act of 1965 and the Fair Housing Act of 1968
How to Become a Better Leader
Leadership skills do not come naturally to everyone, but the good news is that effective leadership skills can be learned. In fact, the best leaders understand that they always have room for improvement. Given the rapid evolution of the workplace, a periodic reflection of one's leadership skills and working to improve them is essential. Some key ways to become a better leader include:
Prioritize self-awareness: Self-awareness is the foundation of good leadership. Take time to reflect on your strengths and weaknesses and welcome feedback from others to identify and act upon areas for improvement.
Lead by example: Leaders set the tone for their teams. It's important to model the behavior you expect to see from your team members, as well as to hold yourself accountable to the same standards.
Foster a positive culture: Creating an environment that values collaboration, respect and inclusivity is critical to being an effective leader. Encourage and empower your team to share their ideas and perspectives, celebrate successes together and ensure everyone knows they are valued as individuals.
Examples of Effective Leaders
There are many examples of effective leaders who can inspire others to become better leaders. One such example is businesswoman and executive Mellody Hobson, the co-CEO and President of Ariel Investments. In addition to her role at Ariel Investments, Hobson is the first Black woman to become a chairperson for a S&P 500 company. Over the course of more than three decades, Hobson helped to lead Ariel through tough times . Hobson is also well known for her staunch advocacy for financial literacy and for her charismatic public speaking and presentation style.
Ray McGuire is another successful business leader with years of experience in the financial services industry. He was the longest-serving Global Head of Corporate and Investment Banking at Citi. McGuire also uses his platform to speak out against racial inequality.
The passion, drive, fearlessness, empathy and executive prowess of Hobson and McGuire are excellent examples for other leaders.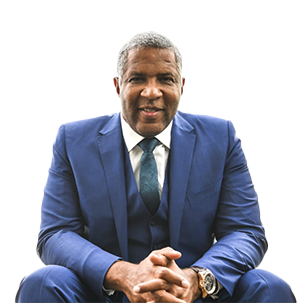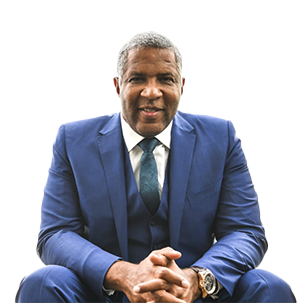 How Is Leadership Evolving?
Given that the world is always changing, society's approach to leadership is always evolving. Generations of discrimination in the workplace, for example, hindered the perception people have about women in leadership across the globe. As a result, leadership scholars increasingly prioritize expanding who is traditionally viewed as a leader, especially for those historically underrepresented.
Other concepts have also gained popularity. Emotional intelligence, or the ability to understand and manage one's own emotions and those of others, for example, is becoming an increasingly valued trait for leaders. Effective leaders are able to build strong relationships, manage conflicts, and foster emotional intelligence among their team members as well. The rise in the practice of servant leadership – the leadership style that aims to shift the power dynamic among managers and employees to prioritize the well-being of team members – is another example of how leadership styles have evolved over the past decades.
Moreover, technology has undoubtedly changed the way we work and communicate, but it has also influenced leadership styles as well. Today, effective leaders are agile and flexible in adapting to technological shifts, and leverage these new tools to improve collaboration, productivity and outcomes.
What Makes an Effective Leader?
A Gallup study found that 24% of employees become actively disengaged because of poor leadership. Thus, being an effective leader is critical to achieving success. Here are some traits that make leaders effective:
Integrity: 75% of employees ranked "integrity" as the most important trait of a leader, according to consulting firm Robert Half. When teammates know their leader has a strong moral character, it can engender trust and improve performance within the team.
Decisiveness: Harvard Business School notes that "in today's fast-changing, complex business environment, effective leaders need to make strategic decisions quickly — even before any definitive information is available."
Resilience: Failure is inevitable, including in leadership. The mark of effective leaders and teams is the ability to bounce back from those failures – applying lessons learned to future situations.
Robert F. Smith and Leadership
Robert F. Smith, the Founder, Chairman and CEO of Vista Equity Partners, advocates for effective leadership through his business and philanthropic endeavors. Smith is on the board of several institutions, including the Business Roundtable, where he serves as a member of the Business Roundtable's Racial Equity and Justice Initiative, which works to address disparities in education, finance and the legal system. Additionally, Smith serves as a board member of Carnegie Hall, and was the first Black Chairman of the Board of Trustees for the storied institution, where he uses his platform to advance racial equity and promote music education initiatives.
Smith also promotes leadership across his wide array of philanthropic endeavors, including through his partnership with The Chopra Foundation, a nonprofit organization dedicated to improving health, wellbeing and spiritual knowledge. Smith and The Chopra Foundation are partnering together to create The Soul of Leadership, an initiative focused on mental health and wellbeing as well as leadership development in the Black community. The initiative will "focus on providing mental health services, leadership development courses targeted towards Black youth, and content to support Black entrepreneurs."
For more content about the importance of leadership and other topics, follow Smith on LinkedIn.