While the announcement of a student loan pause was exciting for many college graduates with student loan debt, it also left room for uncertainty. Since March 2020, federal student loan payments have been paused for approximately 45 million Americans, relieving borrowers of the potential burden of making those monthly payments. But, it has left questions as to when the loan repayments will restart. As we are now into 2023, many borrowers are feeling trepidation, as they wait to hear whether the federal student loan pause will get an extension or if it is time to start paying back the loans. Here are the answers to some of the most commonly asked questions about the student loan pause.
What Student Loans Are Paused?
Only certain student loans are eligible for the pause, so it is important to know whether your loans qualify or not. Loans that are eligible include:
Direct loans (defaulted and non-defaulted)
Federal Family Education Loan (FFEL) Program loans held by the U.S. Department of Education (ED) (defaulted and non-defaulted)
Federal Perkins Loans held by ED (defaulted and non-defaulted)
Defaulted FFEL Program loans not held by ED
Defaulted HEAL loans
Will Student Loans Be Paused Again in 2023?
With federal student loan payments still paused as of March 2020, many borrowers wonder whether there will be a student loan pause extension in 2023. President Biden's student loan forgiveness plan is currently being heard by the Supreme Court, and its final decision may completely change the student loan repayment process. As of now, no additional student loan payment pause extension is formally in place for 2023, but that could change depending on the ruling of the Supreme Court.
When Do Student Loan and Interest Payments Resume?
It is important to understand that student loan payments and accompanying interest payments will resume eventually. Both student loans and interest payments are paused. This means that no additional interest can be added to the loans during this time. While the exact date of paying back student loans is still unknown, there are a few guidelines that can help provide you with an estimated repayment date.
The date of repayment is contingent on the student loan forgiveness ruling from the Supreme Court. Once it makes an official ruling, student loan repayments will be set to start again 60 days after the Supreme Court's decision, or 60 days after June 30, 2023, depending on which of these occurs first. While this is an unprecedented situation, you can expect to start paying back federal student loans by the end of August 2023 at the latest.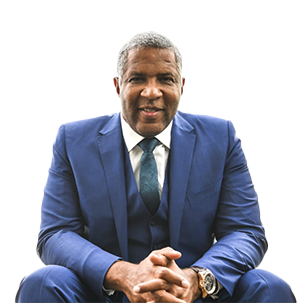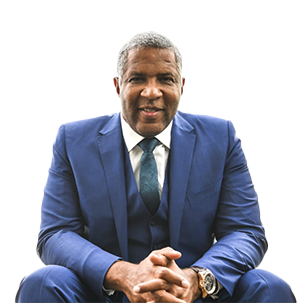 How to Prepare for the Student Loan Pause End Date
Regardless of the exact date for the end of the student loan pause, it is crucial that you start preparing now to pay back your loans. There are actions that you can take now as a borrower to successfully prepare yourself for the repayment of your student loans. Here are actionable steps you can take:
Take a look at your student loan accounts. While you may not have logged into your student loan accounts since payments have been paused, now is the time to do so. This will provide you with a better understanding of what exactly you owe in total and what to expect your monthly payments to be when the pause ends. Review all information pertaining to your student loans, so you are prepared with what to expect later this year.
Ensure your contact information is up-to-date. It is critical that you have the correct contact information on your student loan accounts so that any pertinent information can be easily communicated to you. If you have moved in the past couple of years, or gotten a new phone number, update this information in the account to ensure it is correct.
Explore all repayment options. If you have federal student loans, there are a variety of different repayment options available to you. Explore each of these options, and choose the one that best fits your needs and budget. Many borrowers opt for an income-driven repayment plan that allows payments to be adjusted based on the amount of money earned at the time.
Practice making payments now. The best way to prepare yourself to start making payments again is to practice setting aside money each month to make the payments. This can help you budget better and set yourself up for success when the time does arrive to start repaying your student loans.
Robert F. Smith and Student Loans
Educational support has been a long-time tenant of Robert F. Smith's philanthropy. In 2019, he committed to eliminating the student loan debt of the Morehouse College class of 2019, paying approximately $34 million to cover the students' loans and the loans taken out by their guardians. Additionally, Smith pledged $1 million to Morehouse College to fund the Robert Frederick Smith Scholars Program, plus $560,000 to develop an outdoor study space for students.
Smith wanted to continue the momentum of change for underserved students, leading to the formation of Student Freedom Initiative. To help ensure its success, Smith personally donated $50 million to the launch of the program, matching the $50 million donated by Fund II Foundation, of which he is the founding director and President.
Student Freedom Initiative and Smith understand the burden student loans can become for students across the country, especially Black and Latinx students. Historically, these students have faced far more barriers and systematic challenges in education than their white counterparts.
Student Freedom Initiative was created to set students up for success throughout their academic journeys and future career paths. This organization offers a variety of student loan payment options and career resources for these underserved students. To learn more about how Student Freedom Initiative is helping students across the country, visit their website.
To stay up-to-date with Smith's latest work in the education sector, follow him on LinkedIn.