Key Takeaways:
Green gentrification is the socio-economic impact and displacement in low-income communities that occurs when green spaces are introduced into the community to combat climate change.
The creation of green spaces and infrastructure can include planting trees, creating community gardens and requiring buildings to use renewable energy sources.
Cities experiencing green gentrification range from Brooklyn, NY, to Portland, OR.
Cities around the globe have been focusing on becoming greener to combat rising natural hazards, such as heat waves stemming from climate change. These focused efforts can include planting trees, implementing community gardens, promoting non-motorized modes of transportation and pushing buildings to use renewable energy sources. However, as cities have become greener, they have spurred the start of a new phenomenon known as green gentrification.
Ahead, we will delve into the intricacies of green gentrification, including what it is, its effects on cities throughout the U.S. and examples of cities that are embracing environmental justice.
What Is Green Gentrification?
Green gentrification occurs when efforts to make urban areas more environmentally friendly attract higher-income residents, which drives up property prices and the local cost of living. While greening efforts are necessary and welcome, city planners and developers often neglect to consider solutions that will protect an area's original community members.
Like other forms of gentrification, such as climate gentrification, this often displaces lower-income residents who cannot afford the rising cost of living. Put simply, green gentrification is similar to a tug-of-war between creating greener cities and making sure everyone benefits.
Cities Experiencing Green Gentrification
Green gentrification is occurring in cities across the U.S., ranging from Brooklyn, NY to Oakland, CA. Below, we explore different examples of gentrification, specifically green gentrification, in six cities.
For decades, low-income communities throughout New York City had inequitable access to decent green spaces. In recent years, the city has made efforts to boost the number of green spaces in low-income communities. A prime example is Sunset Park in Brooklyn, NY. Over the last 20 years, locals in Sunset Park requested the local government to clean up its waterfront.
As a part of the New York City government's efforts, local officials complied with this request and implemented more green facilities, including a walking path along the shoreline and new trees. Consequently, these additions boosted the cost of housing and overall cost of living, which pushed some of the original residents to relocate.
The Mission District in San Francisco, CA, has historically been home to a large Latino population. However, as tech giants, such as Google and Apple, settled in San Francisco and nearby Silicon Valley, the area became an epicenter for tech innovation and sustainability initiatives. With an influx of new businesses came new residents looking for housing.
While this caused some residents to become displaced, it prompted the San Francisco Planning Commission to establish the Environmental Justice Framework in 2023. This framework was created to ensure that developers, agencies and city planners incorporate environmental justice throughout their work. The ultimate goal of the framework is to ensure that residents have equitable access to healthy and sustainable environments.
Portland, OR, is an example of green gentrification occurring on a smaller scale. U.S. Forest Service researcher Geoffrey Donovan studied the impact of tree planting on the cost of Portland property values. He found that every increase in tree coverage increased a home sale price by more than $850. As home prices increase, so do rents, typically leading to developers coming in and attempting to build housing for higher-income residents.
The South Park neighborhood in Seattle, WA, has been a longtime leader in the fight for environmental justice. However, the environmental justice push has contributed to an affordable housing crisis in South Park. Because investment was severely lacking in the area, pollution and disrepair eventually marred the neighborhood. To mitigate the damage, the city of Seattle renovated green and public spaces, improved infrastructure and cleaned the area. Yet, as with many other cities, these actions spurred green gentrification, which led to a lack of affordable housing in the neighborhood.
Austin, TX, has become known to many for its green spaces and sustainable infrastructure, but establishing these changes has negatively impacted some residents. A specific example is the Mueller Development project. The project was developed on 700 acres of vacant land, which provided developers with the opportunity to design a completely new and sustainable community. The resulting community is considered one of the most notable in the U.S. and has won numerous sustainability awards and urban planning prizes.
However, researchers from the University of Texas found that areas near Mueller have become vulnerable to displacement through gentrification. The researchers found that these areas are now experiencing an increase in housing prices. As a result, many low-income individuals, mostly Black and Latino, have been displaced.
Denver, CO has been through a significant transformation in recent years, and the development of parks has been central to the change. Between 1975 and 2001, Denver completed 21 new parks, as the city's economic development led to growth and a renewed push to make the city greener. The environmental projects focused on clean-up efforts in industrial areas.
As the areas became more physically attractive, the incentive for investment heightened. However, establishing these green spaces brought long-term economic ramifications for residents. The Barcelona Laboratory for Urban Environmental Justice and Sustainability reported that between 2011 and 2017, rent in Denver rose by 61%. The higher prices caused a shortage of affordable housing, which accelerated displacement and homelessness. According to the Metro Denver Homeless Initiative, Denver saw a 32% spike in homeless individuals in 2023.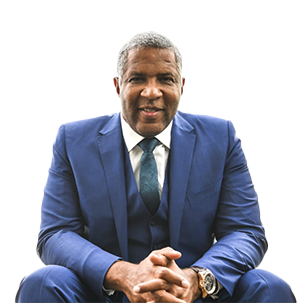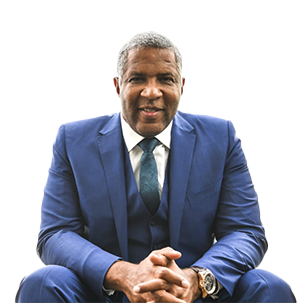 Four Cities That Are Embracing Environmental Justice
Time after time, city planners and developers have implemented green infrastructure without considering the impact it may have on low-income residents. Some cities have learned from the past mistakes of others. Philadelphia, PA and Providence, RI, are among the cities listed below that are embracing environmental justice.
Washington, D.C., has faced numerous gentrification challenges. As a result, the area has attempted to incorporate potentially displaced communities into development projects. In 2005, the community-based organization Building Bridges Across the River (BBAR) worked with communities living in underserved areas. In 2015, the organization and city officials announced plans to build the first elevated green space. Residents were concerned that this would lead to an increase in displacement based on the history of gentrification in Washington, D.C. As a result, the project has an equity-centered agenda that protects the community.
Oakland, CA, like many other cities, has seen an increase in housing costs in recent years. Like Washington, D.C. the city is supporting green initiatives in a way that will not harm current residents and the community culture. California has enacted a cap and trade program that taxes companies that emit carbon beyond the state's cap. The city has allocated over $800,000 from those funds to the East Bay Permanent Real Estate Cooperative (EBPREC) to alleviate displacement among communities. This is not an example of new infrastructure projects but shows how green projects, like a carbon tax, can be used to offset gentrification.
Philadelphia, PA, is another example of how improving the community and protecting residents can go hand in hand. New developments and green spaces can often lead to a surge in housing prices. Philadelphia wisely implemented new legislation to mitigate this outcome. The Longtime Owner Occupants Program protects against displacement, even as prices in the city increase. Numerous protections for residents allow for both an improvement in the community and protection against gentrification.