Gentrification is often the result of high-income individuals relocating to low-income communities. With wealthier individuals moving into the area, the neighborhood is often revitalized. Although gentrification can build economic growth in disadvantaged areas, it can also negatively impact people from underserved and underrepresented communities.
When higher-income groups move into pre-existing neighborhoods, the fabric of the community often shifts culturally, financially and socially. As a result, many of the original businesses and inhabitants of these communities are pushed to relocate or shut down because prices and competition increase.
Gentrification vs. Displacement
Through gentrification, cities accommodate the needs and wants of high-earning families by allocating funding toward the construction of parks, buildings and other amenities. While these revitalization projects can beautify the community, they can have a negative impact on certain residents, causing displacement.
Displacement occurs as a result of a crisis or challenge that impacts marginalized individuals or groups. For example, individuals may be forced to move because of rising mortgage payments, medical expenses or unemployment. These external pressures drive low-income individuals to seek affordable housing that is farther away from their essential resources.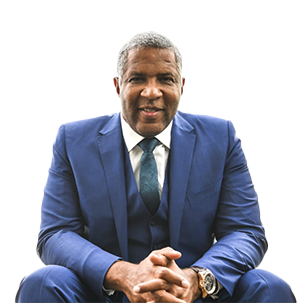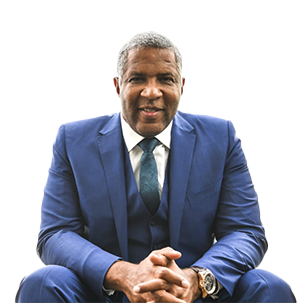 There are several types of gentrification, including expansive gentrification, concentrated gentrification, nascent gentrification and limited gentrification.
1. Expansive Gentrification
Expansive gentrification spreads in large cities that have smaller, underrepresented populations and efficient street grid systems that make it easier to move through different neighborhoods. As a result, more people will travel throughout these cities and establish households in low-income neighborhoods. The number of individuals originally from these communities declines as prices rise. Boston, Seattle, New York City and San Francisco are four major cities in the U.S. that continue to experience expansive gentrification.
2. Concentrated Gentrification
Concentrated gentrification accumulates in older cities that typically have a higher number of individuals from an underrepresented community. This form of gentrification begins in high-class neighborhoods that are mostly occupied by wealthy residents. After advancing in predominantly white areas, concentrated gentrification travels outward throughout the rest of the area. This type of gentrification often results in racial, economic and social inequities between wealthy and poor individuals. Common examples of this type of gentrification have occurred in Washington, DC, Philadelphia and Chicago.
3. Limited Gentrification
Limited gentrification occurs when the phenomenon is contained within a suburban neighborhood. This type of gentrification has occurred in cities like Las Vegas, Phoenix and San Diego. Cities like these are larger but have limited public transportation, which hinders the spread of gentrification.
4. Nascent Gentrification
Nascent gentrification most commonly occurs in southern cities that have been modernized in recent years. Due to the slower pace of development in these areas, gentrification has occurred less often compared to other areas, since they are still relatively suburban. Some examples of cities where nascent gentrification has occurred include Houston, Memphis and Charlotte.
Examples of Gentrification
In 2019, the National Community Reinvestment Coalition (NCRC) found that from 2000 to 2013, rates of gentrification among long-time residents significantly increased in some of the biggest cities in the U.S. By analyzing economic data from the U.S. Census Bureau, the NCRC found that out of 935 cities, 135,000 Americans were forced to move out because of rising property taxes and rent prices. Collectively, Los Angeles, New York City, Philadelphia and Chicago account for nearly half of all gentrification in the country, as three out of the four cities are the largest cities in the U.S.
As the most populated city in the country, New York City has over 8.3 million citizens. Although it ranks among one of the world's best cities for business, fashion and culture, its low-income residents cannot afford the rising housing prices. For example, Flushing, NY, a neighborhood in Queens, is home to 69% of New York's Asian population. In 2020, three property developers built luxury apartments and businesses in Flushing. This decision displaced many of Flushing's working-class Asian residents who had been longtime residents of the neighborhood.
Data from the World Population Review shows that Los Angeles is the second-largest city in the country, with more than 3.9 million residents. The lack of affordable housing options is among several factors that have caused gentrification in this city. For example, in the early 2000s, formerly low-income neighborhoods, such as Echo Park, Silver Lake and Highland Park, were modernized, which increased the cost of living. As a result, many of the original residents in these areas could no longer afford to live there, which displaced them into communities like Lincoln Heights, Highland Park, Mt. Washington and Frogtown.
With a population of over 2 million people, Chicago is the third-largest metropolitan city in the country. The city's degrading infrastructure and lack of affordable housing and financial resources for residents that live in impoverished communities have contributed to the city's heightened rate of gentrification. A study conducted by the Urban Displacement Project (UDP) found that more than 200,000 low-income households in Chicago are at risk of experiencing or have experienced displacement. An example is the decline of Chicago's Latinx population in the city's Logan Square neighborhood. Because the area revitalized businesses and parks, the community's Latinx population has declined from 65% to 36% in the last two decades.
Currently, more than 1.6 million people live in Philadelphia. As the eighth-largest city in the U.S., Philadelphia has allocated $70M toward the expansion of affordable housing units and homes for individuals that live in disadvantaged communities. Unfortunately, property tax reductions in the city allow housing developers to displace low-income homeowners and tenants by raising rent and home prices.
Follow Robert F. Smith on LinkedIn to learn more about gentrification and other topics.