Key Takeaways:
Sociologist Ruth Glass created the term "gentrification" in 1964.
Gentrification started impacting the U.S. when deindustrialization began in the mid-1960s.
Many cities across the U.S., from Seattle, WA, to Philadelphia, PA, have been impacted by gentrification.
The evolution of cities throughout the U.S. has sparked great innovation and growth. As cities have continued to evolve, concerns about gentrification have led to heated debates. Gentrification is a phenomenon where stakeholders, such as government officials and private companies, target working-class neighborhoods for new development.
Although new development can help revitalize communities and attract investment, it often leads to displacement, cultural erasure and socioeconomic inequity.
Ahead, we will briefly discuss the history of gentrification and explore several examples of gentrification in the U.S.
A Brief History of Gentrification
The term "gentrification" was first used in 1964 by sociologist and city planner Ruth Glass. She originally developed the term to describe the displacement of working-class communities in London, England, as new middle- and upper-class residents moved in.
Gentrification started affecting neighborhoods throughout the U.S. when deindustrialization started to occur in the mid-1960s. Historically, working-class neighborhoods were located in or around industrial areas, so workers could easily access their workplaces. When companies moved their business abroad, many formerly industrial areas were abandoned and left behind. This shift meant that jobs disappeared, and these neighborhoods became impoverished.
Developers saw these areas as inexpensive business opportunities to rebuild former industrial areas into more modern facilities. These new developments attracted (and continue to attract) wealthier residents. When people from middle- or upper-class communities move into working-class neighborhoods, it drives up the local cost of living, which pushes working-class residents out.
In 1978, Congress passed the Federal Historic Preservation Tax Credit. Created as an incentive, it allows developers to apply for a tax credit equal to 25% of the total cost of a building renovation. A little more than two decades later, Congress established the New Markets Tax Credit program. This program encourages developers to rebuild in low-income neighborhoods. These laws helped make it easier to accommodate developers' needs over residents' needs.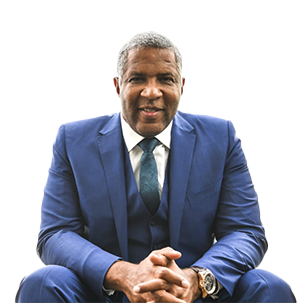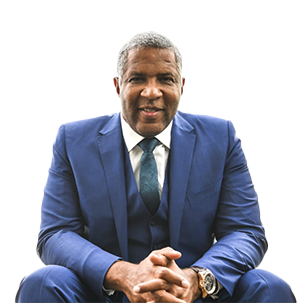 16 Examples of Gentrification in the U.S.
To better understand the complex world of gentrification, it is helpful to learn about gentrification examples from across the U.S. From the streets of Brooklyn, NY, to the neighborhoods of San Francisco, CA, we explore the impact of gentrification on different cities and its implications.
Data from the U.S. Census Bureau shows that Los Angeles is the second-largest city in the U.S., with more than 3.9 million residents. In the early 2000s, formerly low-income neighborhoods, such as Echo Park, Silver Lake and Highland Park, were modernized. This enticed many people from the middle and upper class to relocate to these neighborhoods, which increased the local cost of living. As a result, many of the original residents in these areas could no longer afford to live there, which displaced them into communities like Lincoln Heights, Highland Park, Mt. Washington and Frogtown.
New York City is the most populated city in the U.S., with over 8.3 million residents. Although it is one of the world's best cities for business, fashion and culture, many of its low-income residents have been displaced in the last few decades because of gentrification. A prime example of gentrification in New York is Flushing, which is in Queens. Flushing is home to 69% of New York's Asian population.
In 2020, three property developers built luxury apartments and businesses in Flushing, which displaced many of Flushing's longtime working-class residents. Many of the residents displaced were of Asian descent.
According to 2017 data from the National Community Reinvestment Coalition (NCRC), Portland, Or, has a 77.4% white population, making it one of the whitest cities in the U.S. Portland gained that distinction in August 2000 when the City Council passed the Interstate Corridor Urban Renewal Area Plan (ICURA) in August 2000. ICURA was passed to develop and revitalize several of the city's older neighborhoods, many inhabited by Black residents.
Between 2000 and 2010, more than 10,000 Black Americans were displaced from neighborhoods across Portland. Since the revitalization efforts began, the homeownership rate for Black Americans in Portland dropped 10%.
Philadelphia is the eighth-largest city in the U.S., with more than 1.5 million residents. Neighborhoods throughout the city have been impacted by gentrification, but the largest concentration of affected areas is north and south of Center City Philadelphia.
New developments in these areas, starting in 2000, have had a disproportionate impact on Black residents. Recent data from Philadelphia Works shows that the city attracted more than 27,000 residents to its newly developed areas. However, the Black American population from these neighborhoods decreased by 11,000 people.
Philadelphia's government officials are taking steps to help Philadelphia homeowners in these areas. In 2013, Philadelphia launched the Longtime Owner Occupants Program (LOOP), which aims to protect homeowners from rising property taxes by offering them a real estate tax break.
In 1861, Black entrepreneur William Grose bought land in Seattle's Central District and established his home there. Grose inspired other Black Americans to settle in the Central District; in the 1960s, the District's population was 90% Black.
In the last few decades, the gentrification of the Central District has displaced many Black Americans. Today, the District's population is about 9% Black, an 81% decrease. In 2018, the Seattle City Council introduced legislation to tax large corporations to increase revenues to address the city's housing and homelessness crisis. Because of opposition from business groups, the city later repealed the legislation.
Chicago is the county's third-largest city, with over two million residents. A study conducted by the Urban Displacement Project (UDP) found that more than 200,000 low-income households in Chicago are at risk of experiencing or have experienced displacement. For example, the Latino population in the city's Logan Square neighborhood has significantly declined. Because of the revitalization efforts in the area's businesses and parks, the community has become more expensive, which forced many Latino residents to leave. In the last two decades, this population in Logan Square dropped from 65% to 36%.
To help fix this issue, Chicago introduced an ordinance in 2014 to prevent self-regulatory organizations from turning small, old units into "vintage" micro-units offered at higher rent prices.
In 1985, the Ellis Act gave California landlords the right to change rent-controlled apartments to a market rate. As a result, many lower-class residents were priced out of cities like San Francisco across the state.
Over the last few decades, California has become one of the most expensive places to live in the U.S. Recent revitalization efforts in San Francisco have caused housing prices to rise even higher, which has displaced residents and changed the community background. In 2014, San Francisco created the Small Sites Program in an attempt to prevent tenants from being priced out. Still, some neighborhoods within the city, such as the Mission District, are among the most gentrified in the state.
In recent years, Austin, TX, has become a popular relocation destination because of new developments. These changes have increased the cost of living, which has negatively impacted some communities. Austin's Eastern Crescent neighborhood, a formerly low-income area, has experienced some of the highest increases in housing costs. In particular, Latino residents in the city have been displaced the most. Data shows that between 2000 and 2010, the Latino population of three neighborhoods in Austin decreased by 1,039 people.
Atlanta has a gentrification rate of 22%, one of the highest in the U.S. Data from the UDP shows that housing costs have increased for more than half of all Atlanta neighborhoods, while almost 80,000 low-income Atlanta households are at risk of gentrification and displacement. Displacement of Black and Latino residents is expected to increase even more because of renovations near the BeltLine project, a 22-mile stretch of trails with new apartments, restaurants and businesses. Although the intention may have been to improve the local quality of life, the increase in housing prices has displaced many former low-income residents.
In the last few decades, new development projects throughout Washington, D.C., have displaced many people, which has increased poverty and inequity across the city. A prime example is Barry Farm, a housing complex built in the 1940s for low-income residents. The residents were relocated in 2018, and the complex was demolished in 2019 to make room for a new housing development.
Over the years, neighborhoods throughout Boston, MA, have been impacted by gentrification. In recent years, the Boston Housing Authority has been working to privatize a number of projects across the city. Specifically, older areas, such as Lenox Street and Old Colony, are being privatized or sold to banks and developers. As a result, current residents are being priced out of the area.
According to The United Front Against Displacement (UFAD), 25,000 residents living in public housing in Boston could be at risk of displacement.
In 2017, Charleston, SC, was deemed the U.S. city gentrifying the most rapidly. Even as a relatively small city with fewer than 450,000 people, the rapid growth of urban hubs has negatively impacted low-income residents. In 2000, the average price for a home in Charleston was $152,000. By 2015, the number rose 77.5% to $270,000. The rising housing prices led to a shift in the city demographics from traditionally working-class Black American to middle-class and predominantly white.
According to recent data, Phoenix had more residents moving into the city than any other U.S. city in 2019. As a result, the cost of living increased across the city, and existing residents struggled to stay. In 2019, the Encanto Village in Phoenix, AZ, was identified as one of the quickest gentrifying neighborhoods in the U.S. In just five years, the eastern neighborhood of Encanto Village has experienced a 91.3% median sale price change.
In recent years, Rivertown, a neighborhood in Detroit, MI, has become one of the fastest gentrifying cities in the U.S. This impact is largely because of deindustrialization. The area was formerly filled with empty warehouses and factories, but redevelopment created new residential opportunities for middle-class residents, whose families first left the area in favor of suburbanization. As a result, many former residents of this neighborhood, and neighborhoods like it, are getting priced out of remaining in the area.
According to a 2022 report by Thriving in Place, residents of Salt Lake City are increasingly experiencing the impact of displacement. The study found that residents feel the city has no more affordable neighborhoods. Salt Lake City residents reported spending over 30% on rent, making them vulnerable if rent prices continue to increase at the current pace.
The Little Haiti/Liberty City neighborhoods in Miami are among the quickest gentrifying cities in the country. The Little Haiti/Liberty City area is a unique example of gentrification since activists have claimed the area is being impacted by climate gentrification. Developers are renovating Little Haiti/Liberty City because they are higher in elevation and less threatened by rising sea levels and hurricanes. This new development has caused many former residents to be displaced.
Follow Robert F. Smith on LinkedIn to learn more about gentrification and other topics.