Key Takeaways:
There are nine nationally recognized Black sororities and fraternities, many of which started at HBCUs.
Black Greek letter organizations started forming in the early 20th century.
The first Black fraternity in the U.S., Alpha Phi Alpha, was established in 1906.
In the early 19th century, social Greek organizations, such as fraternities and sororities, started to take off at universities and colleges across the U.S. They were created to foster a sense of community and organization among the students. However, as more Greek organizations opened, a pattern started to arise; Greek organizations did not include everyone and barred membership based on many factors, including race.
At the turn of the century, Historically Black Colleges and Universities (HBCUs) started to incorporate their own fraternities and sororities to help address the racial problems occurring at other institutions.
Today, nine HBCU sororities and fraternities, or historically Black Greek organizations, are nationally recognized with their own letters, customs and missions. These organizations have helped not only their members but also have empowered the broader Black community.
The History of Black Fraternities and Sororities
The creation of HBCU fraternities, sororities and other Greek letter organizations that targeted Black students began in the early 20th century. Black students at non-HBCUs were being barred from social groups like the newly created fraternities and sororities.
The first Black fraternity, Alpha Phi Alpha, was formed in 1906 to address this discrimination. It started as a support group for male students at Cornell University in Ithaca, NY, helping its members navigate the challenging environment of the predominantly white university. Although it is not an HBCU fraternity, it helped to foster the creation of fraternities and sororities at HBCUs.
After Alpha Phi Alpha was created, eight more Black fraternities and sororities were initiated. The first was the HBCU sorority Alpha Kappa Alpha, founded at Howard University in Washington, D.C., in 1908. Seven more were added from 1908 to 1963. These organizations are known collectively as the National Pan-Hellenic Council or "The Divine Nine." The Council was established in 1930 at Howard University.
Through the years, these organizations have supported many Black Americans, addressed inequities and uplifted communities. Each of The Divine Nine organizations is committed to academic achievement, kinship and community service. They have been heavily involved in social justice movements, including the Women's Suffrage Movement, Civil Rights Movement and Black Lives Matter, and continue to impact social causes today.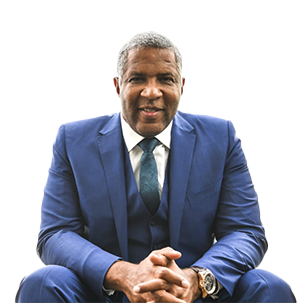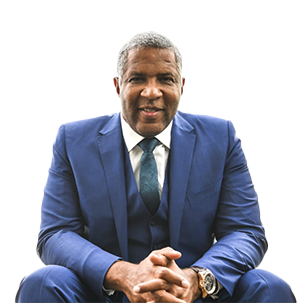 Sororities and Fraternities of the Divine Nine
The Divine Nine includes five fraternities and four sororities. These organizations were all founded between 1906 and 1963, mostly at HBCUs. Although each organization has its own traditions, Greek letters, colors and origin stories, they are united in their focus on supporting their members and broader communities. Below, we explore the unique histories of each sorority and fraternity in The Divine Nine.
Alpha Phi Alpha Fraternity
The first Black fraternity, Alpha Phi Alpha, was founded at Cornell University in 1906. The fraternity started as a study and social group for those who sought to support one another. The fraternity grew from seven students to more than 700 chapters nationwide today. The fraternity's notable members include Rev. Martin Luther King Jr., W.E.B. DuBois, Rev. C.T. Vivian, Duke Ellington, Thurgood Marshall, Robert F. Smith and Jesse Owens.
Kappa Alpha Psi Fraternity
Kappa Alpha Psi is a Black fraternity founded in 1911 at Indiana University, Bloomington. Elder Watson Diggs and Byron Kenneth Armstrong founded Kappa Alpha Psi after attending Howard University and meeting men who had belonged to a Black fraternity. After learning about the Howard fraternity experience, the two men created their own fraternity on Indiana's campus.
Today, there are over 700 undergraduate and alumni chapters of Kappa Alpha Psi nationally and internationally. International chapters of the fraternity exist in Nigeria, South Africa, the West Indies, the United Kingdom, Germany, Korea and Japan. It is known for its step shows "Kappa Kane" and "cane stepping." It is also renowned for supporting organizations like United Negro College Fund and Habitat for Humanity. Prominent members include Booker T. Jones and Hakeem Jeffries.
Omega Phi Psi was founded in 1911 at Howard University and was the first fraternity at an HBCU. Edgar Amos Love, Oscar James Cooper, Frank Coleman and their academic advisor, Ernest Everett Just, founded the fraternity. The name of the fraternity is derived from the Greek Phrase that means "friendship is essential to the soul," which became their secret motto. Omega Psi Phi now has over 750 chapters across colleges and universities nationwide. Famous members include Langston Hughes, Rev. Jesse Jackson, Michael Jordan and Shaquille O'Neal.
Phi Beta Sigma Fraternity
Phi Beta Sigma Fraternity was founded at Howard University in 1914 by A. Langston Taylor, Leonard F. Morse and Charles I. Brown. Phi Beta Sigma's initial purposes were to create an inclusive social group and provide service to the community around the campus. The fraternity's motto, "Culture For Service and Service For Humanity," highlights its current mission. The fraternity now has more than 700 chapters. Their notable members include Elijah Cummings and John Lewis.
Iota Phi Theta Fraternity
Iota Phi Theta was the last member of the Divine Nine. Founded in 1963 at Morgan State University in Baltimore, MD, the organization is proud that new members can still meet some of the fraternity's founders. The 12 founding members include Albert Hicks, Lonnie Spruill, Jr., Charles Briscoe, Frank Coakley, John Slade, Barron Willis, Webster Lewis, Charles Brown, Louis Hudnell, Charles Gregory, Elias Dorsey, Jr. and Michael Williams, many of whom were life-long friends.
The organization was founded after Martin Luther King Jr.'s inspiring "I Have a Dream" speech and in the wake of the assassination of NAACP Field Secretary and Civil Rights Movement leader Medgar Evers. The fraternity currently has more than 300 chapters. Prominent members include Terrence C. Carson, Webster Lewis, Harry C. Alford, Tommie Frazier and Melvin Lister.
Alpha Kappa Alpha Sorority
The sorority Alpha Kappa Alpha was founded in 1908 at Howard University. It was the first Black American intercollegiate sorority and has grown to over 1,000 chapters. The sorority was founded by Ethel Hedgemon Lyfe and eight other undergraduates.
The goal of the sorority is to form a like-minded support network of women and help its members reach the highest levels of scholastic achievement, service and friendship. Notable members include Vice President Kamala Harris, Maya Angelou, Wanda Sykes and Toni Morrison.
Delta Sigma Theta Sorority
The Delta Sigma Theta Sorority was founded at HBCU Howard University in 1913. Delta Sigma Theta has grown to be one of the biggest sororities founded in the U.S., with over 900 chapters. The founders' first act of public service was to participate in the 1913 Women's Suffrage Procession. Following its participation in the Suffrage Movement, the organization has been involved in several charitable initiatives, such as the Go Red for Women Campaign and World Aids Day. Some famous alumni include Joy-Ann Reid, Keisha Lance Bottoms and Aretha Franklin.
The HBCU sorority Zeta Phi Beta was founded in 1920 at Howard University. Zeta Phi Beta now has more than 850 chapters. They were the first organization to branch out with a sorority or fraternity in Africa in 1948. Founded by five students, Zeta Phi Beta's initial focus was to create an organization that valued service, scholarship and sisterly love. Their most prominent members include Vivica A. Fox and Chaka Khan.
Sigma Gamma Rho was founded at Butler University in 1922 and is the only sorority of the Divine Nine established at a majority-white university.
Seven young educators founded Sigma Gamma Rho. The founders' goal was to create an organization that would uplift their community through sisterhood, service and leadership. Prominent members of this sorority include Joyce Carol Thomas, Ruth Whitehead Whaley and Renee Powell.
The Importance of Fraternities and Sororities in HBCU Culture
Today, HBCU fraternities and sororities have nearly 2 million National Pan-Hellenic Council members worldwide. Each fraternity and sorority maintain similar values of community, service and academic excellence and work to uplift its members. The Greek organizations continue the mission of their founders and provide networks and support systems to students to help them finish their degrees and find jobs after graduation.
On campus, HBCU and other Black sororities and fraternities provide opportunities for socializing and activities to build their community. Step shows are one example. Step is a dance form integral to Black culture, and HBCU Greek-letter organizations often have their own groups that regularly perform on campus. Through dancing together, students create a bond while celebrating Black culture.
To learn more about HBCU sororities and fraternities and other important topics, follow Robert F. Smith on LinkedIn.