Key Takeaways:
Research shows that many recent college graduates who finish an internship receive a full-time job offer post graduation.
Completing an internship can help you gain critical first-hand experience, figure out your career goals and earn college credits.
You can get an internship in seven simple steps. The best way to get started is by researching opportunities that align with your interests.
In today's competitive job market, internship experience is becoming a requirement for aspiring young professionals. An internship can help you to improve your professional development, hone your skills and better understand your career goals and path. Acquiring these experiences and skills through focused training can also put your resume above that of many of your peers. Best of all, according to research from Zippia, the many recent college graduates who finish an internship receive a full-time job offer after graduation.
However, internships are not one-size-fits-all, and finding the right opportunity for your interests and skill level is essential. Ahead, we will explain the benefits of internships and how to get one in seven steps.
What Are the Benefits of Internships?
Understanding the benefits of completing an internship can inspire you to search for opportunities or decide if this is best for your career path. Some benefits of an internship include:
Increase first-hand experience: Entry-level jobs often require or prefer applicants to have some experience. Through internships, you can gain experience to help you fill the gaps in your knowledge and skills. For example, you can learn about how businesses in your field run, participate in meetings, take on tasks and network.
Understand your career goals: Even though you may have earned a specific college degree or completed a vocational program, you still can choose from many career paths. Having multiple options may seem helpful, but it can also make choosing the right path more complicated. Internships can help you make a decision by exposing you to specific industries, which can help you better understand what path you want to pursue.
Earn college credits: Some internship opportunities are available as college courses for credit, which can help you graduate with relevant work experience as you complete your degree.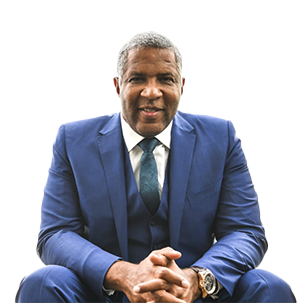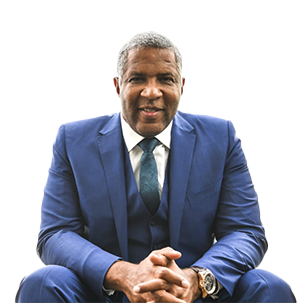 How to Find an Internship in 7 Steps
Finding and securing an internship that fits your skills and interests can be challenging, given the competitive nature of some industries.
And you may need more clarity about how to find and apply for an internship. Below, you will find the answers to common internship questions, including the ultimate one: how do you get an internship?
1. Research Internship Opportunities
The best way to find internship opportunities that work for you is by researching. Start by researching companies, organizations or institutions that align with your interests or degree. Then, see if these organizations offer an internship. If they do, look up what the requirements are and how to apply for their programs.
You can also find opportunities through online job boards, company websites, job fairs and school networking events. However, opportunities can arise from anywhere, so it is best to explore and remain open to all possibilities.
2. Create a Resume and Cover Letter
After you have found the internships you want to apply for, the next step is to create or update your resume and write a cover letter.
When you create a resume, showcasing your experiences, skills and knowledge is important. Your experience can (and should) include the experience you gained through volunteering or extracurricular activities (or even another job if you are changing industries).
A cover letter is a one-page document typically required to accompany your resume. In this introduction letter, highlight more information about your skills and experiences related to the opportunity. Use this letter as a chance to express why you are interested in working at the organization and how you would be an asset to their operations. Personalize your cover letter with information about the organization to show that you have researched the group and have considered how your skills match the opportunity.
3. Consider Getting Letters of Recommendation
Internship applications sometimes require one or more letters of recommendation from former employers, professors or mentors. In this situation, be strategic about who you ask. Your references should know your skill set and be able to explain how you are a good fit for their organization. Before you list them as references, ask first to be sure they agree to recommend you. If they agree, give them plenty of time to craft a thoughtful letter.
After preparing your required documentation, it is time to formally apply. Read all instructions carefully and follow them accordingly to ensure your application is complete and error-free. Customize your application for each internship, since each position may require a different element of your skill set.
If you get a positive response to your application, research that organization further. Investigate its website, recent news articles and social media posts. Familiarize yourself with the company's mission to better understand its priorities and values. Researching the organization can also help you craft a list of questions to ask in your interview. By asking questions about the organization, you will show your interest in the opportunity.
6. Plan for the Interview
Use the information you have gathered to prepare for the interview. Research possible interview questions, and practice answering them with a friend or coach. Look for ways to incorporate the company's values and priorities in your answers.
If the interview is in a physical location, plan your travel route and time, so you arrive early. If the interview is virtual, set up your computer and your workspace, so you look professional. Wear professional clothing and arrive early enough to mentally prepare for the conversation.
7. Follow Up With the Interviewer
After the interview, send a note to the interviewer within 24 hours of your meeting. In your note, express your appreciation for their time, and reiterate your interest in the opportunity. Include what you enjoyed about the interview and why the interview helped reaffirm that you would be a good fit. This gesture can help set you apart from the other candidates and leave a good impression.
Robert F. Smith and Internships
Entrepreneur and philanthropist Robert F. Smith understands the significant impact his internship experiences and mentors had in creating opportunities for him. While Smith was still in high school, he earned a coveted internship spot at Bell Labs. During his time there, he became inspired to become an engineer. To create similar opportunities for future generations, Smith works with Fund II Foundation as the founding director and President. Under Smith's leadership, Fund II Foundation has established programs, such as internXL, a paid internship program that matches students of color to internship opportunities at companies in a variety of industries.
Follow Robert F. Smith on LinkedIn to learn more about this and similar topics.