Key Takeaways:
The best way to pay for college is the method that best fits your unique financial situation. There is no one-size-fits-all formula for paying for college.
It is critical to plan how you will pay for college ahead of time to ensure you make the best decision possible.
There are many ways to pay for college, including student loans, scholarships, grants or work-study programs.
College is one of the most significant expenses many people will face. Oftentimes, the thought of higher education leaves many students and parents worrying, how do I pay for college?
To afford this educational experience, many students and their loved ones spend a lot of time researching and creating a plan. Fortunately, there are many ways to pay for college, from scholarships and loans to work-study opportunities.
Many students use a combination of resources and tools to fund their education. Ahead, we will discuss 11 different ways you can pay for college and the importance of financial planning.
11 Ways to Pay for College
Your college financial plan should be specific to your unique economic and financial situation. But, common options include a 529 college savings plan, scholarships, grants, loans or a work-study position. Let's dig into 11 different ways you can pay for college.
1. Research and Apply for Federal Grants
A way to get funding for college is by researching and applying for grants. Federal grants distributed by the U.S. Department of Education can provide you with aid based on your financial need. You are not required to pay back the funds you receive from these grants. You can apply for this assistance through the Free Application for Federal Student Aid (FAFSA) form.
The federal grants you can apply for include:
Pell Grants
Federal Supplemental Educational Opportunity Grants
Iraq and Afghanistan Service Grants
Teacher Education Assistance for College and Higher Education Grants
2. Apply for Scholarships
Similar to grants, scholarships provide you with aid that you are often not required to pay back. Scholarships can come from a variety of different sources, such as a college or university, foundation, nonprofit or corporation. Institutional scholarships are usually merit-based and are distributed based on your academic performance metrics, such as your grade point average (GPA) or Scholastic Aptitude Test score (SAT). However, not all scholarships are based on academic performance. Some scholarships are based on other factors, such as athletic ability or military affiliation.
3. Consider Federal Student Loans
If you cannot fund all of your education-related expenses through grants or scholarships, you may want to consider applying for a student loan. There are two types of student loans: federal and private. To get a federal student loan, you must complete a FAFSA form.
Based on the FAFSA results, you may be eligible for either a subsidized or unsubsidized federal student loan. Subsidized federal student loans are reserved for students who show financial need. The government will pay the interest on a subsidized loan if you are enrolled part-time or more.
If you do not show financial need, you will be eligible for an unsubsidized loan. You will be responsible for paying the interest on your loan while you are in school part-time or more. If you are a parent who wants to take out a loan for your child's college education, you can apply for the Direct PLUS Loan, commonly known as the Parent PLUS loan.
4. Apply for Private Student Loans
Private student loans are available through banks, credit unions, online lenders and organizations. This type of loan requires that you apply to each private institution separately. Your eligibility will depend on the requirements of the program, your credit score and other factors.
Depending on your credentials and the school you attend, you may be eligible for the Student Freedom Agreement. The agreement is an income-contingent private student loan that can be used to complement your overall financial aid package. This loan is offered through Student Freedom Initiative, a nonprofit organization that offers students at participating Historically Black Colleges and Universities (HBCUs) and other Minority Serving Institutions (MSIs) educational and financial support.
Before you commit to a loan, it is critical that you understand and agree to all the terms and conditions of loans from a private institution.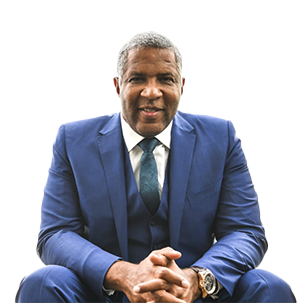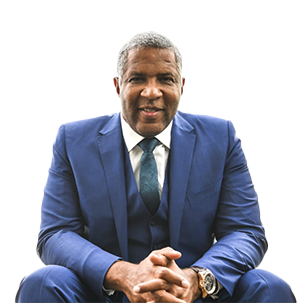 A 529 college savings plan is a state-sponsored investment option established for a child when they are born or very young. This plan can help save money for the child's education as they grow up. When the child is of age, they can collect the funds as tax-free disbursements to pay for almost any type of college-related cost.
This type of plan, which usually has residency requirements, covers a wide array of education costs, including tuition, room and board and textbooks.
Before you commit to a 529 plan, it is important to keep some details in mind:
These plans are dependent on stock market returns, which is why it is critical to also have a backup savings account in place in the event of an economic downturn.
In some cases, any money that is taken out of a 529 plan is considered to be a part of a student's income when filling out the FAFSA form each year.
To find a 529 plan, search online and explore the different kinds offered through state organizations and banks.
The federal government funds work-study programs at many colleges and universities as a form of financial aid. With a work-study arrangement, you are required to work in an approved position in exchange for the funds to pay for your education. For example, you can work on campus at places like the dining hall or off campus at approved agencies. As with federal grants, you can apply for work-study by filling out the FAFSA form and submitting other required information. Work-study is a great way to acquire academic and professional skills as you earn money to help pay for your education.
7. Choose a Less Expensive School
Another option is attending a less expensive school. This could mean attending a public college in your resident state. In-state tuition is often much lower than tuition at out-of-state or private institutions.
Attending a community college or vocational school is another viable option. Both are great ways to prepare for a career without spending hundreds of thousands of dollars.
8. Find an Employer That Offers Tuition Reimbursement
Many employers offer tuition assistance, which can be helpful for undergraduate and graduate students. Some organizations may cover your entire tuition, while others may pay for a percentage of the cost or pay a flat rate.
When you are looking for a job, research organizations that offer this type of benefit, or ask them during the interview process. Researching and asking questions is important to make sure you fully understand how their reimbursement program works.
9. Ask the School for More Funding
Contrary to popular belief, you do not technically need to accept the initial iteration of the financial aid award package your school assigns. It may be helpful to contact the school's financial aid office and ask them for more financial support. For example, if your grades have improved, you may be eligible for more merit-based aid from your school.
10. Take Advanced Placement Courses
Advanced Placement (AP) classes are a great way to help students prepare for college and potentially save money on college tuition. These types of classes are college-level courses and exams that students can take while they are still in high school. Each May, students enrolled in AP classes are required to take the AP test. If a student scores high enough, they can earn college credits without paying tuition. Depending on how many AP classes a student takes, they may be able to skip the first semester or year of college, which will lower the overall cost of their education.
11. Join the Reserve Officers' Training Corps
If you are thinking about joining the U.S. military but want to go to college, then you may want to consider the Reserve Officers' Training Corps (ROTC). The ROTC is a college scholarship program offered at more than 1,000 institutions across the U.S. The program trains participants to become officers in the U.S. military and covers tuition, plus other costs, such as books and room and board. In exchange for covering these costs, participants are required to serve in the military post-graduation.
The Importance of Planning How to Pay for College
In 2022, the average cost of tuition for in-state residents across the U.S. was about $10,000. For out-of-state students, it was $27,000, which does not include room and board expenses. Even if you are in-state and do not need to live in campus housing, the total average cost of completing a four-year college program would be $40,000.
Given the heavy cost of education and all the requirements, paperwork and options, understanding the best way to pay for college can be challenging for prospective students and their families. However, the truth is that there is no single "best way" or one-size-fits-all formula for paying for college.
The best approach you can take is the one that fits the unique needs and circumstances of your situation. While each person may ultimately take a different approach, anyone trying to figure out how to pay for college needs to create a plan to tackle this financial obstacle successfully.
To learn more about how to pay for college and other important topics, follow Smith on LinkedIn.