People who make strides to enhance and strengthen their professional development skills are more likely to be productive at work. Data from Zippia shows that 58% of employees feel that professional development contributes to their job satisfaction. The data also indicates that companies that offer development opportunities have a 34% higher job retention rate than companies that do not.
Professional development is key to enabling people to become better colleagues, leaders and fulfilled professionals. Individuals can elevate their professional development capabilities and skills in several ways, from teamwork and communication to time management and more. Below, we will discuss professional skills versus technical skills and the top professional development skills employees should have.
Professional vs. Technical Skills
Many may think professional and technical skills are synonymous, but there are some key distinctions between the two. Professional skills, also known as soft skills, are learned abilities that influence a person's work style. Examples of these skills include time management, organization and communication.
Technical skills, also referred to as hard skills, are tasks or roles that require specialized knowledge to perform well. Oftentimes, these types of skills are acquired over time and can help a person earn a specific role involving these technical tasks. Speaking more than one language fluently, knowing how to code and creating graphic design are some examples of technical skills.
What Are the Top 10 Professional Skills?
The future success of any employee largely depends on their professional skills. Below are the top professional skills to learn.
Professionals who help their colleagues reach their goals and overcome difficult challenges are great team members. Teamwork requires a willingness to collaborate on new project ideas or take on additional responsibilities to help other team members. Those with good teamwork skills are often viewed as reliable and dedicated to the success of their team. They display a friendly attitude, respect different opinions and are receptive to advice and feedback, whether it be positive or constructive. Being willing to collaborate with others is essential for professionals who aim to serve in future leadership positions.
Being creative by bringing innovation and new ideas to a company is essential for any team or workplace. Employees who have a gift for thinking outside the box exhibit creative thinking and are able to help their teams evolve and advance their initiatives. One person's creativity can also help inspire others to think, act and solve problems with more ingenuity.
Good communication skills are imperative for professional success. People who can deliver important information clearly and articulate what they want or need concisely and efficiently are in demand. Great communicators are able to speak with their colleagues and clients through both written and verbal communication. Sending an internal memo to team members or presenting content to colleagues via video are forms of written and verbal communication. Employees can also improve their communication skills by actively listening in meetings and engaging in open discussions.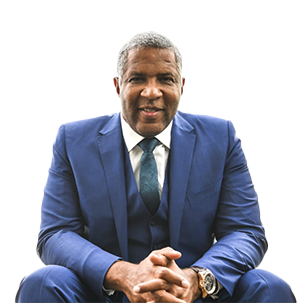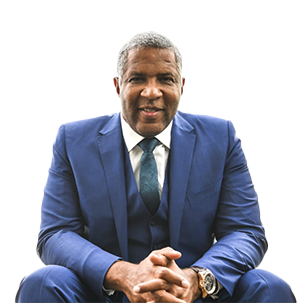 Professionals who strategically guide and motivate their team members to reach a common goal exemplify the qualities of a good leader. Solid leaders help teammates succeed in their responsibilities. They are polite in their interactions and work to address the needs of their team members. Leaders work to overcome obstacles and hold themselves accountable for their mistakes. Good leaders also understand the importance of goal setting. They prioritize objectives that will increase the productivity of their team and maximize the success of their organization.
Adapting to unforeseen circumstances or managing difficult situations can help display an employee's flexibility. Flexibility is a beneficial skill that employees can use throughout their careers. Senior leadership teams value workers who can adapt to fast-paced environments and adjust their work responsibilities to find solutions to complex problems. Staying calm throughout stressful situations or working to complete assignments before deadlines are examples of professional flexibility. Having patience and an optimistic mindset also allows employees to succeed during strenuous challenges.
Time management is a critical skill for professionals. It can help them strategically and efficiently manage their time. Organizing one's time to complete specific tasks throughout the day allows professionals to prioritize and complete their daily workload on time. Employees who manage their time wisely are more likely to meet deadlines and stay on or ahead of schedule. Planning for tasks days or even weeks in advance is a great time management skill. Scheduling important meetings on a virtual calendar is a common method employees can use to stay organized at work.
Problem solving is an essential skill for all professionals. Professionals can use this skill to observe problems from different vantage points and develop solutions. Organizational leaders are often impressed by employees who can anticipate, find and remove obstacles before they arise. Team members also like to work with professionals who are able to identify problems and find solutions that will help the entire team.
Critical thinking is a skill that enables people to analyze data or evaluate information to form executive decisions. Professionals with this skill have the necessary knowledge and talent to make informed judgments based on factual evidence instead of opinion. This skill is cultivated among professionals through extensive experience in the workforce. Investing in new business ventures or reducing a company budget are decisions that require critical thinking capabilities. Decisions that require critical thinking are not always easy and should be made based on thorough research and evaluation.
9. Emotional Intelligence
The ability to understand and manage emotion to effectively communicate with others is emotional intelligence. It is important for professionals to be in touch with their feelings and aware of their behaviors, so they can show empathy and self-awareness at work when necessary. Those with high emotional intelligence are also able to gauge the emotions of their colleagues through their actions, words and body language. Emotional intelligence can help professionals regulate their emotions in a variety of important social settings with colleagues, company leaders or clients.
Employees that value integrity are honest about their actions and uphold the ethical principles of their company. Employers want to hire professionals who are ethical and loyal because these employees can be trusted with confidential information and complete assignments on time. Professionals with integrity also take responsibility for their actions and own up to mistakes that they may make. Working with integrity yields respect and appreciation from colleagues and is perhaps one of the most important professional development skills.
To learn more about professional development skills or other related topics, follow Robert F. Smith on LinkedIn.