Income inequality increased in 2021 for the first time in ten years, according to
newly released data
from the U.S. Census Bureau. The data showed a 1.2% increase in income inequality between 2020 and 2021, marking the first time the annual survey found an uptick since 2011. The study found that the driving force of inequality is the rising wealth of those who are already rich.
Various factors account for the changing trajectory of inequality. For one, executive pay has increased over the past five decades, with the average chief executive officer (CEO) at a corporation earning 278 times more than their employees in 2018, compared to 20 times more in 1965. Wealthy individuals have also seen their income and wealth increase through stock portfolios, with the
wealthiest 10% of Americans owning 89% of all American stock
.
Rising income inequality has also helped to shape the major political debates of the 21st century. The
2008 financial crisis caused
a decline in wealth among working people, leading to an expansion of the racial wealth gap between white families and Black and Brown families in the U.S. Even more, the
Occupy Wall Street movement
of 2011 was an extension of the anger people felt as a result of the Great Recession. About 15,000 people demonstrated in New York City as part of Occupy Wall Street, speaking out against rising wealth inequality across the U.S. More recently, studies have found increasing
support for socialism among young Americans
, which, coupled with the success of political movements of economic progressives, show that Americans are paying attention to the imbalances between the rich and poor.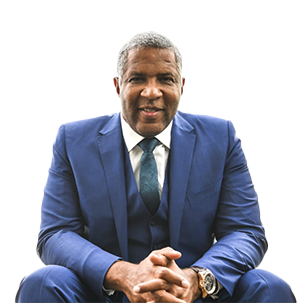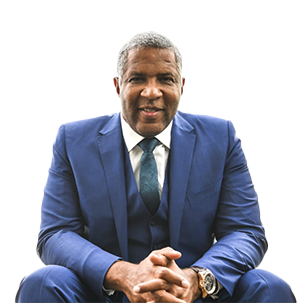 Smith's Efforts to Reduce Income Inequality
Robert F. Smith
, Founder, Chairman and CEO of
Vista Equity Partners
(Vista), champions the responsibility of wealthy Americans to do more to reduce inequality and provide greater opportunities for marginalized communities in the U.S.
In 2020, Smith shared his passion for the
The 2% Solution
, a proposal that calls on the largest American corporations to contribute 2% of their annual net income to causes that empower minority communities and reduce inequality. Smith believes that the historical discrimination against Black and Brown Americans by financial institutions demands those groups make amends for the harm by injecting "reparative" capital into communities of color. Smith believes that by infusing more capital into Black-owned institutions, such as Black-owned banks and community development financial institutions (CDFIs), more Black Americans will have access to the capital necessary to achieve wealth-building opportunities like home ownership.
Smith has also advocated for reducing inequality through the Paycheck Protection Program. In particular, Smith called on the government to give Black businesses necessary stimulus funds as part of the 2020 program. Smith also co-founded the
Southern Communities Initiative
, which partners with six metropolitan cities across the South to address inequality in broadband access, access to capital and education and workforce development. Southern Communities Initiative does extensive work partnering with CDFIs — colloquially known as community lenders — to ensure communities of color have access to financial services, such as loans.
"The deprivation of capital is one of the areas that creates a major problem to the enablement of the African American community," Smith said at Forbes philanthropy summit in 2020. "The first thing to do is put capital into those branch banks to lend to these small businesses to actually create an opportunity set."