Student Debt Cancellation: What You Need To Know
What Is the Student Debt Relief Plan?
According to the U.S. Department of Education, the average undergraduate with student loans graduates with nearly $25,000 in debt. In August 2022, President Joe Biden announced a comprehensive student debt cancellation plan that promised to cancel up to $2,000 in student loan debt for all low- to middle-income borrowers. This plan was created to help offset the rising tuition costs shouldered by students attending a two- or four-year program at a college or university.
How Much Debt Relief Can You Get?
Eligible borrowers can receive up to $20,000 in debt relief if they received a Federal Pell Grant while in college, and those who didn't receive a Pell Grant can qualify for up to $10,000 in relief under the program. Borrowers must meet specific income requirements to qualify and the relief is not set to be taxed at the federal level.
Will Biden Cancel Student Debt?
President Biden's student debt cancellation plan was supposed to begin in October 2022, but so far the program has run into a multitude of legal challenges.
When the program was first announced, around 26 million Americans applied for loan forgiveness. In response, six states, including Arkansas, Iowa, Kansas, Missouri, Nebraska and South Carolina filed lawsuits in federal court claiming that the plan would damage tax revenue in their states and shouldn't be implemented. The case was initially dismissed, and then granted a temporary stay until it was lifted by the Supreme Court in November.
Within the same month, a separate lawsuit was filed against the debt relief plan by the Job Creators Network Foundation Legal Action Fund. The Texas-based organization claimed that the debt-relief program violated a clause in the Administrative Procedure Act which calls for a pathway for the general public to submit comments on a proposed federal ruling. Although President Biden's Administration attempted an appeal, the Fifth Circuit Court of Appeals upheld U.S. District Judge Mark Pittman's decision and refused to reinstate the plan.
In January 2023, Biden announced new changes to the debt relief plan in order to move forward without any further challenges. These updates include an overhaul of the current Revised Pay As You Earn (REPAYE) payment plan to reduce monthly payments to 5% of a person's discretionary income and introduce $0 monthly payments for low-income borrowers. Additionally, the new changes to the payment plan would eliminate additional interest after a borrower's monthly payment is applied.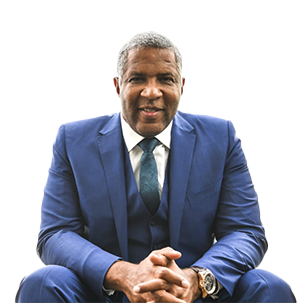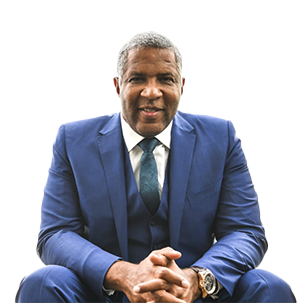 When Will the Pandemic Pause on Loan Payments End?
Since March 2020, the federal government has paused mandatory payments for federal student loan borrowers in response to the COVID-19 pandemic. If implemented, loan payments are expected to resume by June 30, 2023, or later in the summer if the Supreme Court rules against the program.
Why is Student Debt a Problem?
Other Student Loan Forgiveness Programs
In addition to President Biden's debt relief plan, there are a number of other programs that offer federal student loan forgiveness. Some of the most common include:
Public Service Loan Forgiveness: Workers employed by a government or non-profit organization can get the remaining balance of their federal loans forgiven after making 120 payments on a qualifying repayment plan.
Teacher Loan Forgiveness: Teachers who have taught for five consecutive academic years in a low-income elementary or secondary school can be eligible for forgiveness of up to $17,500.
Robert F. Smith's Work to Relieve Student Debt
An advocate for expanding education access, philanthropist Robert F. Smith supports many efforts that work to relieve the burden of student loan debt for Black students and graduates.
In 2019, Smith, the Founder, Chairman and CEO of Vista Equity Partners (Vista) shocked Morehouse College graduates by announcing that he would donate over $34 million to pay off their student loan debt. Over 400 students and their loved ones were impacted by this donation. "This liberation gift from Robert Smith — the first of its kind to be announced at a graduation in higher education — will be life-changing for our new Morehouse Men and their families," said Morehouse College President David A. Thomas at the graduation ceremony. "It is our hope that our graduates will use their newfound financial freedom to pursue their career goals, to lead and serve the community, and to remember the spirit of the gift given to them by paying it forward to support the education of future classes of Morehouse Men."
Smith is a graduate of Cornell University and has made multiple contributions that benefit Black Cornell students. In 2016, he donated $20 million to his alma mater's College of Engineering, and another $10 million to fund a tech fellowship program called the Robert Frederick Smith Tech Scholars Program that supports Black and female students, both underrepresented in the field, who are pursuing engineering degrees at Cornell.
In 2020, Smith helped launch Student Freedom Initiative, a nonprofit that provides financial alternatives to private student loans and Parent PLUS loans for students attending Minority Serving Institutions. In addition to loan alternatives, Student Freedom Initiative offers a student mentoring program, tutoring and access to internship opportunities.
For more insightful content about this topic and more, follow Robert F. Smith on LinkedIn.