Suburbanization has a longstanding history in the U.S. and, perhaps, counterintuitively, stems from the rapid and substantial migration of people into large cities. Below, we discuss the meaning of suburbanization, its history in the U.S. and the benefits and costs of this widespread phenomenon.
Suburbanization is the establishment of residential communities on the fringes of a city. Historically, suburbanization stems from the rapid and substantial migration of people into large cities. Because of overcrowding and traffic congestion, government officials usually encourage the construction of homes on undeveloped land just outside of cities to improve living conditions.
Suburbanization has also occurred when town or city leaders develop uninhabited land to build new housing. These developments help grow local economies, which spark the construction of more homes and attractions, such as parks and shopping centers.
Suburbanization after World War II skyrocketed. Just after the war began in 1939, which the U.S. did not enter until 1941, 13.4% of the U.S. population lived in suburban areas. Data shows that in 1945, there was a shortage of 5 million homes across the U.S. As a result, when the war ended in 1945 and veterans returned home, many of them were unable to find proper housing, which forced them to live with friends and family.
To address this issue, the government contributed critical funds to initiatives and created policies that led to the growth of suburbanization. Some of these policies helped to boost the construction of homes, increase lending and the creation of essential infrastructures including highways. During this time, the Federal Housing Administration (FHA) helped to initiate many new construction projects, which helped to make homeownership more accessible to families.
In 1970, the suburban population expanded by 23.7% to 31.7%. Over the course of the next forty years, the suburbs grew to 51%. Between 1940 and 2010, suburbanization was framed as an effort to address the homeownership needs of large numbers of families and individuals who were relocating to metropolitan areas. Elected officials marketed suburbanization by calling it the "American Dream," a reinforcement of the belief that all individuals can acquire success and upward mobility in society.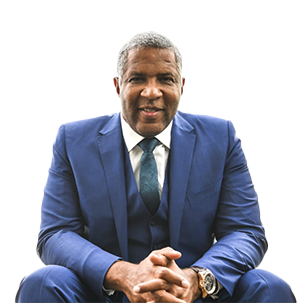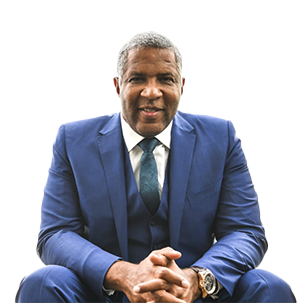 Causes of Suburbanization
Suburbanization has been and continues to be fueled by social and technological factors. As the number of city residents grew, pathways for transportation modernized to accommodate the increased number of traveling citizens. Railroads, trolleys and streetcars are all methods of transportation that evolved to serve the immediate needs of individuals in cities.
Social factors like prospective home buyers' household incomes prompted property developers to build homes outside the city constraints that aligned with new demographics. For example, during the 19th and 20th centuries, the prevalence of mail-order houses (or kit homes) contributed to a rise in homes being built on the outskirts of cities. As more people moved farther away from urban areas, architects frequently built homes or buildings with a lower height. This made structures appear more spacious and appealing for prospective homeowners that wanted to live away from other people.
Pros and Cons of Suburbanization
Like gentrification, suburbanization brings both benefits and disadvantages. The presence of available land makes it easier for residents to explore and travel without traffic. Because suburbanization cultivates new communities on the edges of densely populated cities, it reduces the cost of living for residents and provides individuals and families looking to move away from urban areas with access to affordable housing. Suburbanization helps the economy by advancing home lending, building infrastructure and suburban life.
However, the emergence of suburbanization has caused many towns and cities to allocate additional resources and taxpayer dollars toward building home utilities, such as electricity, sewer and water lines. Additionally, since suburban areas are more spread out, it increases the need for people to drive and use public transportation, which contributes to air pollution.
Although people from underrepresented communities may have been interested in relocating to the suburbs, they were often unable to do so because of affordability, segregation and discriminatory housing practices. Although the Fair Housing Act in 1968 restricts discrimination based on race, sex or origin, discriminatory housing practices persisted within the housing market for several decades. Suburbanization exacerbated the discriminatory practice by depleting resources from urban communities and forcing inner-city residents to spend their time and money on road travel.
How to Address Suburbanization
One way to address suburbanization is through "smart growth." Smart growth is a set of strategies based on guidelines created by the Smart Growth Network. Their approach uses housing development and environmental conservation strategies to make communities more socially diverse and economically strong. This method works by reinvesting existing resources into infrastructure, positioning neighborhoods near public transportation and enhancing the quality of life for residents. The use of "smart growth" also creates high-quality development spaces that encourage walkability and community involvement in "live-work-play" areas.
Learn more about the concept of suburbanization and other important topics by following Robert F. Smith on LinkedIn.