According to Bloomberg, 30% of the Black British population, on average, considers starting a business, which is near twice the percentage of most other ethnic populations. Those Black Britons that have started a business, according to a study from the Federation of Small Businesses, contributed 25 billion pounds to the UK economy in 2018. This alone matches the economic contribution of Greater Manchester.
While many Black Britons are greatly contributing to the UK's economy, others are facing significant barriers to getting their new businesses off the ground and generating wealth. According to the Bloomberg article above, for every one pound held by a white family in the UK, Black Caribbean households hold around 20 pence, while Black African and Bangladeshi households have approximately 10 pence.
It is clear that supporting Black-owned businesses is a key to further economic growth and closing the wealth gap. However, this can only happen if support and resources are made freely available to Black business owners. It will take combined efforts from community leaders, larger global initiatives and organizations to begin to give Black Britons financial equity. One such organization looking to make a difference is Black Pounds Project.
In 2020, the Black Pounds Project was founded to support Black entrepreneurs in Birmingham and the West Midlands area. Founder CJ Lloyd Webley used his experience as a freelance writer and director at Birmingham's Rep Theatre to help these businesses tell their stories.
While the project initially started with mentorships and training, it has now expanded into opening pop-up shops. The first Black Pounds Project pop-up shop was located in the Great Western Arcade in Birmingham City Centre in October 2022. This allowed Black-owned businesses that may have struggled to find a physical location to directly connect with new and existing clients. However, after a successful launch, the shop was closed because of a change in ownership. The community rallied behind the team, and they successfully opened a new location in Colmore Row right in December 2022.
"It's actually an inclusive community that we're building because we believe that by coming together, we can build stronger, and we can build our businesses stronger and learn from others who may be doing things well," said Webley when discussing the new location. "We're really integrating it into the city and integrating the city with the positive atmosphere, and I think this is just a sign of things to come. This is only the beginning for us."
As of 2022, the Black Pounds Project has supported over 300 businesses.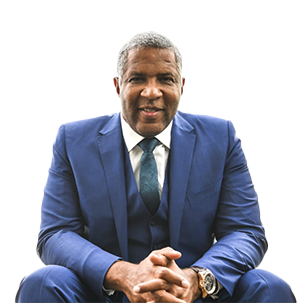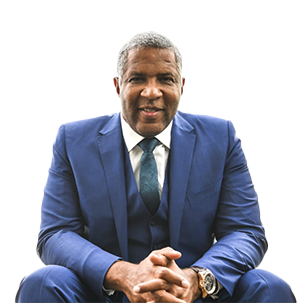 Robert F. Smith's Work to Support Black Businesses in the UK and the U.S.
Uplifting the Black community and creating onramps for mobility is a top priority for Robert F. Smith. Over the years, he has done his part to support organizations like Black Pounds Project that help provide funding and resources to Black-owned businesses.
For example, Smith is working towards empowering and supporting Black businesses and communities in the United States. The Southern Community Initiative, of which he continually offers his support, is providing racial equity funding, programming and more in six Southern communities that are home to more than half of Black Americans. The Initiative has supported over 9,000 Black and minority-owned businesses thus far with technical expertise to improve their operations.
Additionally, Smith contributes and was a speaker at the World Economic Forum, a nonprofit founded by a coalition of leaders in politics, business and other disciplines to shape global, regional and industry agendas. The forum has focused its efforts on supporting and empowering Black business owners on several occasions, ranging from highlighting how local communities can support Black-owned businesses to creating a coalition committed to taking on racial inequity in the workplace.
However, it's just as critical to support and empower the next generation of Black business owners and leaders. This is why Smith is Chairman of Student Freedom Initiative, a nonprofit that collaborates with Historically Black Colleges and Universities (HBCUs) and other Minority Serving Institutions (MSI) to empower students in their personal and career choices. This support comes in the form of providing students with resources and an income-contingent alternative to high-interest student loans, so they don't have to experience the additional burden of crushing student loan payments when potentially starting their own businesses.
Read more about how you can invest in Black communities and help build generational wealth. And, learn about Smith's own career and business journey on the MoneyMaze podcast series.