Key Takeaways:
Systemic racism in education refers to the barriers within the U.S. education system that disproportionately impact underrepresented communities.
The roots of systemic racism in education can be traced back to at least the early 17th century.
Examples of systemic racism in education include a lack of equitable funding, unfair disciplinary actions and limited access to advanced placement courses.
Education is a foundational pillar of modern societies that helps create opportunities and equity. However, a critical issue has plagued the U.S. educational system for decades: systemic racism. Throughout American history, racial biases have impacted many aspects of the education system. The barriers it creates, and continues to generate, limit students from underrepresented communities from achieving their fullest potentials.
Below, we explore what systemic racism in education is, its history and how it impacts education disparities. Additionally, we provide current statistics and several prominent examples of systemic racism in education.
What Is Systemic Racism in Education?
Systemic racism are practices that are ingrained in our society, institutions or organizations that provide an advantage to some races and ethnicities and disadvantages to others. Within the U.S. educational system, there are deeply ingrained barriers that disadvantage underrepresented and underserved communities. It consists of interconnected issues, including disparities in funding and resources and access to quality education. This type of racism also encompasses school curricula that overlook or diminish diverse perspectives and histories.
At times, systemic racism can manifest in disciplinary policies and actions that unfairly target students from underrepresented communities. These barriers make it difficult for underrepresented students to access the same quality of education as other students.
The History of Systemic Racism in the U.S. Education System
The history of systemic racism in education is a long tale of unequal treatment that dates back hundreds of years. For centuries, white men were using education as a tool to maintain power. However, by the end of the 17th century and throughout the next centuries, in some areas of the country, more and more women were starting to receive an education, but that was often limited to white women. Those in underserved communities that sought out education were met with resistance or received a limited education. Post-reconstruction, Black Americans started to form their own educational institutions, but they had a substantial lack of access to resources. Black children were often educated in dilapidated school structures that were segregated from the schools of white children.
In the decades that followed, the fight against segregation in schools and the need for equality in education was slow and met with resistance. Many Southern U.S. states attempted to maintain segregation through private education, which allowed families to choose which school their children attended and resulted in de facto segregation.
The civil rights movement of the 1960s led to the desegregation of public schools through measures like court-ordered busing that attempted to diversify school districts. Although cases like Brown v. Board of Education were major civil rights victories for Black Americans, implementing the new law was an issue. Even after schools were integrated, inequitable funding, resources and school content continued to harm opportunities for equitable learning experiences.
How Does Systemic Racism Impact Education Disparities?
Systemic racism perpetuates education disparities by creating a cycle of unequal access to opportunities. At its core, the cycle of systemic racism in education causes a severe lack of resources and funding. The shortage of resources degrades the quality of education, which limits future opportunities for students who attend the weakened schools.
Other issues that stem from systemic racism in education, such as biased disciplinary practices, lead to higher rates of suspension for underrepresented students, perpetuating the "school-to-prison pipeline." When schools offer biased curricula that promote a certain narrative, it can impact student identity. These barriers can widen the achievement gap and reinforce generational inequities.
Systemic Racism in Education Statistics
Statistics reveal the prevalence of systemic racism in education in the U.S. A 2020 report released by the United States Government Accountability Office found that Black American, Indigenous and other students from underrepresented communities attend schools more likely to be under-resourced and pose health hazards. The report also estimated that more than half of the U.S.'s public school districts need to update their infrastructure, such as HVAC or plumbing systems. Many of these schools are located in low-income areas. Issues with a school's infrastructure can impair students' long-term health and contribute to respiratory health issues.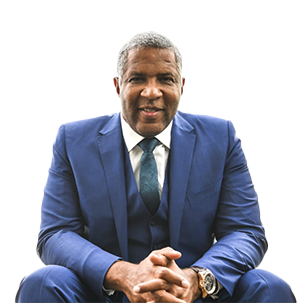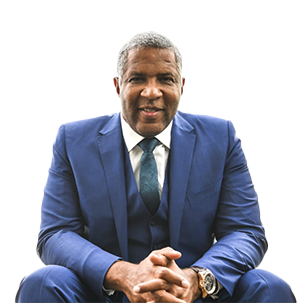 Nine Examples of Systemic Racism in Education
Given how complicated systemic racism in education is, it is helpful to explore different examples. Ahead, we discuss nine examples of systemic racism in education. All of these topics help describe what systemic racism in education means and how it impacts students.
1. Unequal School Funding
School funding is essential to creating a safe and well-rounded educational experience for students. The inequitable school funding in the U.S. system is an issue for many schools that primarily serve underrepresented communities. Since public school funding often comes from property taxes, schools in wealthier neighborhoods are usually funded better than schools in poorer areas.
The Center for American Progress (CAP) found that predominantly nonwhite schools across the U.S. receive $23 billion less annually than majority-white districts. This lack of school funds often means that students from underrepresented communities do not have access to supplies or resources and are forced to learn in hazardous classrooms.
2. Disproportionate Disciplinary Actions
The U.S. Department of Education Office for Civil Rights found that Black, Latino and Native American students face higher rates of disciplinary action than white students. Some of these types of disciplinary actions include suspension or detention and interactions with police officers during contraband sweeps, interrogations or arrests.
3. Racial Bias in Special Education
Racial bias is also prevalent in special education. A study by NYU Steinhardt Professor of Special Education Rachel Fish found that Black and Indigenous students are more likely to receive special education for behavioral disabilities. In comparison, Fish's study found that white students are more likely to be diagnosed with intellectual disabilities. This discrepancy may be due to teachers' bias in diagnosing students.
The study also found that teachers have lower expectations for students from underrepresented communities and believe that academic struggles are normal for those groups of students. Fish's study also revealed that teachers see behavioral struggles for Black students as a decision rather than a disability. These biases often lead to undiagnosed learning disabilities and years of struggles for students without proper accommodations.
4. Limited Access to Advanced Placement and Gifted Programs
Black Americans and students from other underrepresented communities are enrolled in advanced placement (AP) courses at a much lower rate than their white counterparts. A 2020 survey conducted by the Education Trust found that 40% of Black American students expressed interest in pursuing AP classes like science or engineering, but less than 2% of these students enrolled in AP biology, chemistry or physics.
This discrepancy is a byproduct of inequities in the U.S. education system, such as a lack of funding, that can limit resources for teachers and students and lead to fewer offerings for AP courses. In addition, biases from teachers and guidance counselors can leave students from underrepresented communities feeling less supported and less likely to enroll in AP courses.
5. Standardized Testing Bias
Standardized testing has been biased since its inception. Black American, Indigenous and Latino students often face bias in standardized tests from elementary school through college entrance exams. Throughout history, students from underrepresented communities have disproportionately failed state exams, which is often linked to a lack of critical educational resources.
The National Center for Fair and Open Testing (FairTest) found that students from underrepresented communities score lower on college admission tests on average. This limits their ability to access certain scholarships. Researchers have found a correlation between high test scores and high property values, highlighting the inherent bias in standardized tests.
6. Lack of Diverse Representation in Topics
Diversity and factual accuracy within curricula are important to accurately educating students. Unfortunately, not all school curriculums include the diverse range of content needed to reflect all students' backgrounds. Research released by New America in 2021 shows that different races and social groups are significantly underrepresented in school curricula.
When school curricula include accurate representations of different communities, students are more likely to feel included and less alienated. Accuracy and diversity of topics allow students to learn more about the nuances of different races and identities. To benefit all students, ensuring that school curricula is diverse would help create a more inclusive learning environment.
7. Underrepresentation of Teachers and Administrators From Different Communities
Black Americans, Latinos and members of other communities are underrepresented in the U.S. school system. A Brookings Institution study of young teachers found that only 8% were Black American and 9% were Latino. Having a teacher of the same race as a student from their community can benefit the student's educational experience, as it can provide them with someone to trust and in which to relate.
Having so few teachers from underrepresented groups is a disadvantage for students in those groups. Students can better see themselves in their teachers who are from the same groups they are. Furthermore, those teachers can provide better motivation or inspiration for their students' educational pursuits. Additionally, teachers of similar backgrounds or races can help explain cultural differences or contexts more authentically.
8. Limited College Access
Accessing higher education opportunities as a student from an underrepresented community can be difficult because systemic racism is entrenched in federal government agencies. For example, systemic racism in the office of Federal Student Aid causes students from underrepresented backgrounds to often receive less aid than their white peers.
These processes need to be updated and take into account the full financial picture when determining if a student requires aid. Ultimately, the failure to acknowledge the problems within the aid system perpetuates the racial wealth gap.
9. Racial Achievement Gap
Put simply, the racial achievement gap is a way to compare the educational and professional success of one racial group with another. This measurement of racial inequity was created by the National Assessment of Educational Progress (NAEP). Their reports help policymakers and the public understand student trends.
Because of systemic racism in education, Black Americans and other underrepresented communities often lag behind their white counterparts in terms of achievement. According to the Stanford Center for Education Policy Analysis (CEPA), the racial achievement gap is smaller than in the 1970s, but it is still significant and needs to be addressed.
Overall, while the U.S. education system may have made some progress in regard to systemic racism, it still has a long way to go. Teachers, administrators and elected officials must address systemic racism head on to ensure that all schools can access the funds they need to support students equitably. Changing the education system to uplift all students will allow them to excel and gain more opportunities throughout their education and beyond.
To learn more about systemic racism in education, other examples of systemic racism and related topics, follow Robert F. Smith on LinkedIn.