Key Takeaways:
Being educated means having a general comprehension of and ability to apply different knowledge, skills and values in your life.
Education can help you learn skills and get a good job, but it is also an important tool we can use to develop ourselves.
There are many benefits of education for people of all ages, including helping to build financial stability.
It is important to recognize the significant role education plays in our lives. Not only does it help us gain critical knowledge, but it teaches us healthy habits and skills. The benefits gained from education lead to broader social and economic benefits that positively impact society.
Since education plays such a pivotal role in shaping us as individuals and as a society, we all need to understand why it is essential. Ahead, we explain what it means to be educated, why education is important to society and 10 benefits of becoming educated.
What Does it Mean to Be Educated?
In the simplest terms, being educated means having a broad understanding of and ability to apply different knowledge, skills and values in your life. These skills include listening, reading, writing, thinking critically and reviewing facts. Equally important are using creativity, being analytical and articulating and considering alternative viewpoints.
Education helps to set the foundation for us to become respectful and productive members of society.
Why Is Education Important?
Many of us grew up hearing that education is essential to success, but the conversation often stopped there. The importance of education in life extends beyond the need to learn skills to get a decent job. Education is the most vital tool we can use to develop ourselves, our communities and the world.
Education can provide countless benefits for people of all ages. Ahead, we will explain 10 of the most common.
1. Develops Important Skills
One of the most important benefits of education is the development of soft, hard and life skills. Learning these essential skills can help you professionally and personally. For example, learning critical thinking can help you analyze and evaluate information to create solutions to problems. In a practical sense, this skill can help you in the workplace.
2. Helps Us Discover Our Passions
A typical school curriculum is designed to help us gain exposure to different subjects and disciplines. Education can involve practical and hands-on learning opportunities, like activities, internships and school projects. These opportunities allow us to gain direct experience in different areas. They also provide insight into what we are good at and what we like.
Education also commonly provides us with access to resources and an environment for exploration. These types of resources may include libraries, online databases or personal networks.
3. Opens Doors to Career Opportunities
In most cases, the more education you have, the more skills and knowledge you will learn. This can make you a more desirable job candidate and help put you in line for more opportunities. A 2021 study from the U.S. Bureau of Labor Studies shows that the more education a person has, their chances of unemployment decrease.
More opportunities can help boost economic growth and upward mobility, which can reduce poverty.
4. Increases Chances of Financial Stability
Having an education enables you to gain specialized knowledge directly related to employment. Through education, you will learn valuable skills that increase your earning potential. Since income is mostly linked to education, the higher your level of education, the more substantial your salary will likely be. As the doors to career opportunities open, so do opportunities for a higher income.
Education plays a pivotal role in economic growth, development and in stabilizing society. That is because national economic growth requires individual economic growth.
Education develops human capital by teaching individuals how to contribute to the workforce, which enhances their likelihood of getting a good job. More individuals working increases labor force participation and economic output and growth. More people making money and contributing to society creates a stabilizing force that reduces inequality and lifts individuals out of poverty.
Societies that have more people working are more productive and resilient.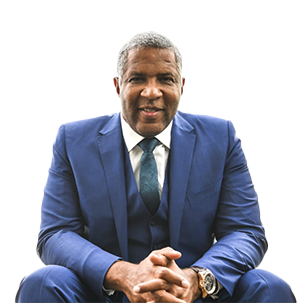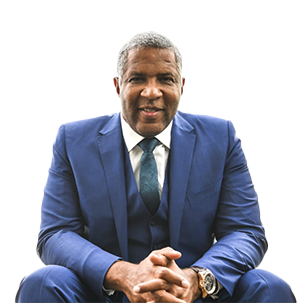 6. Encourages Community Giving
More education will give you more opportunities to give back to the community. One way is financially, but it can also be through lending your time and experience. Increasing your education will allow you to contribute more to the community, as you will have more knowledge to offer.
One of the first lessons we learn as children is the difference between right and wrong. Although this lesson may seem basic, it is a fundamental teaching that helps us understand how to protect ourselves as adults. This education is what sets the foundation for world peace.
Education is critical for us to achieve true equity. If everyone gained access to the same educational opportunities, it would even the playing field for access to career opportunities. Ultimately, this would help to close the gaps in socioeconomic status and wealth.
Education can help you gain critical knowledge, which can make you more confident about sharing your ideas and opinions in personal and professional settings. Self-confidence can breed success, which can help you also become independent. Not only can this help with financial independence, it can help you feel more self-assured about making the best choices for you.
10. Helps Us Stay Healthy
Education can make you wiser about your health choices. Not only can it help you gain knowledge about accurate health beliefs and habits, but it can also teach you skills, such as self-advocacy. For example, you may be less likely to start smoking cigarettes if you are taught about their negative health effects.
11. Provides Advancement Opportunities
Given the rapid rate at which the world and job landscape change, there are many new skills and technological advancements to keep up with. Going back to school to complete a post-secondary education such as a college degree or continuing education program can make you a more competitive job candidate. This can provide you with advancement opportunities.
Robert F. Smith and the Importance of Education
Robert F. Smith, the Founder, Chairman and CEO of Vista Equity Partners, is a staunch advocate for education. His passion for education started at an early age due to his parents, who were educational professionals. Throughout his career, Smith has donated $70 million to his alma maters, Cornell University and Columbia University. His philanthropic investments helped to create funds, scholarships and educational opportunities for students.
Smith also helped inspire Student Freedom Initiative, a program that provides financial, educational and professional support to students at Historically Black Colleges and Universities (HBCUs) and other Minority Serving Institutions (MSIs). The inspiration for the Initiative stems from Smith's 2019 gift to cover the student loan debt of the graduating class of Morehouse College.
Follow Robert F. Smith on LinkedIn to learn more about this and similar topics.