Key Takeaways:
Post-secondary education is an umbrella term that can be used to describe any further education you pursue post your high school graduation or GED completion.
There are a variety of different types of post-secondary education, including college, vocational schools, continuing education programs and life skills programs.
Completing a post-secondary education can prepare you for your dream career or progress in your current role.
Suppose you are a senior in high school about to graduate, or you have graduated and are thinking about heading back to school. In that case, you may have heard the term "post-secondary education." As the name implies, a post-secondary education encompasses any further education you pursue after high school graduation or GED completion (secondary education).
If you want to learn more, read ahead to understand the different types of post-secondary education, the difference between secondary and post-secondary schools and why people choose different paths following high school or their GED completion.
What Does Post-Secondary Education Mean?
When people consider secondary vs. post-secondary education, most people think of high school vs. college. But, a great way to understand what post-secondary education means is to consider it an umbrella term to describe any education you complete after high school or completion of your GED, which are forms of secondary education. A post-secondary, or tertiary education, is not limited to college pursuits. In fact, post-secondary education consists of many types of education.
While colleges and universities may be some of the most popular types of post-secondary education institutions, there are also vocational schools, technical schools, continuing education and life skills programs. These educational pursuits can prepare you for your desired career or help you reach the next level in your career.
Types of Post-Secondary Education
From colleges and universities to life skills programs and vocational and technical schools, the options for post-secondary education are expansive. Here are some of the most common.
Two- and Four-Year Colleges and Universities
Colleges and universities are popular education options for many Americans. According to the Education Data Initiative, more than 20 million people enrolled in undergraduate and graduate programs in 2022. Most college and university programs are two or four years long, but several also offer both undergraduate and graduate programs.
Two- and four-year college and university programs offer different experiences. Four-year programs typically focus on general education and theoretical courses. Alternatively, two-year programs usually offer more hands-on instruction in core classes, giving students work opportunities where they can apply their knowledge.
Two-year colleges also sometimes have fewer students compared to four-year programs, offering smaller class sizes. In terms of cost, two-year colleges tend to be more affordable than four-year colleges since students spend half the time at the institution. Both four- and two-year colleges are great options for students who want to continue their education.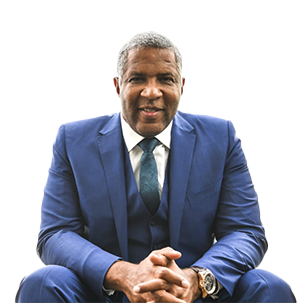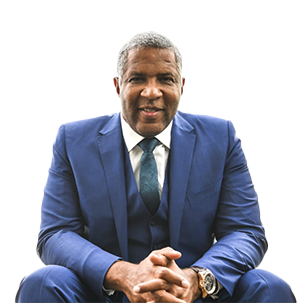 Another option for post-secondary education is vocational schools. Both trade and technical schools fall under this category. These types of institutions provide skills-based training for careers that are more physical in nature.
Examples of careers you can pursue at vocational schools include:
Food and beverage management
Hair and beauty
Fashion design
Electrician
Plumbing
Carpentry
Paralegal studies
HVAC (heating, ventilation and air conditioning)
Commercial aviation
Hospitality
Daycare management
Massage therapy
Travel agent
Nursing and caregiving
These professions need tactical, hands-on training not commonly offered in a university classroom. Vocational schools are often considered a practical option because they provide hands-on experience that prepares students for a specific job.
Technical schools fall under the broader umbrella of vocational schools. These schools give associate degrees and other certifications for technical job fields. After attending a technical school, you may need to participate in a training or apprentice program before you become a full-time employee.
Another type of vocational school is a trade school. These schools offer training for professions that require many hours of on-the-job experience to enter the field. These schools prepare students to be auto mechanics, electricians, carpenters and medical assistants, just to name a few.
Continuing Education Programs
Continuing education programs are made up of various courses a person can take. These programs can consist of seminars, one-time classes, online courses or full degrees. People seek out these types of programs for a variety of different reasons. One reason may be that your organization requires associates in your role to take a class to advance. Or, you may be a teacher or medical professional that is required to complete these types of courses. On a smaller scale, you may complete this type of course or certificate simply to gain a new skill.
Continuing education programs can help you advance in your career path, or they can help you transition into a new field. These programs are great for increasing personal development and building your resume.
Life skills programs give opportunities to people who may not be able to attend colleges, universities or vocational schools. These programs focus on helping students advance or learn new skills in order for them to live an independent life. These consist of but are not limited to managing a household, traveling, socializing or bookkeeping. These programs are often geared toward people with disabilities who may be unable to attend college and live independent lives.
Post-secondary education includes a variety of options. Commonly, people think of four-year college as the only post-secondary education option and the next step after high school or GED completion. However, college is only one of the options; many different kinds of post-secondary education can train a student for their desired career path. It is important for people of all ages interested in pursuing more education to know about all the possibilities available to them.
To learn more about the importance of post-secondary education and other essential topics, follow philanthropist and entrepreneur Robert F. Smith on LinkedIn.