The life of an entrepreneur is not always easy, but it can be extremely rewarding when your business is successful. That is why many Americans pursue their entrepreneurial dreams each year. According to Zippia, there are more than 98,183 entrepreneurs in the U.S. as of 2021.
Entrepreneurs open their own stores, launch startups and create innovative products to help solve problems in different industries and society at large. Ahead, we discuss what entrepreneurship is and why it is important. We will also break down the different types of entrepreneurship.
Definition of Entrepreneurship
So, what does entrepreneurship mean? The generic definition is that entrepreneurship is the process of starting and running a new business while taking on financial risk with the intention of earning a profit.
However, generally, entrepreneurship requires a much broader definition. Entrepreneurship is not just starting a new business. It encompasses sparking innovation in existing businesses, solving social issues and creating new technologies. Each of these different characteristics of entrepreneurship stem from a desire to fill gaps in current products and services.
Why Is Entrepreneurship Important?
Innovation helps economies thrive and prosper. A lot of innovation stems from forward-thinking entrepreneurs who possess the grit, skills and dedication necessary to make their vision come to fruition. Oftentimes, the businesses or products that entrepreneurs develop bring new ideas and solutions to critical problems. Additionally, entrepreneurs can help build wealth, transform society and create new markets. Without entrepreneurship, the world would lack the innovation necessary to propel society forward.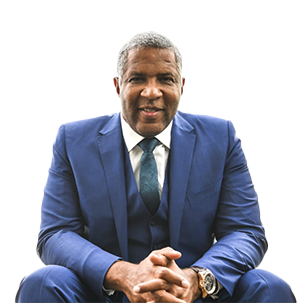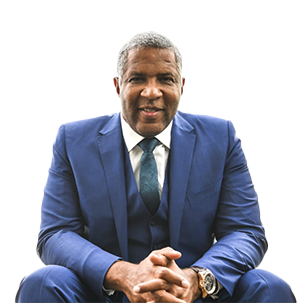 Types of Entrepreneurship
Entrepreneurship materializes in several types, ranging from small brick-and-mortar storefronts and nonprofits to technological innovations and big businesses. Different types of entrepreneurship are outlined below.
A social entrepreneur is focused on making the world a better place in addition to their goal of turning a profit. Social entrepreneurs strive to fix the world's social issues, such as economic disparity and hunger. An example of social entrepreneurship is using some of the proceeds of the business to donate goods or services to those in need. For example, an organization may sell wheelchairs and then also donate some to people who cannot afford them. Many social entrepreneurs typically get their start by working at nonprofit organizations.
Innovative Entrepreneurship
An innovative entrepreneur creates products or services missing from a specific market. For example, in the entertainment space, companies that sold DVDs were surpassed by streaming services like Netflix. The creators of streaming services saw a gap in the market and made it easier for people to consume content. Innovative entrepreneurship often helps to improve our futures and makes tasks that were previously challenging more accessible and simple.
Big Business Entrepreneurship
As companies evolve, they update their strategies accordingly. These ideas commonly stem from big business entrepreneurs. These types of entrepreneurs are commonly in senior leadership positions, but they can come from any level in an organization.
Big business entrepreneurs create new and exciting ideas to stay on the cusp of their industry. HBO's new iteration of its streaming platform, MAX, is an example of this type of entrepreneurship.
Small Business Entrepreneurship
Small business entrepreneurship entails opening a self-owned and operated business. Small business entrepreneurs do not intend to franchise or turn their business into a large conglomerate. Examples of this type of entrepreneurship include local grocery stores, hair salons or jewelry makers selling products online. To be successful, small business entrepreneurs must be well versed in all aspects of their businesses, from product development to finance.
How To Become an Entrepreneur
If you are interested in becoming an entrepreneur, it is important to develop your mindset. Not everyone is born with an instinct for entrepreneurship, but the skills can be learned. You can certainly find plenty of literature with a concrete list of steps necessary to become a successful entrepreneur. But it is essential to think of the steps as guidelines rather than boxes to check.
Each entrepreneur's journey is unique to their goals and skills. If you embark on this path, you may not take some steps in "order," or you may skip some steps altogether. That said, below are a few steps to consider as you get started.
Consider your current skill set and research areas for improvement.
Build your current network.
Brainstorm potential startup or product ideas.
Research gaps in different markets.
Think about how you can make something better or less expensive than the competition.
Robert F. Smith's Entrepreneurial Journey
Robert F. Smith, Founder, Chairman and CEO of Vista Equity Partners (Vista), started his entrepreneurial journey at a young age. Smith worked as an engineer at notable companies, including Goodyear Tire and Rubber and Kraft General Foods. Eight years into his career, Smith graduated from Columbia Business School with his MBA. Post graduation, Smith joined Goldman Sachs, combining his passion for technology and investment banking.
In 2000, Smith took his entrepreneurial skills to the next level when he launched Vista. The firm solely invests in enterprise software, data and technology-enabled businesses.
Over the course of his career, Smith has worked to create opportunities for future entrepreneurs. One of the most notable ways he has done this is by donating a collective $60 million to his alma maters, Columbia University and Cornell University. These funds were used for a number of projects, including the expansion of two state-of-the-art buildings and the creation of several scholarship funds and educational programs.
To learn more about this topic and others, follow Smith on LinkedIn.