Success takes effort, but sometimes, it is hard to know what steps to take to achieve it. For those seeking guidance in what steps to take for success, both professionally and personally, mentorship may be a good option.
Mentorship can be a catalyst for personal and professional development. Through this type of relationship, a mentor imparts their knowledge and guidance to a mentee to help them grow. Below, we discuss what mentorship is, why this relationship is important and the benefits it bestows on mentors and mentees.
The Definition of Mentorship
Mentorship is a collaborative relationship between an experienced individual, a mentor, and a less experienced person, a mentee. It is a powerful relationship that nurtures the talents of both participants. For the mentor, it is a meaningful opportunity to teach and grow their expertise in leadership. For the mentee, it is an opportunity to learn skills they need to advance in a chosen career. Mentorship is valuable for both mentees and mentors because they both learn from the experience and grow as professionals.
This relationship typically involves ongoing support, guidance and encouragement. Because mentors and mentees connect regularly to discuss progress, the relationship can progress into a strong bond. Oftentimes, mentors and mentees develop deep levels of trust, respect and mutual understanding for each other. Many mentors are role models to their mentees, with the mentor's behavior and actions serving as an example for the mentee to follow.
Mentors are experienced professionals who become a coach for their mentees. They play a crucial role in guiding and supporting mentees through their professional and personal development journey. Using their own insights, wisdom and advice, mentors assist mentees in setting goals, developing action plans and overcoming obstacles. Mentors help mentees build essential skills like communication, problem-solving, decision-making and leadership. In addition to experience, a mentor must have empathy, the ability to provide constructive feedback and a sense of self-awareness to build trust with their mentee.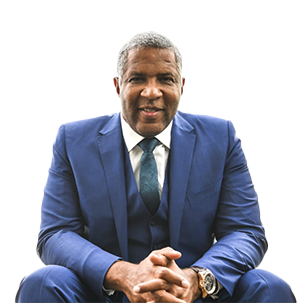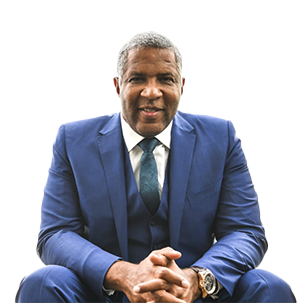 Why Is Mentorship Important?
Mentoring relationships are important because they can provide a nurturing environment where both parties can learn, expand their networks and become better professionals. By understanding the benefits of mentorship, individuals can better grasp if they would like to become a mentor or seek a mentor for their own progress. Below are some of the benefits that this type of relationship offers both mentors and mentees.
Benefits of Being a Mentor
Being a mentor offers a variety of benefits. Mentoring allows people to make a positive difference in someone's life by imparting their knowledge, wisdom and expertise. It can be a profoundly fulfilling experience to share the wealth of knowledge with a less experienced professional. Being a mentor can enhance a person's skills and knowledge, as it often requires reflection and a deep understanding of their own expertise. Mentorship also fosters personal and professional growth for mentors, helps to cultivate their leadership skills and strengthens their interpersonal communication.
Benefits of Being a Mentee
Becoming a mentee can also offer an array of benefits. Through these types of relationships, mentees gain access to new insights and knowledge from their mentors. This can enable and empower them to accelerate their learning and development. Receiving constructive and personalized guidance and feedback from their mentors helps mentees refine their professional skills and gain advancement opportunities.
Robert F. Smith's Work to Create Mentorship Opportunities
Robert F. Smith, the Founder, Chairman and CEO of Vista Equity Partners, understands the importance of mentorship and has worked to help expand opportunities for others. Under Smith's leadership as the founding director and President of Fund II Foundation, the organization established internXL. As a paid internship program, internXL matches underrepresented STEM and business students with opportunities at companies that fit their interests. The goal is to provide students with career, networking and mentorship opportunities to help them grow and succeed.
To learn more about this topic, follow Robert F. Smith on LinkedIn.