In 2000, a study conducted by the National Telecommunications and Information Administration (NTIA) found a divide in computer usage and internet access between individuals with the highest and least amounts of education in the United States. More than twenty years later, a 2021 Federal Communications Commission study revealed that 14.5 million Americans do not have access to secure broadband internet. In fact, peer-reviewed studies across the public and private sectors repeatedly show an unequal distribution of computer and broadband access across marginalized communities. This access gap is known as the digital divide.
In practice, the digital divide keeps people across income, racial and geographic groups from earning equal access to education, healthcare and jobs, which is perpetuating the existing inequities between rich and poor communities. So, how do we bridge the digital divide? This article will outline the challenges and provide some solutions to do just that so every person can have access to critical technologies and the opportunity to reach their potential and thrive.
What Are the Challenges and Barriers for Bridging the Digital Divide?
The digital divide prevents those from different socioeconomic backgrounds from acquiring essential information and communications technologies. That is why it is essential for quality and affordable broadband networks to be made available in disadvantaged communities. To successfully bridge the digital divide, society must overcome an array of social inequities that impact everyday people's lives. Some of the inequities within and exacerbated by the digital divide include:
Education: Technological disparities in the U.S.'s public education system are the result of unevenly distributed digital resources across communities. For instance, low-income communities in Washington, D.C. have a higher proportion of residents without internet access and subscriptions than in the city's wealthier areas.

This difference in internet access hinders students from achieving academic success in increasingly virtual learning environments. For example, the shortage of high-speed internet in some communities prevents low-income students from completing online class assignments and gaining full access to educational opportunities.

Socioeconomic level: Income inequality between rich and poor households has a significant impact on the digital divide in the U.S. In 2021, the Pew Research Center published a study that found 24% of adults who made below $30,000 a year did not have a smartphone, compared with 63% of adults earning $100,000 or more. Overall, individuals who live in affluent communities have better access to high-quality digital tools.
Race: Systemic racism and bias play a big role in perpetuating the digital divide. Data compiled by the Joint Center for Political and Economic Studies revealed that 22% of Black homes do not have internet access. Additionally, the National League of Cities also found that only 65% of Hispanic people have access to broadband internet compared with 80% of white people. The inability of some minority families to afford broadband and other technological tools exacerbates digital illiteracy among underrepresented communities who live in underprivileged households.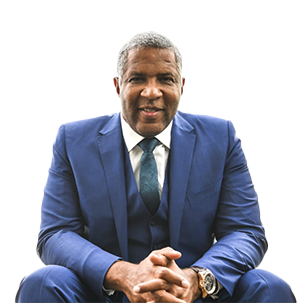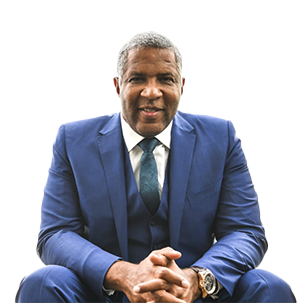 Why Is Bridging the Digital Divide Important?
The United Nations International Children's Emergency Fund (UNICEF) found that 1.3 billion students worldwide don't have access to a stable internet connection or online learning tools at home. Even more, the United States Department of Education published a data set in 2020 that showed 9.4 million students between the ages of 3 and eighteen live in homes that lack internet access. The growing digital divide excludes certain populations from experiencing and participating in the prosperity brought by technological innovation. To reduce disparities and provide equal access for all individuals to succeed in school, work and society at large, it is critical for society to bridge the digital divide.
How to Bridge the Digital Divide
Bridging the digital divide will require collective action from political, educational leaders and society. As the United Nations has suggested, governments around the world should work together to reduce the cost of internet services and tech gadgets. Moreover, private corporations can help reduce the digital divide by partnering with schools to provide technological access for both teachers and students who reside in underserved communities. An example of an effective initiative to bridge the digital divide is the Bill & Melinda Gates Foundation's partnership with public libraries to supply internet connectivity to more 11,000 public libraries in low-income U.S. and Canadian communities.
Even more, improving digital literacy programs in schools and across society will better equip children and adults with the knowledge they need to combat digital misinformation on social media sites and via cyberattacks. Public- private partnerships can use "digital inclusion funds" to teach residents in low-income communities about using the internet and computer tools safely and effectively.
Lastly, communities can also work to close the digital divide by working with digital navigators. According to the Patterson Foundation, digital navigators are individuals who provide assistance to low-income communities that need dependable technology and digital literacy training.
Robert F. Smith's Work to Bridge the Digital Divide
Robert F. Smith, the Founder, Chairman and CEO of Vista Equity Partners (Vista), is committed to bridging the digital divide by creating equitable and inclusive opportunities for Black communities. As a participant and proponent of The 2% Solution, Smith has encouraged companies to invest 2% of their net profits into communities that have been systematically held back by the racial wealth gap.
Delivering broadband internet and digital services to minority communities is integral to The 2% Solution's mission to promote equity and generate economic prosperity across racial groups. Furthermore, by investing in Black communities, business leaders and companies have the ability to help build generational wealth and increase access to critical digital resources.
As the founding director and President of Fund II Foundation, Smith has also worked to sustain America's values of entrepreneurship and social empowerment across communities and digital environments. In particular, Fund II Foundation aims to bridge the digital divide by opening pathways for technology training in vulnerable youth and veteran neighborhoods. Additionally, Fund II Foundation advances thought leadership by developing policies and frameworks that strengthen America's position in the tech revolution.
Learn more about this topic and other causes that Smith is passionate about by following him on LinkedIn.