Key Takeaways:
The digital divide in education is the gap between those who have and those who lack equitable access to technology and internet access to support learning.
This divide stems from several factors, such as a lack of digital literacy, outmoded infrastructure and low income levels.
Some strategies that can help lessen the digital divide are infrastructure improvements, inclusivity, institutional involvement and digital proficiency education.
Consider this fact: In 2022, 24 million Americans did not have access to high-speed internet. This data did not even account for the digital equity divide that blocks internet access for many of those people.
The digital divide is the gap between those who have access to technology, the internet and digital resources, digital literacy skills and those who do not. It has been a contentious topic for several decades. One of the greatest examples of an impact caused by the divide has been on education, especially for students who lack adequate internet access and the resources that access provides students.
Although there is ample data to showcase this disparity, many people lack an understanding of the divide and its widespread negative repercussions. Ahead, we will look further at the digital divide in education, its causes and its impact. We will also explore solutions for bridging the digital divide in education.
What Is the Digital Divide In Education?
The digital divide in education is the inequitable access to critical technology and digital resources among students, teachers and schools to support learning.
According to data published by New America, the number of families with internet access and a computer has increased. However, the data also shows that one in seven students from households with a collective income of $75,000 or less annually still lack sufficient broadband access.
The same study revealed that during the height of remote learning, Black and Latino families experienced the biggest digital challenges. Usually, this lack of access also reflects the socio-economic status or location of a community that exacerbates existing inequities in learning opportunities.
The unprecedented times of expedited digital learning exacerbated the disparities in internet access, especially in education systems. Many schools implemented a digital learning format, which limited the participation of students who lacked access to the internet or electronic devices. This disparity had, and continues to have, a profound impact on the academic achievement of students, which could hinder their future opportunities.
Causes of the Digital Divide in Education
The digital divide in education often mirrors socioeconomic inequities in the U.S., which disproportionately impacts rural, low-income and other marginalized communities. As a result, the causes of the digital divide in education are similar to the sources of other inequities in the U.S. The digital divide is really the result of several factors, including a lack of literacy/digital literacy, geographical restrictions, infrastructure and low income levels.
Cost is one of the biggest driving factors preventing students from accessing the broadband access and technology they need. A study conducted by Common Sense Media and the Boston Consulting Group found that about 60% of K–12 students, almost nine million students, cannot afford digital access. Additionally, the 2021 study revealed that almost 12 million K-12 students had no or insufficient access to the internet because of bad broadband mapping and a lack of proper infrastructure.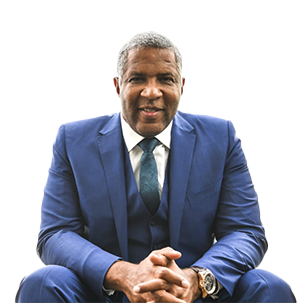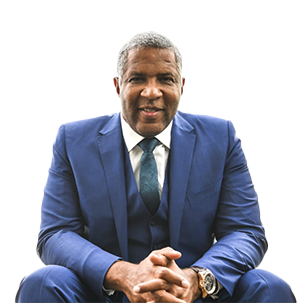 Impact of the Digital Divide in Education
From the way teachers develop their school lessons to the way students learn and complete assignments, technology is playing an increasingly prominent role in the U.S. education system. Given its significance, the differences between students who have access to technology and a reliable internet connection and those who do not are becoming more apparent. These differences can impact many aspects of a student's life, including their ability to graduate and build wealth in the future.
Insufficient access to high-quality technology and an internet connection leads to an inefficient learning process and lower academic scores. For example, data published by the National Center for Education Statistics' 2019 National Assessment of Educational Progress (NAEP) showed that eighth graders in Massachusetts had the highest math scores. States with students that scored highest also had the greatest percentage of eighth graders with access to the internet and a computer. The data also revealed that the eighth graders in Massachusetts without access to the internet or a computer are more than three years worth of learning behind their classmates with access.
Bridging the Digital Divide in Education
The digital divide is a complex problem. Bridging the divide requires a multi-faceted approach that brings together communities, organizations, individuals and government entities to provide the necessary tools, resources and ideas. Some topline strategies that can be implemented involve infrastructure improvements, inclusivity initiatives, institutional involvement and digital proficiency education.
Increasing and improving technological infrastructure is an important way to decrease the digital divide. Having quality infrastructure is critical because it provides communities with the necessary physical and technological foundations they need to provide residents with access to the internet. When infrastructure is expanded, students can gain access to digital resources.
For example, expanding broadband access in rural regions can be done through federal initiatives that create sustainable solutions through grants and other federal programs. Private sector initiatives can also help improve the infrastructure around broadband access.
Improving inclusivity is another crucial component of closing the digital divide in education. A critical way to boost inclusivity is by creating or amending government policies to prioritize digital access for marginalized groups. This can be done through federal funding that helps to advance equitable solutions.
Institutions, including government institutions, educational institutions and nonprofit organizations, play an important role in closing the digital divide. In 2022, 82% of Historically Black Colleges and Universities (HBCUs) were located in broadband deserts. To address this, the Founder, Chairman and CEO of Vista Equity Partners, Robert F. Smith, partnered with Cisco through Student Freedom Initiative to advance digital infrastructure and cybersecurity systems at HBCUs. Through the partnership, Cisco donated $150 million to Student Freedom Initiative, helping students who attend HBCUs and other Minority Serving Institutions (MSIs) improve their broadband connectivity.
Improving digital proficiency, or digital literacy, is another way we can decrease the digital divide in education. Students and individuals who have access to the internet are able to maximize their digital capabilities and use those skills in all facets of life. By improving digital proficiency, we can increase the number of people who can efficiently use technology.
Follow Robert F. Smith on LinkedIn to learn more about the digital divide and similar topics.