The digital divide is the unequal distribution of access to information and communication technologies (ICT), such as computers, cell phones, internet access and more. Specifically, the digital divide refers to the gap between people who have access to technology — including the skills to use technological tools effectively — and those who do not.
In the 21st century, ICT powers and operates almost every aspect of the economy, from interpersonal communication to commercial transactions. Such a divide in access presents critical challenges for society, including income and wealth inequities.
Examples of the Digital Divide
The digital divide exists globally and has impacted people of different ages, races, genders, education level and economic standing. As a result, the divide has exacerbated existing inequities, which makes it more difficult for disadvantaged groups to improve their circumstances.
For example, a lack of access to ICTs can limit students' access to education, hurt people's ability to get quality healthcare, present barriers to those seeking job opportunities and prevent people from accessing information that can help with economic advancement. Some common types of the digital divide include:
Infrastructure divide: The lack of modern infrastructures in different regions plays a big part in the digital divide. For example, rural communities often lack access to high-speed internet and other telecommunications services in their towns and communities. Communities that lack the proper infrastructure to support broadband and other ICT needs are unable to take advantage of modern economic opportunities.
Wealth and income divide: Like the infrastructure of different regions, wealth and income play determinative roles in people's access to ICT. To be specific, 44% of adults in households that make less than $30,000 a year lack access to broadband, according to a 2019 study from the Pew Research Center. Another Pew study from 2015 also found that 35% of low-income households with children in school lacked access to broadband.
Racial divide: The racial digital divide gives name to the ICT access divide between white people and people of color. Namely, while 8 in 10 white households reported owning a laptop or desktop computer, only 69% of Black adults and 67% of Hispanic adults reported the same, according to a 2021 Pew study.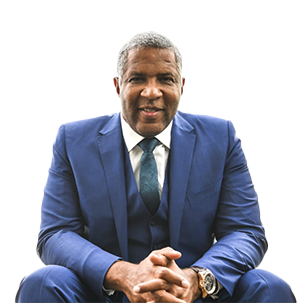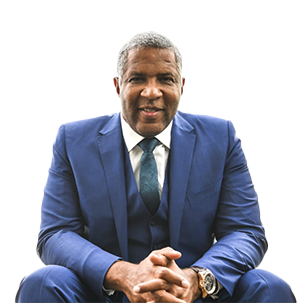 Consequences of the Digital Divide
The digital divide leads to great consequences for society, particularly for disadvantaged groups.
Lack of access to information: People who lack access to ICT are not able to access information as easily as those with access to these critical technological tools. As a result, those without ICT have less ability to benefit from resources that can help them stay informed about news and current events, access educational materials to advance their learning and stay connected with friends, colleagues and society more broadly.
Educational inequities: Students without computers or the ability to connect to high-speed internet struggle to access the tools that are necessary to succeed in their education, such as online videos or modules, or remote learning opportunities more generally. This digital divide perpetuates educational inequities, limiting opportunities for students from low socioeconomic backgrounds, rural communities and all under-resourced locations.
Limited employment opportunities: Many job postings and employment opportunities are advertised online, a trend that has only increased with the growing popularity of digital-only professional networks, such as LinkedIn and Fishbowl. People who lack reliable access to the internet and technology are disadvantaged in the job search, application and hiring processes for many positions, further widening society's economic inequities.
Economic obstacles: To that end, the digital divide can worsen already existing social and economic inequities. People and organizations who lack access to technology and the internet may struggle to compete in the modern economy as institutions and processes become more and more digitized. For example, businesses that don't have access to steady WiFi are disadvantaged both in managing their companies and keeping up with competitors in an increasingly digital marketplace.
Social isolation: Social media and other online communication tools have become powerful means of connecting with others, including friends, family and colleagues. Without access to ICT, many people are unable to stay connected with loved ones or communities outside of their immediate area.
Robert F. Smith and the Digital Divide
Founder, Chairman and CEO of Vista Equity Partners (Vista) Robert F. Smith is a strong advocate for ending the digital divide. To help fix this issue, Smith has worked to provide more resources to underserved students and communities. In 2021, networking giant Cisco donated $150 million to Student Freedom Initiative, a nonprofit organization established to help students attending Minority Serving Institutions (MSIs).
Under Smith's guidance as the Chairman of the Initiative, the funds were used to advance the technology infrastructure and cybersecurity systems at MSIs across the U.S.
Additionally, the Initiative has partnered with the South Carolina Department of Public Utilities (DPU) and Connect Humanity to improve broadband access to the community of Orangeburg, South Carolina. Not only will this partnership provide residents with affordable internet access, it will also give Historically Black Colleges and Universities (HBCUs) Claflin University and South Carolina State the ability to provide its students with stable high-speed internet.
To learn more about this issue and others, check out Smith's LinkedIn.