Key Takeaways:
Climate gentrification refers to the displacement of low-income residents from their homes because of an increase in the cost of living, given the area's climate resilience.
Two core examples of climate gentrification include moving to an area with a higher elevation and moving to a new location that is less impacted by natural disasters.
Climate gentrification has impacted areas across the U.S., including Miami, FL; New York City, NY; and Charleston, SC.
It is a longstanding pattern; middle- or high-income individuals move into a historically low-income area to utilize the advantages it can provide or revitalize it. As a result, property values and the local cost of living skyrocket, leaving many of the neighborhood's original inhabitants displaced. This cycle is known as gentrification. In recent years, a new form of gentrification known as climate gentrification, or environmental gentrification, has emerged.
Climate gentrification stems from the growing threat of climate change. The increasing vulnerability of areas across the U.S. and the world has sparked displacement. Below, we discuss climate gentrification in more depth and provide examples of its impact.
What Is Climate Gentrification?
The term "climate gentrification" was created in 2018 by Harvard researchers Jesse Keenan, Thomas Hill and Anurag Gumber during a study they conducted about elevation levels in Miami, FL. Climate gentrification is a growing phenomenon where low-income areas become more valuable based on their ability to handle the effects of natural disasters stemming from climate change. Some of these natural disasters include flooding, hurricanes, tornadoes, wildfires, tsunamis, landslides, blizzards and heat waves.
Similar to gentrification, climate gentrification has (and will continue to) negatively impact low-income residents because of rising rents and cost of living.
Climate Gentrification Examples
To better understand how climate gentrification is creating and reinforcing housing inequities, it is important to learn about different examples. Ahead, we explore two key examples of climate gentrification.
A prime example of climate gentrification is the movement of individuals or businesses from lower to higher elevations. In other words, studies have shown that residents impacted by flooding and rising sea levels have spurred a mass exodus. To find relief, these residents, who are typically middle- or high-income earners who once desired the more expensive and prime beachfront properties, move inland or uphill. This has caused formerly low-income areas at higher elevations to become more popular locations for higher-income people. As a result, financial strain increases for the original residents of these areas, which can lead to their displacement.
Moving to a New Location Less Impacted by Natural Disaster
Another common example of climate gentrification is the migration of people from climate-risky areas, whether the areas are impacted by heat waves, blizzards or wildfires, to another neighborhood or state that is safer. Similar to residents that move from coastal communities more uphill, the influx of residents to climate-safe areas strains lower-income residents who already live there.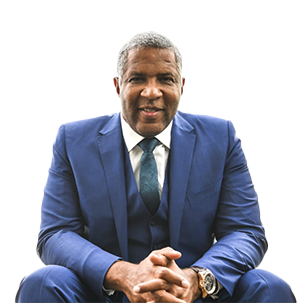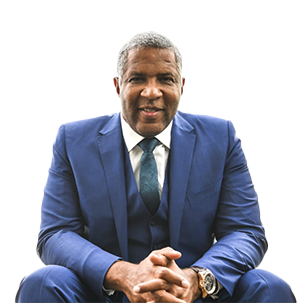 Five Cities Impacted by Climate Gentrification
Climate gentrification has impacted cities across the U.S., but five stand out: Miami, FL; New York City, NY; New Orleans, LA; San Francisco, CA; and Charleston, SC.
Because of its location and rising sea levels, many areas in Florida are more prone to flooding and other natural disasters, such as hurricanes. As a result, many middle- and high-income families are moving inland. This migration has prompted developers to seek business opportunities in low-income neighborhoods farther inland to meet demand. These new developments have caused rents to rise and the cost of living to skyrocket.
A 2022 study published by ScienceDirect shows that Miami, FL, has become particularly troubled by climate change, which has caused many of its former residents to move to areas, such as Little River. Little River is a less affluent neighborhood near Miami Shores that is less prone to flooding. With a lower threat of flooding, Little River has been quickly gentrifying, with an increasing rate of evictions because of rising property values.
The threat of rising sea levels is not limited to the shores of Florida; it is also a growing concern for residents in New York City. Scientists believe that rising sea levels will result in more flooding caused by intense rain, high tides and hurricanes. According to the NYC Panel on Climate Change, New York City sea levels will increase anywhere between eight inches to 30 inches by 2050. By the end of the century, that number is expected to double.
Rebuild by Design estimates that almost 1.3 million New Yorkers live in or near areas at risk of flooding. A prime example of the devastating impact of rising sea levels occurred in 2012 when Hurricane Sandy hit the five boroughs. One of the areas that were hit hardest was Red Hook, a formerly working-class community in Brooklyn. However, instead of prompting residents to move away, Hurricane Sandy sparked gentrification in the area as it recovered. In fact, the area attracted developers who could afford to pay for rebuilding and costly flood insurance rates. As a result, more middle- and high-income residents have moved into the area, which has caused the local cost of living to rise.
Louisiana is at the forefront of climate change impacts. While its residents may be familiar with extreme weather events, such as hurricanes, tornadoes and flooding, the intensity of these events is exacerbated by climate change. As a result, areas throughout the state have become a hotbed for climate gentrification. For example, Hurricane Katrina displaced many residents of New Orleans, LA, and its surrounding areas. In the aftermath of the storm, higher-elevation neighborhoods that Black Americans previously inhabited shifted into majority-white, more affluent communities.
The 2019 census data reveals that Black American populations in New Orleans neighborhoods with higher elevation have declined by more than a third over the last 19 years. Ultimately, this has caused many residents to become displaced, which has increased societal inequities.
Another city impacted by climate gentrification is San Francisco, CA. In recent years, climate change has caused prolonged droughts, habitat loss and rising sea levels in the San Francisco Bay and Delta. To combat these issues, the city has been making investments in green infrastructure. In turn, this has sparked gentrification in low-income areas throughout the city.
Some examples of investments in green infrastructure are sustainable public transportation, fire prevention and energy-efficient building upgrades. However, these upgrades have caused residents of low-income communities to become displaced because of rising property values and rents.
South Carolina, like many coastal states throughout the U.S., is becoming increasingly flood-prone because of rising sea levels. Studies show that Charleston, SC, saw between 10 and 25 floods annually through the 1990s. In 2019, South Carolina experienced 89 floods, with 69 in 2020.
One of the most flood-prone areas is the East Coast, an area that has become primarily inhabited by Black Americans. Advocates say that while the city is making efforts to mitigate flooding, its actions will not work as a permanent solution.
The Impacts of Climate Gentrification
Climate gentrification is happening in cities across the U.S. Because of natural disasters like flooding, wildfires or other extreme weather events, climate gentrification has impacted low-income, often underrepresented, communities, causing them to be left behind. To ensure all residents are protected from the effects of climate change, cities must support all their communities.
Follow Robert F. Smith on LinkedIn to learn more about climate gentrification and other topics.