Key Takeaways:
Education reform is an ongoing process to improve education by changing how the school or school system works.
The education reform movement in the U.S. took off during the 1800s.
Education reform is important because it helps ensure that education standards continually evolve for the better.
Education reform in the U.S. refers to efforts to improve the education system. States across the U.S. continually refine their requirements for education to ensure academic success. This approach to education is the result of the long-standing education reform movement that is alive and well today.
Below, we dig deep into what educational reform is and the history of the education reform movement. We will also discuss the current state of education reform in the U.S. and why education reform is essential.
What Is Education Reform?
Education reform is an ongoing process to improve education by changing how the school or school system works. These changes, which typically happen through collaboration with various stakeholders, can include teaching methodologies or administrative practices. The goal of education reform is to create a quality education system that accommodates the needs of all students and meets the demands of an ever-changing society. More recently, education reformers have called for specific improvements, such as more funding, better teacher training, desegregation and smaller class sizes.
One notable example of education reform is former U.S. President George W. Bush's "No Child Left Behind" program. The program, which was a new iteration of the Elementary and Secondary Education Act of 1965, was introduced to make the U.S. education system more competitive. More specifically, the program aimed to make sure that schools work to boost the academic success of all students, especially those in special education and students from underrepresented communities. States were not mandated to implement these new requirements but risked losing federal funding if they did not.
Another example is former U.S. President Barack Obama's "Race to the Top" initiative. The program continued to place an emphasis on testing but also offered incentives to states that were willing to implement changes in schools.
History of the Education Reform Movement
Education has been an integral aspect of the U.S.'s history. In the 17th century, prior to U.S. independence, New England Puritans insisted that each town create a school paid for by middle- and upper-class families. By the 18th century, Thomas Jefferson started promoting the idea that a democratic society needs educated residents. Some of the earliest education reformers used these ideas to create the foundation for the modern public education system. States in the north established some of the first tax-supported, tuition-free public schools.
The modern history of the education reform movement in the U.S. can be traced back to the 1800s, when increased demand for a skilled workforce sparked a need for basic education. With time, the progressive education movement evolved to focus more on a child-centered approach. This new approach emphasized the need for diversity and the development of critical, socially engaged intelligence. During the Civil Rights Movement, education reform evolved further to bring attention to the need for equal education. One of the most pivotal aspects of the movement was Brown v. Board of Education of Topeka, a landmark Supreme Court case. In May 1954, the Supreme Court justices unanimously ruled that "separate-but-equal" (racial segregation) was unconstitutional.
In the last few decades, education reform placed more emphasis on the importance of standardized education. Since the education reform movement's inception, it has shifted and split into different groups to accommodate society's changing demands and challenges.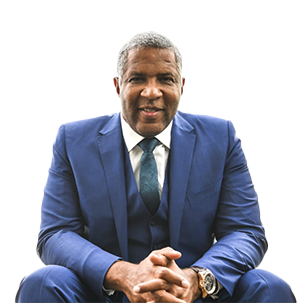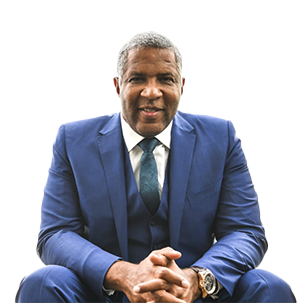 The State of Education Reform in the U.S.
In recent years, education reform has been at the center of many debates. Opponents of recent reform measures say that initiatives spearheaded by leaders like former Presidents Bush and Obama did not lead to any marked improvement in educational outcomes. In particular, critics argue that things like the Common Core State Standards narrowed student curriculums. They maintain that these standards diminished art, music and social studies programs in schools nationwide.
Since 2016, education reform has focused on school choice and decreasing funding for public education. Currently, the education reform movement is centered around heated debates regarding content censorship in education in certain states and achievement gaps in education.
Why Is Education Reform Important?
Education reform in the U.S. is important because a healthy education system is crucial to progress. Education helps society thrive and improves social mobility, economic growth and overall metrics of equity. Education reform also helps ensure that the education system adapts to the evolving needs of a rapidly changing society and economy. It is also critical because it helps to address and resolve important issues such as education inequities.
Robert F. Smith's Passion for Education Reform
Philanthropist and entrepreneur Robert F. Smith, the son of two education professionals, learned the value of education at an early age. Throughout his career, Smith has become a steward for equity and education. For example, in 2021, Smith and software company PowerSchool each donated $1.25 million to complete teacher supply requests through DonorsChoose.
The donation helped to fulfill teacher requests at primarily Black schools in six Southern U.S. communities. At the time, education reform movements called for improving teachers' ability to provide a quality education through supplies. Smith answered that call through a small and impactful way to improve the education system.
Follow Smith on LinkedIn to learn more about this and other topics.