Inventors create solutions to help improve the lives of others or to solve a challenge. Their breakthrough creations have advanced human civilization to unimaginable heights.
Ahead, we discuss famous inventors, as well as lesser-known creators, all of whom have had a substantial impact on the progression of technology, science, art and history. Thomas Edison's invention of the light bulb, for example, revolutionized the way people live by making it possible to work and enjoy leisure time long after the sun goes down. And few would argue against the fact that without the Wright Brothers, air travel would likely not be as advanced as it is today.
Inventors and their inventions have changed the trajectory of civilization time and again, casting ripples of change and progress across society. From establishing scientific precedents to improving everyday processes, learn how some of the greatest inventors of all time leveraged their ingenuity to create products that changed the world.
There are many famous inventors, but some are more recognizable than others. Five of the most famous inventors in world history include Alexander Graham Bell, Marie Curie, George Washington Carver, Madam C.J. Walker and Steve Jobs.
1. Alexander Graham Bell (1847–1922)
Alexander Graham Bell was a Scottish-born inventor, scientist and teacher who is best known for helping to create the telephone in 1876. His invention revolutionized society, enabling people to speak with each other in real-time across long distances.
The telephone also paved the way for other inventions in telecommunications like cellphones, which are now an integral part of everyday life. Bell also developed lesser-known scientific inventions, such as the audiometer and the photophone, both of which helped advance medical technology for people with disabilities.
Additionally, his company, Bell Telephone Company, is still around today, which is now known as AT&T.
2. Marie Sklodowska Curie (1867–1934)
Marie Sklodowska Curie was a Polish-born physicist and chemist. Curie is best known for her work with radioactivity, and her research led to the discovery of two new elements, radium and polonium. She also coined the term "radioactivity" to describe the emission process of radiation from atoms. Curie's work revolutionized the field of physics and laid the groundwork for other scientific breakthroughs.
In 1903, she became the first woman to receive a Nobel Prize for her work in physics. Eight years later, Curie won a second Nobel Prize for her work in chemistry, which made her the first person of any gender to win Nobel Prizes in multiple fields. Curie's achievements inspired many future scientists, especially women, to pursue careers in STEM, a field that continues to be male-dominated.
3. George Washington Carver (1864–1943)
George Washington Carver was an agricultural scientist and inventor. Born in Missouri, Carver is known for developing new uses for crops, such as peanuts, soybeans and sweet potatoes. Among his many inventions, Carver developed new techniques for soil conservation, crop rotation and crop diversification, which helped farmers increase their yields and improve their livelihoods. He is also credited with developing more than 300 uses for peanuts, except for peanut butter.
Carver's scientific ingenuity was especially important to farmers in the South, many of whom faced food shortages and economic struggles. In particular, his research on crop diversification prompted farmers to plant a broader variety of crops to reduce the financial risk associated with weather changes or market shifts. When implemented, these strategies helped farmers become more self-sufficient and stable.
4. Madam C.J. Walker (1867–1919)
Born Sarah Breedlove, Madam C.J. Walker was an American entrepreneur, philanthropist and inventor who became the first self-made female millionaire in the United States. Born in Louisiana, Walker is best known for inventing and commercializing hair care products for Black women.
After suffering from hair loss and scalp problems in her late 30s, Walker decided to create her own line of products. The first product that put Walker on the map was a scalp conditioning treatment that she called, "Madam Walker's Wonderful Hair Grower." Walker's scalp conditioning treatment and other products became immensely popular among Black women, and her success continues to serve as a model for Black inventors and entrepreneurs today.
5. Steve Jobs (1955 - 2011)
Steve Jobs was an American entrepreneur and co-founder of Apple, one of the world's most profitable and successful companies. Born in San Francisco, CA, Jobs helped establish Apple in 1976 alongside electronics engineer and entrepreneur Steve Wozniac. Jobs helped invent personal computers (PCs) and other products, including the iPod, iPhone and iPad. He was integral in the design, development and marketing of various Apple products, including his bold conference speeches used to unveil new products. Even after his passing, Jobs's contributions to the technology industry continue to be celebrated.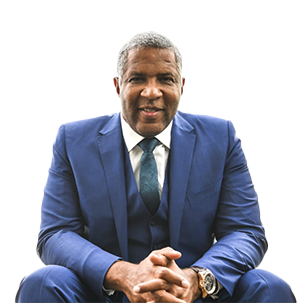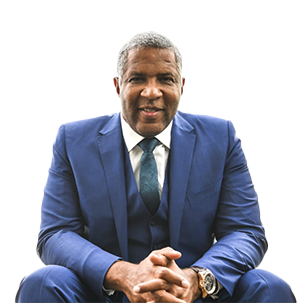 Five Lesser-Known Inventors
The inventors above are not the only individuals who made significant contributions to society. In fact, many of the inventors who created products integral to our everyday lives are not household names, often because of societal barriers, such as discrimination. Below, we detail the contributions of other important inventors, including Grace Hopper, Tim Berners-Lee, Ann Tsukamoto, Hedy Lamarr and Garrett Morgan.
1. Grace Hopper (1906–1992)
Grace Hopper was an American computer scientist and U.S. Navy rear admiral. She made significant contributions to the development of computer programming languages and the early stages of the computing revolution. Hopper is credited with creating the first compiler, which translates high-level programming languages into code that can be executed by computers. Her work on the compiler and programming languages had a profound impact on the development of computers because her innovations made it easier for programmers to write code and made computers more accessible.
2. Tim Berners-Lee (1955–Present)
Tim Berners-Lee is a British computer scientist best known for inventing the World Wide Web (WWW). During his tenure at CERN, a European physics research center, Berners-Lee developed the first web browser, web server and web pages. He used these three components to create the first website. Berners-Lee's invention of the WWW revolutionized how people access and share information. His invention of the web, an online encyclopedia and repository of data simplified that process, shortening the time to garner and disseminate information. Berners-Lee's invention also democratized information, from academic research papers to news articles and personal blogs.
3. Ann Tsukamoto (1952–Present)
Ann Tsukamoto is an American stem cell researcher and inventor best known for isolating and identifying human hematopoietic stem cells, which are responsible for the production of blood cells. Her research has had a profound impact on the field of stem cell biology and opened up new avenues to developing treatments for a range of diseases.
In 1991, Tsukamoto and her colleagues published Isolation of a candidate human hematopoietic stem-cell population, a research paper that described the process of isolating and identifying human hematopoietic stem cells. This paper provided regenerative medicine researchers with a key tool for their work. Ultimately, her discovery allowed researchers to study the process by which stem cells differentiate into new cell types.
4. Hedy Lamarr (1914–2000)
Hedy Lamarr was an Austrian-American actress and inventor. While she is well known for her performances in Hollywood films in the 1930s and 1940s, she was also a formidable entrepreneur and made critical contributions to the field of wireless communications. Specifically, she was essential to the development of spread spectrum technology, or techniques used to secure communication. Spread spectrum technology paved the way for inventions such as WiFi, Bluetooth and GPS, among others. Lamarr was inducted into the National Inventors Hall of Fame in 2014.
5. Garrett Morgan (1877–1963)
Garrett Morgan was a Black American inventor and entrepreneur. He is best known for his contributions to the development of traffic safety devices. Morgan is credited with inventing the three-position traffic signal, which is also known as the stoplight or traffic signal. Prior to Morgan's invention, traffic signals were manually operated, which caused confusion and frequent accidents.
Morgan's device made it possible to regulate traffic flow more effectively and efficiently, reducing the number of accidents and making roads safer for drivers, pedestrians and cyclists. His contribution to transportation is an important reminder of the often overlooked scientific contributions people of color have made in the U.S.
Robert F. Smith and the Inventors of Tomorrow
Entrepreneur and philanthropist Robert F. Smith, the Founder, Chairman and CEO of Vista Equity Partners, is passionate about supporting future generations of entrepreneurs. In 2016, Smith contributed $50 million to Cornell University's College of Engineering, his alma mater. His gift was the largest ever made to the college at the time.
The donation was used to facilitate and build more academic resources for students. The funds were also used to establish the Robert Frederick Smith Tech Scholars Program to provide financial aid and support to students from underrepresented communities attending the engineering school. Six years later, Smith donated another $15 million to the University's College of Engineering to establish three funds.
In recent years, Smith has donated a total of $25 million to Columbia Business School, another one of his alma maters. The funds were used to create a scholarship for graduates from Historically Black Colleges and Universities (HBCUs) and those from underrepresented backgrounds. Another portion of Smith's donation was used to develop state-of-the-art buildings for the University.