Key Takeaways:
HBCU homecomings are annual week-long celebrations of Black pride and joy.
The original date of the first HBCU homecoming is unknown, but the first instance of a Black homecoming court can be traced back to the 1920s.
Typically, HBCU homecomings have a variety of events, such as step shows, football games and halftime shows
Homecomings at Historically Black Colleges and Universities (HBCUs) are annual week-long celebrations of pure Black pride and joy. The purpose of these homecoming celebrations is to offer alumni, current students and the surrounding community a chance to connect over good food and entertainment.
HBCU homecomings have also become an embodiment of the unity and resilience that defines the Black American experience. Ahead, we will discuss a short history of HBCUs and their homecomings, why they are important and five crucial HBCU homecoming events.
A Short History Behind HBCUs and Their Homecomings
HBCUs were created out of necessity to ensure Black Americans received a quality education. For centuries, the racial divide prevented Black Americans from accessing many educational institutions. As a result, the Freedmen's Bureau, Black churches and missionary organizations created colleges to serve the needs of Black students.
After the Civil War, the second Morrill Act of 1890 required states to provide land grants to institutions for Black students if admission was not allowed elsewhere. The act led to the creation of many HBCUs in the U.S., especially in Southern and Midwestern states.
In 1865, Shaw University became the first HBCU created after the Civil War, although institutions like Cheyney University of Pennsylvania already existed. Between 1861 and 1900, 90 more institutions opened.
What most historians know about HBCU homecomings is limited. However, the history of HBCU homecomings can be traced back to the 20th century, and there is a lot of historical meaning behind some of the homecoming events. While the official start of HBCU homecomings is unknown, the first homecoming courts appeared in the 1920s. HBCU homecomings were initially created to celebrate alumni but have evolved to include other important events. Some of these events include football games, step shows and other cultural celebrations.
Why Are HBCU Homecomings Important?
HBCU homecomings are essential because they help schools connect with their communities. Homecomings also foster bonds among different generations of Black American students. More specifically, HBCU homecomings are critical because they:
Offer alumni the opportunity to stay connected to and revisit their alma mater
Give people the chance to highlight the legacy and traditions of the school and other HBCUs in general
Celebrate and promote Black excellence
Provide business owners the opportunity to thrive, given that alumni who meet at homecoming networking events are often excited to help their peers succeed
Three Notable HBCU Homecomings
While some HBCU homecomings are larger than others, the most popular ones fluctuate annually. Below, we list three of the universities that usually, year to year, host the most popular homecoming celebrations.
1. North Carolina A&T State University
As the largest HBCU, North Carolina A&T State University is known for providing "the Greatest Homecoming on Earth." Each year, the school shows its legendary "Aggie" (achieving great goals in everything) pride,, especially at the step show – one of the school's most popular events.
Located in Washington, D.C., Howard University has an annual homecoming so large it is now called "The Yardfest." Howard is known for its amazing homecoming performances. In recent years, the school has hosted artists, such as DaBaby and Megan Thee Stallion. The Howard homecoming calls on the surrounding community to participate, allowing for connection creation outside the immediate campus.
3. Spelman College/Morehouse College
Since both universities are near Atlanta, GA, the two HBCUs combine their homecoming events for a large annual party. While the institutions host exciting events, such as step shows and alumni mixers, the highlight is the band showoff. During the battle of the bands, each school's marching band competes in a musical competition.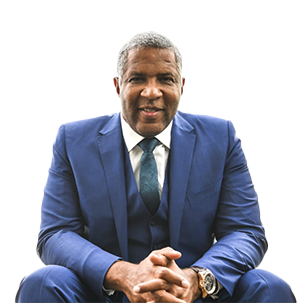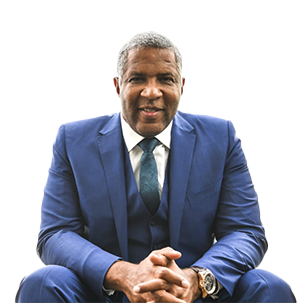 The Five Primary HBCU Homecoming Events
HBCU homecomings are unique, but each has a combination of five primary events. These events include alumni mixers, a step show, the game, a halftime show and, sometimes, a closing chapel service. Over the last few decades, these events have become integral to Black culture and the HBCU experience.
Alumni mixers bring alums from different classes together and allow them to strengthen their ties. This event gives former students an opportunity to connect with other alumni, network and share knowledge. This event showcases legacy and pride for the school and its members as it celebrates alumni achievements. Notable alumni of HBCUs include educator Booker T. Washington and sociologist W.E.B. DuBois, who used their HBCUs to create a space for discussing racial inequity and uplifting the Black community.
Step shows are key events at HBCU homecomings. Stepping is a form of dance linked to African traditions. Step shows, as we know them today, originated at HBCUs in the mid-1900s. With time, this form of dance became a way for Black students to show their pride in their organizations and heritage.
Step shows have become highly anticipated and popular events during homecoming. During these shows, step teams from different organizations at schools compete. This show helps to highlight the school's culture, legacy and the artistic excellence of students.
The football game is the centerpiece of HBCU homecomings. The event brings out large crowds and serves as a rally for alumni, students and the surrounding community. During games, groups like the marching band and cheerleaders perform, another opportunity to express themselves artistically and showcase Black American excellence.
The halftime shows at HBCU homecomings are usually as important as the game itself. It brings together sports, style and technique. It might include "Battle of the Bands" or step show contests.
For the marching band performing at the halftime show, it is a chance for them to display their talent and school pride through performing.
Marching bands are among the most celebrated groups at HBCUs and often produce legendary talent. For example, Tuskegee Institute has one of the oldest active HBCU bands. It has helped to produce talent like singer Lionel Richie.
5. Closing Chapel Service
Organizations that helped to establish HBCUs, such as the Freedmen's Bureau, American Missionary Association and Black churches, continue to play a significant role in supporting HBCUs. The closing chapel service originated from these connections.
The closing chapel service provides a place for reflection and community engagement rooted in the values and teachings of Black churches. In this way, HBCUs continue to honor their historical connections to these organizations and promote unity and empowerment among their students and alumni.
The Significance of HBCU Homecoming
HBCU homecomings are indispensable traditions for school alumni and the Black community. Alumni are at the heart of homecoming events, helping create an environment for connection and a place to recognize the role of HBCUs in shaping Black history. The cultural celebrations, opportunities for community connections and the celebrations of the history around the institutions are all crucial to preserving Black American culture.
Follow Robert F. Smith on LinkedIn to learn more about HBCUs and similar topics.