There has been an influx of available jobs within the science, technology, engineering and math (STEM) fields in recent years, and these types of positions are projected to grow faster than jobs in other sectors. Studies show that the percentage of women in STEM make up only 28% of the overall workforce in the U.S. and men graduate from college with STEM majors at higher numbers than women. Attention to the gender gap in STEM is critical since these fields are some of the fastest-growing and highest-paid careers.
Many factors contribute to the persistent gender disparity in STEM, including gender stereotyping, lack of female role models and exclusionary, male-dominated cultures within the STEM workforce. To reverse these trends, the U.S. education system must provide young women with the confidence and tools they need to succeed in the field. This can be accomplished by expanding access to STEM education opportunities for young women.
A Quick History of Women in STEM
According to the National Women's History Museum, women's experiences, accomplishments and stories are not well integrated into U.S. history and culture. However, despite the historical neglect of women's achievements, there are many innovators who defied social barriers to make valuable contributions to STEM.
One of the earliest recorded examples of an influential woman in STEM is En'Hedu'anna, a priestess who studied astronomy and tracked the cycles of the moon in 2300 B.C. Similar to other scientists of her time, En'Hedu'anna recorded her findings as poetry, which were carried forward as oral history for over 500 years after her death. Since then, women have continued to make groundbreaking strides in STEM, whether their contributions were acknowledged or not. Other famous women in STEM fields include physicist Marie Curie, who discovered radium and polonium as well as nurse Florence Nightingale, who's work paved the way for modern nursing practices.
Below are two American women of color that worked in STEM:
Dorothy Lavinia Brown: Born in 1919, Brown was the first African American woman to be a surgeon in the South of the U.S., as well as the first American American woman to become a fellow at the American College of Surgeons. In 1944, Brown enrolled at Meharry Medical College in Nashville, TN, as the only Black woman in her program, in defiance of the school's medical staff's assertion that "a woman couldn't withstand the rigors of surgery." After graduating in 1948, Brown went on to become the chief of surgery at Nashville Riverside Hospital.
Dr. Ellen Ochea: Born in 1958 in Los Angeles, CA, Astronaut Dr. Ellen Ochea became the first Hispanic woman to go to space in 1993 when she served on a mission aboard the space shuttle, Discovery. Ochea has logged nearly 1,000 hours in orbit and is also the first Hispanic person to be named director of NASA's Johnson Space Center in Houston, TX.
The Current State of Women in STEM
In 2021, Pew Research Center published a comprehensive report outlining the current state of gender, racial and ethnic diversity within STEM jobs. The report found that although women represent a large majority of all health workers, they only fill a quarter of computer and engineering jobs. Additionally, although women earn a majority of all U.S. undergraduate and graduate degrees today, men still outnumber women when it comes to graduates with computing and engineering degrees.
These statistics are even lower for Black and Hispanic women, as Black and Hispanic workers remain largely underrepresented across STEM fields. In addition to a gender gap, STEM fields have a racial disparity in earnings, with Black and Hispanic women earning the lowest average salary of all STEM workers.
Below are key statistics about women's representation in STEM:
Women account for around 29% of all federal STEM workers. Science occupations had the highest number of women professionals, while math occupations had the lowest.
According to the U.S. Census Bureau, women represented 27% of STEM workers in 2019, up from 8% in 1970.
Additionally, women employed in full-time STEM occupations earned more than their non-STEM counterparts, but women in STEM still experienced a gender earnings gap in comparison to men in the field.
According to the UNESCO Institute for Statistics, less than 30% of the world's researchers are women.
The U.S. Equal Employment Opportunity Commission reported in 2019 that women accounted for almost 30% of all STEM federal workers, with the highest representation of women in science occupations and the least in math positions.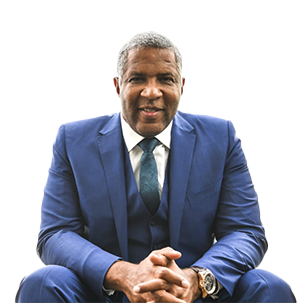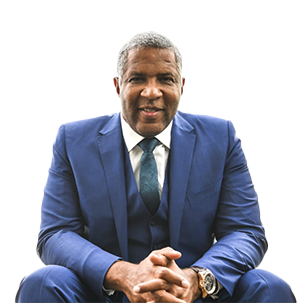 Why Is There a Lack of Women in STEM?
Various social factors have historically discouraged young women from pursuing STEM opportunities throughout their childhoods and later academic and professional careers. These factors are mainly driven by sexism, which directly impacts women's confidence from a young age, causing them to believe that they are not fit or capable of pursuing a career in STEM. Within this context, many women are not as motivated to choose a STEM major by the time they enter college and therefore remain underrepresented within the fields.
What STEM Occupations Do Women Pursue?
According to the U.S. Department of Labor, here are the top 5 STEM occupations women pursued in 2022:
Information security analysts
Software developers and software quality assurance analysts and testers
Operations research analysts
Industrial engineers
Medical scientists
What Is Contributing to the Gender STEM Gap
According to a report from the American Association of University Women, there are three main factors that contribute to the gender gap in STEM:
Gender stereotypes: Although young women are equally able to succeed in STEM-related subjects, teachers and parents can underestimate the abilities of young women since many STEM fields are viewed as masculine because they have historically been male-dominated.
A lack of role models: It's important for underrepresented students and workers to see people who look like them in positions of leadership and authority. A 2020 McKinsey report found that companies with both men and women in leadership positions outperformed peer companies with male-dominated leadership.
Male-dominated cultures: A male-dominated workplace can lead to a culture of gender discrimination and bias. According to a 2022 study by University of Nevada Reno, marginalized individuals, including women, have felt tokenized at their job due to feeling pressured to be representative of their entire demographic.
Robert F. Smith's Work to Help Women in STEM
Robert F. Smith, the Founder, Chairman and CEO of Vista Equity Partners (Vista), has dedicated many of his philanthropic efforts to expanding access to STEM education for female students.
As an alumni of Cornell University, Smith made a $50 million commitment in 2016 to directly support the school's College of Engineering. This commitment included a contribution to fund the Robert Frederick Smith Tech Scholars Program, a fellowship program that supports Black and female students pursuing engineering degrees. "I credit much to my career success to being an engineer by training," said Smith about his donations. "My direct intention here is to work directly with Cornell Tech and Cornell Engineering, in New York City and in Ithaca, to create direct on-ramps for African-Americans and young women to enter tech so that they can help lead us into the fourth industrial revolution."
Smith also helped to launch a partnership with nonprofit Code.org in 2017 to expand access to coding for women and other marginalized groups. Due to a $3 million donation from Vista, Code.org was able to prepare current teachers with the tools to educate students about computer science, a subject which many students have limited access to learn about at school.
Learn more about Smith's work and philanthropic efforts by following him on LinkedIn.