Photo by: Clay Banks, via Unsplash
Key Takeaways:
Systemic racism has many forms and impacts nearly every aspect of society.
Systemic racism is different from structural racism. Systemic racism refers to the discriminatory practices embedded within society. Structural racism pertains to the broader framework of policies that perpetuate racial inequities.
Examples of systemic racism in the U.S. include education inequalities and housing and employment discrimination.
Systemic racism exists in many forms and permeates nearly every facet of society in the U.S. Put simply, systemic racism is an amalgamation of societal policies and practices that result in the unfair or harmful treatment of others based on race. Systemic racism disproportionately impacts many underrepresented communities, including Black Americans.
This article addresses the common examples of systemic racism in the U.S., and how it differs from structural racism. Additionally, we will look at why it is critical to end systemic racism.
Systemic Racism vs. Structural Racism
Systemic and structural racism are often used interchangeably, but they are quite different. Systemic racism refers to the ingrained and pervasive practices, policies and social structures that disadvantage and discriminate against certain groups based on their race. On the other hand, structural racism describes how those societal structures, institutions and policies reinforce racial inequities.
Another way to think about it is that systemic racism refers to the overarching norms society creates that perpetuate racial disparities. Structural racism, meanwhile, focuses more specifically on how societal barriers, like laws, regulations and policies, contribute to and reinforce racial inequities.
11 Examples of Systemic Racism in the U.S.
To help you better understand how this type of racism can manifest, we have included 11 examples of systemic racism in the U.S. below. These examples help to show the pervasive nature of systemic racism.
1. Racial Disparities in Criminal Justice
Black Americans are incarcerated at five times the rate of white Americans. These disparities in treatment by the criminal justice system are noticeable as early as grade school. Almost 2 million students attend schools with law enforcement officers but no guidance counselors who can be integral figures in supporting students' mental health. Black students, in particular, are more likely to attend middle and high schools with higher concentrations of police officers than mental health professionals.
These circumstances can lead to Black students being harshly disciplined by law enforcement at a young age, which contributes to the "school-to-prison pipeline."
Every child should have access to a quality education, but many children from underrepresented communities lack access to an adequately funded and staffed school. Racial inequities infiltrate the education system, as the two examples below highlight:
Students from underrepresented communities are more likely to attend outdated schools that lack proper resources. Predominantly non-white school districts receive around $23 billion less in funding annually compared to their white counterparts, according to a 2019 EdBuild report.
According to the U.S. Government Accountability Office (GAO), Black, Latino and Indigenous students face more disciplinary consequences, including suspension and expulsion, compared to white students. A Princeton University study suggests that conscious and unconscious racial bias contributes to these disparities in discipline rates.
These examples and other instances of systemic racism have led some students from underrepresented communities to drop out of school entirely, further perpetuating low graduation rates. In addition, data from the Education Data Initiative shows that Black students owe an average of $25,000 more in student loan debt than their white peers. This creates additional barriers for those trying to complete a post-secondary degree.
3. Housing Discrimination
According to the Brookings Institution, only 46% of Black Americans were homeowners in 2021, while 76% of white Americans owned their home. The data also showed that homes in predominantly Black neighborhoods are often valued at $48,000 less than homes in primarily white neighborhoods.
The disparities in homeownership rates between Black American and white families are a byproduct of systemic racism within the U.S. housing system. An example of this is gentrification, the changes that occur in a neighborhood when developers and city planners make improvements to an area. When developers make changes without considering the impact on current residents, higher-income people move in, which drives up the cost of living and displaces the original inhabitants.
4. Employment Discrimination
Unequal employment opportunities exacerbate racial gaps in economic security. According to data from the U.S. Bureau of Labor Statistics, Black American and Latino individuals are severely underrepresented across high-paying jobs. Black Americans represent 35%, and Latinos account for 26% of the professional and managerial workforce. In addition, marginalized communities are severely underrepresented at the top of the corporate hierarchy. A 2022 study conducted by Crist|Kolder Associates showcased that underrepresented communities represent only 10.7% of CEOs among Fortune 500 and S&P 500 companies. Moreover, Black unemployment is typically twice as high as white unemployment, according to the Economic Policy Institute.
5. Healthcare Disparities
Systemic racism is a critical component of social determinants of health and the circumstances in which people grow up, live, work and age. These factors can have a significant impact on a wide range of health risks and outcomes.
In addition, data from KFF (Kaiser Family Foundation) shows that Black Americans face significant social and structural barriers when trying to access quality healthcare. Examples of these barriers include lack of access to healthcare coverage, affordable and safe housing, high food insecurity and high poverty rates.
According to the Centers for Disease Control and Prevention, people from underrepresented communities experience higher rates of illness and death across a wide range of health conditions, including diabetes, obesity, asthma and heart disease. In fact, the data shows that the life expectancy of Black Americans is four years lower than white Americans.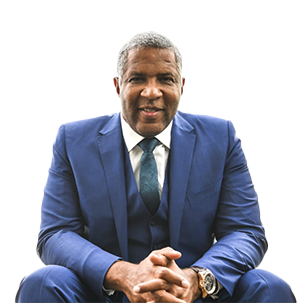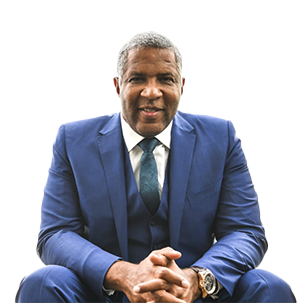 Environmental racism describes the inequitable impact of environmental dangers on underrepresented or underserved communities. The root causes of environmental racism are policies, regulations and corporate decisions that have targeted low-income communities. As a result, people from underrepresented communities are often exposed to toxic and hazardous environmental conditions, which impact their health.
For example, the majority-Black community of Flint, Michigan experienced contaminated drinking water in 2014 after the city changed its water supply source to save money. Because of a lack of proper water treatment and testing, several major water quality and health issues for residents erupted. Local officials ignored many of these issues.
Separately, a GAO study conducted in 1983 revealed that three-quarters of the hazardous waste landfill sites in eight southeastern states were located in primarily poor, Black and Latino communities.
7. Racial Profiling and Policing
The U.S. criminal justice system has been greatly influenced by racism and discrimination. According to 2020 data from the American Bar Association, while Black Americans make up 13% of the U.S. population, they represent 22% of fatal police shootings, 47% of wrongful convictions and 35% of individuals executed by the death penalty. Another example of racial profiling and policing is the "war on drugs." Data from the Fair Fight Initiative shows that almost 80% of prison drug charges are handed down to Black or Latino individuals. Data from the initiative also shows that if a defendant is Black, prosecutors are twice as likely to ask for a mandatory prison sentence for a drug crime.
Voter suppression refers to intentional efforts and policies aimed at limiting or preventing certain groups, usually marginalized communities, from exercising their right to vote. Tactics rooted in historical discrimination include unfair voter ID laws, gerrymandering and the closure of polling stations in low-income areas. Intentionally limiting access to voting continues a cycle of inequitable political representation, which perpetuates existing power dynamics that disadvantage underrepresented communities.
9. Media Representation and Stereotypes
The negative portrayal of people from underrepresented communities on TV, in movies and other forms of media can introduce and reinforce negative stereotypes. Stereotypes about disenfranchised communities in media can appear as implicit or explicit biases. Implicit bias is when an individual's decisions are made through unknown, pre-existing beliefs. Explicit bias describes a situation where an individual's decisions are made based on conscious beliefs. For example, consciously assigning a Black character a specific set of characteristics solely based on stereotypes is called explicit bias, while doing so unintentionally is implicit bias.
The racial wealth gap is one of the most prevalent examples of systemic racism in the U.S. According to the U.S. Department of the Treasury, the average white family had $184,000 in wealth in 2019 compared to $38,000 for Latino families and $23,000 for Black families. Furthermore, data from the Survey of Consumer Finances found that the wealth gap between Black and white families has hardly changed in more than 20 years.
The racial wealth gap is a direct consequence of the discrimination that Black Americans and other marginalized populations have faced throughout U.S. history. It is still an issue today. The estimated loss of Black wealth that resulted from past oppressive acts is estimated at $14 trillion dollars, according to the American Bar Association.
Although strides have been made throughout history, these past exploitive acts have constrained economic opportunities for Black Americans.
11. Immigration Policies and Xenophobia
Immigration policies differ across the U.S. Although it is not always the case, white Europeans tend to face fewer barriers when migrating to the U.S. than immigrants from underrepresented communities. The differences in immigration policy provide more examples of implicit or explicit bias. For example, undocumented Latino immigrants face more serious consequences than white people who have committed the same offense. By treating immigrants differently based on race, the immigration system perpetuates systemic racism.
Why It Is Important to Address Systemic Racism and Ways to End It
Although efforts to promote racial equity across the U.S. have increased in recent years, the ongoing perception of racial tensions underscores the prevalence of racism in U.S. society. We can help mitigate systemic racism in several ways, including:
Increasing education and accountability
Supporting economic initiatives that benefit underrepresented communities
Advocating for policy and legislative changes that address racism at the institutional level
Pushing for more media representation could also ensure accurate depictions and unbiased representation of people of color in the media
Systemic racism perpetuates inequity among people of different racial and ethnic backgrounds across society. It is possible to address the issues that stem from systemic racism, but it must start with listening and learning. Then, we need to continue moving forward as a society by challenging the systems and structures that perpetuate systemic racism.
Follow Robert F. Smith on LinkedIn to learn more about systemic racism and other topics.