Key Takeaways:
Leadership goals are short- or long-term targets that people in leadership positions establish.
To create attainable goals, leaders identify skills that match their areas for development and expertise.
Leaders can work on a variety of goals, including improving communication, learning to delegate and building resilience.
It is no secret that effective leadership is an essential part of an organization's success. However, a "leader" is more than a job title that comes with a pay raise. It is a position that requires a critical skill set that should continuously evolve. Regardless of how long individuals are in their positions, they always have room for leadership growth.
If you want to develop your leadership acumen, it is essential that you establish attainable goals for leadership. Creating leadership goals will help you design a roadmap to leadership success.
Ahead, we discuss what leadership goals are and how to create them and mention their benefits, along with some examples.
What Are Leadership Goals?
Leadership goals are measurable targets that individuals in leadership positions establish. Regardless of your leadership style, these objectives can be short- or long-term goals. They are meant to help you understand and improve your management and leadership skills and develop team comradery. Leadership goals will vary depending on the position and person, leadership SMART goals are specific, measurable, attainable, relevant and timely.
How to Create Leadership Goals
No perfect set of rules for creating leadership goals exists. While many follow the SMART goals model when creating new goals for both themselves and their team, each person will have unique circumstances to address and differing levels of concerns in a variety of areas, such as communication, delegation, resilience and public speaking. The goals each person sets will reflect those differences and may require different approaches to goal-setting.
Leaders usually have hectic schedules and deliberately carve out time to focus on setting and marking progress toward attaining goals. Following this model will not only help you improve your skill set but also help create a better work environment and nurture your team's success.
To create effective leadership goals, self-reflect on the strengths and weaknesses of your leadership style and methods, while keeping SMART goals in mind. Identify skills that align with their areas for development and unique expertise. Determine what you want to achieve and what the outcomes of the achievements would look like.
Then, establish clear and specific goals that address the areas you targeted for improvement. Once you have created goals, it is essential to develop an action plan and track your progress over time. Be sure to organize your plan in a way that will help you measure the results of the changes and achievements.
20 Examples of Leadership Goals
Leadership development goals vary with each leader, as circumstances and work environments are unique and can change quickly. But, most leaders will develop a set of skills that apply to most situations. Below are examples of leadership goals that every leader can aspire to achieve or improve.
Motivating team members to be accountable and participate in decision-making will help empower them. This can help build autonomy and increase motivation and job satisfaction. When people feel valued, they are more likely to do their best work, which can help teams perform at a high level.
2. Improve Communication Skills
Clear communication is one of the best ways to foster solid bonds with colleagues and find shared success. To achieve this, leaders should work on their communication skills by asking the right questions in the right way and reiterating key conversation points to ensure team members are aligned. They can make improvements across a variety of communication mediums, including email, meetings and presentations.
3. Work on Conflict Resolution Skills
Whether it is an issue between colleagues or a bigger team problem, working on a team will almost inevitably lead to a conflict. Regardless of how big or small a conflict may be, a leader's job is to de-escalate the situation and mediate a solution. Taking conflict resolution training can be a good step towards guiding a team to get along and work together effectively.
Innovation is an essential component of organizational growth. Cultivating an environment where employees feel comfortable sharing their ideas freely can lead to new levels of creativity. Examples of ways that leaders can achieve this skill are by encouraging brainstorms, rewarding creative thinking and supporting risk-taking.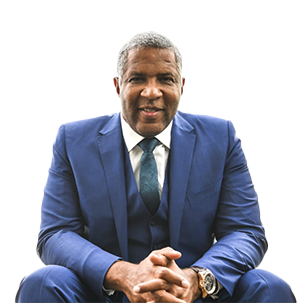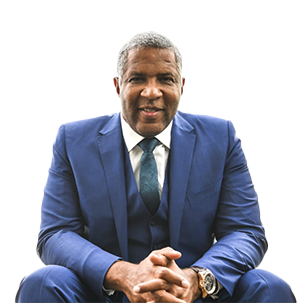 5. Build Strong Relationships
Treating employees with respect and making time to connect meaningfully are essential to building strong relationships in the workplace. Building strong connections helps leaders understand their colleagues' strengths, weaknesses and goals and allows them to become better coaches, mentors and leaders. When team members feel connected and comfortable, the team is more likely to be more effective and creative.
Delegation is not a sign of weakness. Knowing how to delegate strategically can prevent a leader from becoming burnt out and free up their time to focus on more high-level tasks. In addition, delegating tasks allows direct reports to learn new skills and helps them build confidence. Critical components of effective delegation include defined tasks, deadlines and open communication. A leader must also identify the right person to delegate specific tasks to based on their skills and interests.
7. Work on Emotional Intelligence
Emotional intelligence is a skill people use to understand and control their emotions. This skill is essential for leaders to create and maintain a healthy work environment. When a leader understands how to identify and control their emotions, it helps them connect with others, which can lead to personal and professional opportunities. Emotional intelligence also allows leaders to relate to their employees and guide them to their best performance.
8. Develop Strategic Thinking
Strategic thinking is a critical skill for leaders to develop. It can help them understand the big picture and foresee potential obstacles and opportunities. In addition, strategic thinking can inspire leaders to make informed decisions, which can help a team run more efficiently and tackle challenges.
9. Improve Time Management
Leaders are often overloaded with tasks, which is why time management is an essential skill. To be more efficient, leaders should take a moment to assess their top priorities, delegate smaller tasks and plan the next steps. For example, organizing ahead for the next week can help streamline which projects to work on and improve time management overall. Focusing on prioritization and delegation can improve personal and team progress and better prepare everyone for last-minute tasks.
10. Work on Mentorship and Coaching
A good leader is also a type of mentor and coach. In addition to knowing how to motivate a team, leaders should also understand how to help their direct reports learn and grow. Mentoring and coaching employees can help build more effective teams and create a more robust pipeline of internal talent.
11. Become More Adaptable
No one is an expert on everything, which is why it is essential for leaders to be adaptable and willing to engage in continuous learning. Being an adaptable leader means accepting, allowing and fostering changes to make the team more efficient and effective. Because organizational change is almost inevitable, wise leaders periodically assess how to change structures and roles to maximize organizational success.
12. Promote Inclusion and Diversity
To make sure that all employees at an organization feel included, leaders must promote inclusion and diversity. To do this effectively, leaders should provide equal opportunities for all employees, regardless of race, gender, age or background. When all members of a team feel valued and included, they are more comfortable sharing their unique perspectives. This can help to enhance the growth and success of a team and organization.
13. Enhance Your Decision-Making
Making decisions and supervising others who make decisions are two basic tenets of leadership. However, the best leaders are skilled at making thoughtful decisions in a timely manner. To become a better decision-maker, leaders should consider their current decision process and areas for improvement. Specifically, leaders should consider the pros and cons of a choice, different perspectives and how they will communicate a decision to others to improve their approach.
With great amounts of responsibility can come even greater challenges. Given how busy and stressful the modern workplace can be, resilience is an essential skill for good leaders. To advance and grow, leaders need to build resilience to ensure they can recover from roadblocks or challenges in a healthy way. Lacking resilience can hurt a leader's personal growth, a team's success and an organization's business goals.
15. Work on Public Speaking
As the head of a team, leaders often speak to their employees or report on their team's work to members of their organization's c-suite, as well as external customers. Working on public speaking will enable a leader to present confidently and communicate their ideas clearly. Leaders can improve their public speaking skills by practicing or taking courses on how to present effectively.
16. Commit to Continuous Learning
All professionals, regardless of their seniority level, should aspire to continuously learn and grow. Whether leaders attend a class or sign up for a newsletter or a conference, they must stay up-to-date on industry trends. Being current and well-informed enables a leader to be innovative, which can help increase productivity and creativity.
17. Improve Collaboration
Cultivating an environment where all teammates feel comfortable collaborating helps drive innovation. To improve collaboration, leaders need to respect everyone in the room and set ground rules for everyone to abide by. Another way leaders can foster collaboration is by hosting periodic brainstorming sessions so that everyone has a chance to share their ideas.
18. Enhance Team Productivity
Enhancing a team's productivity derives from many different aspects of work. For example, playing to your team members' strengths when assigning tasks or leading by showing your commitment to work can increase productivity. Overall, productivity is critical to accomplishing tasks and pushing the company forward.
19. Work on Project Management
While a leader should trust their direct reports to complete their assignments, it is essential for leaders to understand who is responsible for what. When leaders take the time to learn who does what, it helps them to plan, keep track of and monitor the success of the team. By developing project management skills, leaders can inspire their teams to be more efficient and collaborative. Ultimately, this skill helps leaders use their resources to the fullest extent and become more adaptable, which can help them set their team up for success.
Company and team culture encompasses the character and mission of a leader's organization. Employees typically regard managers as coaches or mentors, so leaders can be highly influential in creating culture. Good qualities of company culture include inclusiveness and a commitment to excellence and positivity. Each company has its own unique culture, and it is critical that leaders work to foster a positive one.
Follow Robert F. Smith on LinkedIn to learn more about leadership goals and other topics.