Key Takeaways:
A leadership philosophy is a person's approach to leading and interacting with others. This philosophy is informed by a person's unique set of values and principles.
A leadership philosophy is composed of four key elements: theory, attitude, guiding principles and behavior.
Examples of leadership philosophies include delegative leadership, managerial leadership and learning leadership.
Being a leader is a rewarding but challenging task. Not only are leaders required to make progress toward business goals, but they also need to ensure their team feels supported. Without a personal understanding of one's core values and work style, achieving leadership success can be difficult. That is why it is critical for all of us to identify our leadership philosophies, regardless of our expertise or tenure.
Having a leadership philosophy can help ensure you stay true to your values and thoroughly understand the tools you may need to navigate challenges.
Below, we discuss the basics of a leadership philosophy and different examples. In addition, we highlight why it is critical to know your leadership philosophy and provide tips for how to write your own.
What Is a Leadership Philosophy?
A leadership philosophy is the unique set of values, beliefs and principles that set the foundation for how a person leads and guides others. Defining a leadership philosophy can provide you with a roadmap and structure for successfully managing a team or organization.
The advantages of setting a robust philosophical foundation are clear and can be especially beneficial during challenging times. Moreover, a clear leadership philosophy can also help you make decisions, delegate responsibilities and manage team concerns. Because change is inevitable, leadership philosophies can and should evolve with time.
What Are the Key Elements of a Leadership Philosophy?
A leadership philosophy has four key elements: theory, attitude, guiding principles and behavior. These key elements can help you discover and build your leadership philosophy, which can guide your leadership style. Here is a brief definition of each element:
Theory: This component is your idea of what leadership means and what it requires to be effective.
Attitude: This element encompasses your mindset and demeanor regarding leadership. Think of this as your approach to interacting with team members.
Guiding principles: Your guiding principles are the values you choose to influence how you lead others. Your moral compass drives your guiding principles.
Behavior: Put simply, your behavior is the way you act and interact with others on your journey to achieve a goal or overcome a challenge.
10 Leadership Philosophy Examples
There are many different leadership philosophy styles, including autocratic leadership, democratic leadership and solution-based leadership. Your choice depends on your unique leadership approach and code of ethics. Ahead, we will look at 10 different leadership philosophy examples.
1. Autocratic Leadership Philosophy
An autocratic leadership philosophy style, also known as authoritarian, is a management style where the leader takes complete control over all decision-making. This type of leader does not consider other perspectives when making decisions and delegates responsibilities to direct reports.
2. Delegative Leadership Philosophy
Delegative leadership, also known as laissez-faire leadership, is a philosophical approach that promotes delegation and sharing responsibilities. This type of leadership empowers all team members to make decisions, which fosters a sense of autonomy
3. Democratic Leadership Philosophy
The democratic leadership philosophy is supportive and innovative – the opposite of autocratic leadership. With this leadership style, a leader values the opinions of their constituents and makes sure that everyone's voice is heard. While a leader may make the final decision, the deliberation process includes input from the entire team, where each member has an opportunity to share their thoughts and opinions.
4. Learning Leadership Philosophy
Leaders who make learning and teaching a top priority exemplify a learning leadership philosophy. With this style, leaders promote a culture of continuous learning that encourages growth. Leaders who use this approach typically make decisions based on data and evidence.
5. Managerial Leadership Philosophy
People with a managerial leadership philosophy style are good at seeing the big picture and identifying and solving challenges. Managerial leaders may adopt elements of other leadership styles, such as democratic leadership, transactional leadership and strategic leadership. These leaders have the ability to lead and influence others, while maintaining the organizational structure of the team.
6. Participative Leadership Philosophy
The participative leadership philosophy is a form of democratic leadership that sets up a team structure where all members are encouraged to speak their minds and engage in decision-making. Team leaders with a participative leadership style strive to ensure their direct reports feel they have a sense of autonomy. This leadership style works best in organizations where everybody has a defined role and does not need significant oversight.
7. Solution-Based Leadership Philosophy
Solution-based leadership prioritizes problem-solving. With this leadership philosophy style, a leader develops action plans with defined solutions and outcomes. To ensure success, solution-based leaders may delegate tasks to help a team identify and implement solutions.
8. Strategic Leadership Philosophy
Individuals who can envision and communicate a clear vision and long-term plan for a team or organization are strategic leaders and adopt this philosophy style. They carefully align an organization's business goals with available talent, resources and processes. Successful strategic leaders are proactive and good at making thoughtful decisions.
9. Transactional Leadership Philosophy
Transactional leadership is a leadership philosophy approach that emphasizes a structured and results-driven approach. With this style, leaders set clear expectations for performance and reward team members based on their success. Typically, transactional leaders focus on immediate tasks, routine processes and efficiency.
10. Transformational Leadership Philosophy
The transformational leadership philosophy is often referred to as a hands-on approach to leadership. With this approach, a leader sets goals and challenges for their team. Transformational leaders also offer solutions, actively help team members and encourage direct reports.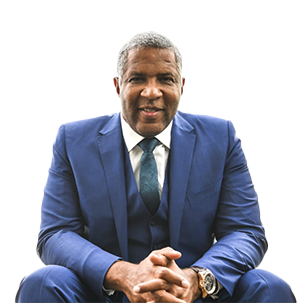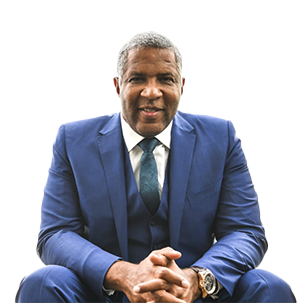 Why You Should Learn Your Leadership Philosophy Style
Learning your own leadership philosophy style can help you become a more effective leader. When you know your leadership style, you better understand how you naturally lead and interact with others. This understanding allows you to adjust your leadership approach to different situations, which can increase your effectiveness. Ultimately, it empowers you to make informed decisions, foster better team dynamics and drive positive outcomes within your organization or group. Knowing your leadership philosophy also helps your team become more successful because you can make more informed decisions, facilitate healthier team dynamics and achieve progress.
Tips for Writing a Leadership Philosophy
To create your personal leadership philosophy statement, get started by identifying your leadership style, evaluating your current approach to leadership and thinking about your future leadership goals. Below is a simple plan to help guide you through writing your leadership philosophy statement.
1. Understand Your Leadership Style and Values
Learn about different leadership styles, and select the style that resonates with you. To narrow down your style, consider your personal and leadership values.
2. Reflect on Past and Future Leadership
Take the time to consider your prior leadership experiences. Ask yourself and take note of what you did or did not like about those experiences. Then, take stock of your current leadership tendencies, and think about how you would like to become a better leader in the future.
3. Seek Inspiration and Guidance
Network with other experienced leaders to gain insights into their approaches. Ask leaders that you meet what their values and philosophies are. Jot down valuable ideas that align with your values to help you form your philosophy. For more insight, research different leadership philosophy statement examples from leaders with an approach similar to yours.
4. Set Simple Leadership Goals
After you do research, define your long-term leadership goals. Narrow down your list by selecting one or two bigger goals to focus on. Review your values, and make sure these goals align with them. Consider asking your colleagues you work closely with for feedback on how they think you can improve your leadership skills. Their feedback may help you inform your goals.
5. Develop Your Personal Leadership Philosophy Statement
To create your philosophy statement, compile your core values and highlighted goals. Create a straightforward leadership philosophy statement that you know you will stick to. Continue to refine the wording until it accurately reflects your values.
Follow Robert F. Smith on LinkedIn to learn more about leadership and similar topics.