Professional development goals enable individuals to enhance their capabilities, maximize their job performance and stay up-to-date on industry trends. Setting these types of goals provides people with a roadmap of actionable objectives to help them take the steps necessary to achieve their dreams.
Individuals who understand what they want to accomplish are more likely to reach their goals and find meaning and purpose in their everyday work. Ahead, we will discuss professional development goals in more detail and show why they are important with some examples.
What Are Professional Development Goals?
Professional development goals are short- and long-term milestones that a person sets for themselves or their team to help them improve their skills or capabilities. An individual can set a variety of different career-focused goals. However, choosing the best goals depends on their unique interests and career ambitions. While most professional development goals can help a person grow, setting a series of smaller, more attainable benchmarks can help pave a path to achieve more important future, or large milestone, goals.
Why Setting Professional Development Goals Is Important
Setting professional development goals is important because it can help motivate people to grow and achieve their aspirations. When someone is driven by motivation, they have the potential to go above and beyond their expected aims. Professionals who make an effort to improve their expertise and set thoughtful goals are more likely to become valuable assets to their employers. Additionally, creating professional development goals encourages individuals to understand their weaknesses and set specific goals to improve their skills.
Taking the time to think about and specify objectives can help show a person's manager that they are dedicated to their professional development and growth. As a result, this can help an individual progress professionally. Depending on the industry, progress in a person's career may lead to a promotion, a pay raise or both. But, if a person achieves their goals but does not earn a promotion or raise, they may still find more fulfillment in their chosen career path. Fulfillment can be just as important as financial rewards.
Individuals who set out to achieve their professional development goals can also find opportunities at other companies or in other industries. Of course, a person's career path or goals may change, but without setting goals, people will never go through the trial and error necessary to find the right career fit and success they desire.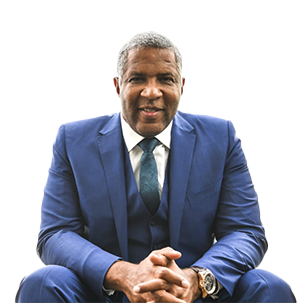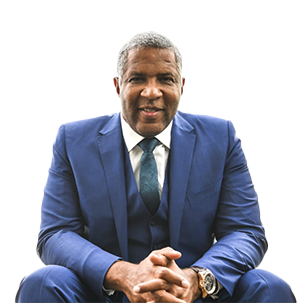 Examples of Professional Development Goals
The goals that a person creates should be unique to their career journey. People can create actionable goals by using the SMART (specific, measurable, achievable, relevant and time-bound) goals method. By keeping these parameters in mind while setting goals, individuals can set objectives that are relevant, realistic and attainable. Some examples of goals for professional development that people can set include the following:
Learn new soft and hard skills: Regardless of the industry, most employers require candidates to have a variety of different hard and soft skills. Hard skills are abilities that are related to technical knowledge, such as computer programming, marketing or graphic design. Soft skills are more general capabilities, such as communication, time management, leadership or organization. By improving one's hard and soft skills, they can become a more well-rounded professional, which can help them progress in their career.
Expand a professional network: Networking is essential for career progression. A person may aim to grow their network to forge new professional relationships, exchange ideas or find new work or collaboration opportunities.
Attend a certificate program: Learning about a new topic or expanding one's knowledge of an area through a certificate program can help lead to new responsibilities, job opportunities or a pay raise.
Become a mentor: To take on more of a lead role at work, a person may aim to become a mentor to coach newer professionals looking for guidance.
To learn more about this topic and others, follow entrepreneur Robert F. Smith on LinkedIn.