Digital Divide Definition
The digital divide is the gap between demographics and regions that have information and communications technology and those without. The digital divide is not just limited to computer access, it also includes gaps in internet connectivity, ownership of desktop and laptop computers, television sets and smartphones. In addition to internet access, other factors such as internet affordability, reliability and quality of service may arise when determining if an area is impacted by the digital divide. Social and geographic factors that contribute to disparities in internet access include:
Age: In 2019, 33% of Americans aged 65 and older said they've never used the internet, and about half don not have internet access at home.
Area of residence: Americans living in rural areas are less likely to own a smartphone, tablet, desktop or laptop computer than Americans living in urban areas, despite recent growth in smartphone or computer ownership.
Disability: In a 2021 Pew Research Center survey, 62% of Americans living with a disability said they own a desktop or laptop computer, compared to 81% of those without a disability.
Economic standing: A 2021 Pew Research survey found that 25% of adults with household incomes below $30,000 do not own a smartphone and roughly 42% of adults do not have home broadband services or own a desktop computer. In comparison, 63% of adults with household incomes above $100,000 own a smartphone, desktop, laptop or tablet computer and have access to broadband.
Gender: Although the digital gap across genders has improved within the last five years, only 19% of women living in the world's least developed countries are able to access the internet.
Race and ethnicity: Black and Hispanic Americans are less likely than white adults to own a laptop, desktop computer or have high-speed internet at home.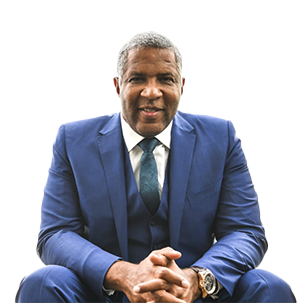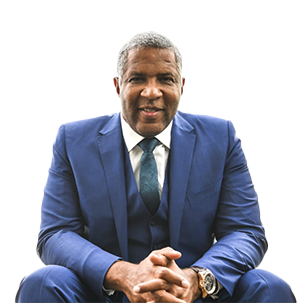 Why Is the Digital Divide a Problem?
The digital divide contributes to poor economic and social outcomes among underrepresented populations, keeping many essential services out of reach. In the last few years, the pandemic has made internet access a necessity as schools, businesses and workplaces moved online. However, this quick transition exacerbated the digital divide and limited opportunities for those who did not have internet access.
In 2020, more than 50 million U.S. students switched to online learning, but almost 15 million of them lacked reliable internet access in their homes. Low-income, minority and rural students were more likely than their wealthier peers to bear the burden of inadequate connectivity, which widened the "homework gap" — a phrase that describes the difficulties faced when getting online at home to complete school assignments. Outside of student connectivity issues, 10% of public school teachers also did not possess sufficient internet capacity to teach online.
When it comes to employment, the digital divide also reinforces historic disadvantages for workers of color. In a Harvard Business Review survey, 70% of Black respondents and 60% of Hispanic respondents said they felt underprepared with digital skills when entering the workforce. In addition, a 2020 Deutsche Bank report found that the rapidly-growing digital economy is on track to leave more and more marginalized people behind, with Black and Hispanic workers expected to be locked out of 86% of U.S. jobs by 2045.
What Are Some Solutions to the Digital Divide?
Although the digital divide is a significant problem, there are solutions to help mitigate the issue and promote equitable access to digital tools and usage in the U.S.
The Federal Communications Commision (FCC) leads efforts to expand broadband access across the country. In August 2022, the U.S. Congress passed the Bipartisan Infrastructure Law, which established a $42 billion Broadband Equity, Access and Deployment program that works to expand high-speed internet in underserved communities. In addition to this program, the bill gave an additional $13 billion in funding to expand broadband access in tribal communities. Outside of the Infrastructure law, the FCC's Affordable Connectivity Program offers monthly discounts on broadband services and has enrolled over 14 million eligible households.
At the local level, more states are establishing digital equity offices to help deliver home broadband services to households in need. For example, North Carolina has established a Broadband Infrastructure Office that offers funding for internet service providers (ISPs) to increase broadband in rural areas across the state. Since its inception, the office has awarded nearly $10 million in funding to twenty ISPs.
Robert F. Smith and the Digital Divide
Founder, Chairman and CEO of Vista Equity Partners (Vista) Robert F. Smith is working to address the global connectivity gap through his involvement with the Essential Digital Infrastructure and Services Network (EDISON) Alliance, an initiative created by the World Economic Forum to mobilize global citizens around digital inclusion efforts.
Established in 2021, the organization works with both governments and the private sector to accelerate solutions to mitigate the digital divide. As the first cross-sector alliance working to close the digital gap, Smith is an EDISON board member along with representatives from Verizon, Mastercard, Google and more.
In September 2021, the Alliance launched the "1 Billion Lives Challenge," a pledge to improve 1 billion lives globally by 2025 through access to affordable digital healthcare, education and financial services. As of October 2022, the initiative has benefited 454 million individuals across 90 countries by activating over 250 digital inclusion initiatives.
Learn more about Robert F. Smith's work with EDISON Alliance and follow him on LinkedIn if you would like to stay in the know.