Key Takeaways:
Gentrification is a hotly debated topic between proponents and opponents because of its pros and cons.
Some of the benefits of gentrification include reduced crime rates, improved infrastructure and economic growth.
Some of the cons of gentrification include displacement, cultural erasure and a spike in the cost of living, especially for underserved communities.
Whether you live in a rural or urban area, you have likely heard of the term "gentrification." Simply put, gentrification is the process of upgrading an older, usually low-income neighborhood, which typically results in higher costs of living and resident displacement.
However, gentrification is a complicated topic. It is true that gentrification can provide new opportunities and jobs as buildings are renovated and new stores pop up. But it is also evident that gentrification imposes significant costs on the original inhabitants of the neighborhood.
As a result, this topic is hotly debated among developers, social justice groups and others. Ahead, we discuss what gentrification is in more depth and the pros and cons of gentrification.
Gentrification is defined as a profit-driven change in the socioeconomic and racial demographics of a low-income neighborhood. Many factors contribute to gentrification. One is the rapid influx of capital or job growth into a city that causes a quick increase in population. A tight housing market is often one of the first signs of gentrification, as middle- and upper-class people move into the city in large numbers.
However, the reason why gentrification occurs is not always organic. Targeted public-sector policies that offer incentives to middle- and high-income families to move into distressed neighborhoods, often in cities, can cause gentrification.
The Pros and Cons of Gentrification
Gentrification, like any significant change in a region, carries both advantages and disadvantages. On the positive side, gentrification can help enhance property values and attract new businesses and employment opportunities to a community.
However, gentrification can also cause significant negative consequences. For example, gentrification often causes displacement of underrepresented communities because it increases the cost of living. The following outlines the common pros and cons of gentrification.
16 Pros of Gentrification
There are several benefits of gentrification, including an influx of stores and shops that create economic opportunities. This positive change can help bring much-needed capital, goods and services to a low-income area.
Another positive effect of gentrification is that it can help boost the value of homes. Below, we explore several benefits of gentrification.
1. Neighborhood Revitalization
Neighborhood revitalization is the alteration of a neighborhood in a way that improves the quality of life of its residents. By bringing in new shops and stores, neighborhoods that were previously afflicted with empty storefronts become filled with coffee shops, clothing stores or other brick-and-mortar outposts for critical goods and services. These new businesses can revitalize a neighborhood and infuse new life and resources into a declining or poor area.
2. Increased Property Values
A significant advantage of gentrification is increased property values. This change is especially favorable for those who can sell their homes for a high price. When an area goes through gentrification, older buildings are updated, which causes property values to rise. As property values increase, higher-income residents are more likely to move into the area, which causes values to grow even higher. Those who sell their homes as prices rise are able to build more wealth. Gentrification can also increase local tax revenue, since property taxes rise with the property value.
Gentrification can boost economic growth because the influx of residential development and stores often spurs new job opportunities. For example, building new or renovating existing buildings creates a need for construction workers, and opening new restaurants or stores increases the demand for associates. All these new businesses create an influx of jobs and a boost to economic growth from patrons spending time and money at the new establishments.
4. Enhanced Infrastructure
Gentrification can lead to an improved neighborhood or city infrastructure, including new buildings, roads and sidewalks. These improvements can create a cleaner and more modern neighborhood. Other community issues like potholes or unsafe and inaccessible walking areas are often addressed to make better living conditions for the public.
A neighborhood with low crime rates provides its inhabitants with a sense of relief and calm. While it is not always guaranteed, some studies show that gentrification can reduce crime rates and improve public safety. For example, a study from MIT released in 2017 shows that after gentrification took over rent-controlled housing in Cambridge, MA, crime dropped 16%. Additionally, the study indicates that gentrification increased economic prosperity in the city.
This reduction in crime can result from a number of factors, such as people and businesses investing more in community and public safety. The investment helps encourage people to move to a new area because they often feel the community cares about them and has ensured their safety. Adding increased presence of public safety officers can reduce crime rates and make the overall neighborhood safer.
However, it is critical to acknowledge that gentrification does not necessarily erase crime. In some cases, gentrification can lead to crime displacement or the relocation of crime to another area.
6. Diverse Dining and Entertainment Options
As gentrification takes over a low-income neighborhood, locals will see a variety of new restaurants and stores open. This can offer locals new shopping, entertainment and hangout options for residents. Additionally, the neighborhood that existed there before can influence the restaurants and stores, which can help diversify them. As the new businesses attract more visitors, businesses can adjust their offerings to help them earn more revenue, which can help the local economy grow.
7. Environmental Improvements
While gentrification may bring new trendy storefronts and restaurants, it can also lead to the addition of green amenities. Green amenities can be community gardens, parks and the use of energy-efficient building materials. These types of additions help improve the curb appeal of the neighborhood and create a healthier environment for inhabitants.
8. Preservation of Historic Architecture
Gentrification does not always lead to the demolition of every building in a neighborhood. When done thoughtfully, developers and city planners who are renovating a low-income area sometimes restore old homes and seek to highlight their beauty. Preserving the historic areas and architecture in a neighborhood undergoing gentrification is an important step in keeping the original essence of a neighborhood vibrant and alive.
9. Increased Community Pride
Increasing the value of an area's property, cleanliness and safety can help boost the pride of its inhabitants. This sense of pride is not always the direct result of gentrification, but it can be an added benefit of the change. Of course, all people should be able to be proud of their communities, no matter how wealthy or aesthetically pleasing they are to outsiders.
10. Social Mix and Interaction
In some cases, gentrification can help foster a healthy mix of inhabitants and visitors from different socioeconomic backgrounds. The development of new buildings and amenities in gentrified areas can attract individuals from middle- or high-income communities to visit and relocate to previously low-income areas. This can help develop a mixed-income area, which can help strengthen a community as a whole, socially and economically.
11. Attraction of Talent and Creativity
Gentrification can help create opportunities for business owners to open new shops, such as grocery stores, coffee shops, yoga studios or restaurants. The establishment of new businesses can attract new talent looking for work. This change can cultivate talent, creativity and community more broadly.
12. Better Education Opportunities
As a government invests in an area, it is often more likely to fund better public school systems or create new private educational centers. This can help create more educational opportunities for residents and draw others into the city to either benefit from the education or help foster new educational ideas.
13. Improved Public Transportation
As gentrification impacts an area, transportation may expand. Having easy access to different types of transportation can make an area more valuable, since residents often seek to live in an area that makes their commute easier.
14. More Access to Healthcare Facilities
When a neighborhood is developed, it can also lead to new healthcare facilities that were not once previously available. Bringing in these facilities can create more access to healthcare and draw more qualified medical professionals.
15. Positive Perception and Image
New stores, restaurants and housing in a neighborhood can attract new residents and visitors. Clean and safe streets create an upscale image that a neighborhood may have lacked before gentrification occurred. Overall, improving the public image and appearance of a neighborhood can help improve community morale and living conditions.
16. Increased Property Tax Revenue
Local governments get most of their funds for public services from property taxes. As properties gain value, taxes rise and create more government revenue that goes back into improving the community.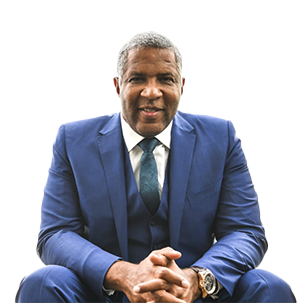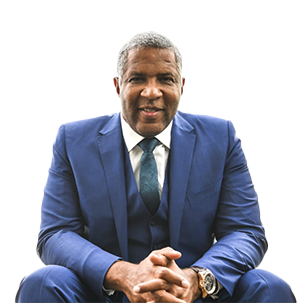 16 Cons of Gentrification
Although gentrification has the potential to help improve neighborhoods and increase economic growth, it can also have negative ramifications that warrant consideration. For example, a significant influx of middle- or high-class residents can cause the local cost of living to rise, which can cause displacement. When the original inhabitants and business owners of an area are forced to move, it can lead to cultural erasure. Ahead, we dive into different negative effects of gentrification.
1. Displacement of Long-Term Residents
Displacement is one of the biggest cons of gentrification. While new developments or renovations to a low-income neighborhood may seem positive, they can cause the local cost of living to skyrocket. As a result, this can affect an area's original residents and business owners and price them out. That is why opponents of gentrification commonly argue that this process caters to high-income residents over low-income, which can promote inequity.
2. Loss of Affordable Housing
In some cases, developers and city planners demolish affordable housing complexes to make room for new developments. Even if an affordable housing complex is not knocked down, landlords of affordable housing units may raise the rent to a point where low-income residents are priced out.
3. Increased Cost of Living
Since gentrification often leads to a higher cost of living, both luxury buildings and trendy stores result in higher costs for housing and food. Even if the original residents of an area can afford housing, the overall cost of living often rises too much for them to remain in the community.
4. Socioeconomic Disparities
While gentrification may seem to provide opportunities for low- and middle-class communities to live together, it can often create or inflame socioeconomic disparities. Gentrification can cause this by driving up property values or rent, which commonly forces low-income residents to move out or face more financial burdens. Additionally, as wealthier residents move in, local businesses may adjust their offerings and increase their prices, which can cause a loss of resources. As low-income residents are displaced and lose more resources, it increases inequity.
Gentrification can cause cultural erosion by stripping low-income residents of their foods, stores and traditions. For example, a grocery store may replace the traditional and unique food establishments of the original residents. Also, taking down historical buildings and putting up skyscrapers can erode the neighborhood's culture and character.
6. Loss of Small Businesses
Gentrification can decimate small businesses. Chain stores are often brought in to appeal to the masses. As a result, local mom-and-pop shops often fall by the wayside with gentrification, many of them often run by underserved or underrepresented community members.
Gentrification typically occurs in low-income areas that, due to systemic inequities, are commonly home to Black and Latino Americans. Oftentimes, as neighborhoods change, they attract white middle- and high-class residents. As the areas start to cater to their new residents, they become too expensive for their original inhabitants, which forces them to move away. Ultimately, this causes the area to become less diverse.
This process makes it impossible for residents of underserved communities to stay in their own neighborhoods, compelling them to move into poorer areas or become homeless.
8. Disruption of Social Networks
Gentrification can disrupt social networks by creating turnover in neighborhoods. What used to be a community full of residents who hoped to stay forever can change to a transient pool of young professionals who come and go as costs fluctuate. This process results in social networks falling apart and creates more isolated living environments.
9. Increased Homelessness
As aforementioned, gentrification can increase homelessness by displacing low-income residents. To create new developments, old buildings are commonly demolished. This process forces residents out of the neighborhood and often into homelessness.
10. Strain on Public Services
Gentrification can strain public services. For example, the rise in homelessness as a result of gentrification requires more services like shelters. As more people are displaced and need help from the government, more resources are required that a city or state may not have available.
While gentrification can create new green spaces, in some cases, it can lead to a loss of small gardens. In sum, gentrification can remap and remake the entire neighborhood, including its original green space. This process can result in more buildings and fewer traditional green areas.
12. Reduced Community Cohesion
When a neighborhood gentrifies, community cohesion often diminishes. Residents must deal with an abundance of change that they might not handle well, causing a disruption to some residents' everyday living and cohesiveness.
13. Gentrification-Induced Stress
Gentrification can stress the current residents. Facing the potential or actual loss of their homes, residents' mental health can be negatively impacted. Even if they can remain in the neighborhood, the increased financial burdens arising from higher costs can cause original residents substantial stress.
14. Negative Impact on Schools
While gentrification can have a positive impact on the school system, it can also negatively impact local public schools. For example, a 2021 study from Housing Matters found that families moving into gentrified neighborhoods tend to opt out of public schools. This decision can leave public schools with limited enrollment and reduced resources.
15. Loss of Historical Character
Gentrification often promotes the idea that newer is better. As a result of the push to replace old buildings, the historical character of the neighborhood is sometimes lost. Historical architecture can be leveled and not given proper reverence.
16. Strain on Transportation
Sometimes, gentrification can have a positive impact on transportation. But that is not always the case. People who move into gentrified areas usually commute for work and pleasure. As these areas draw in more residents, developers must create or update public transit to these neighborhoods. This process can put a strain on public transportation development because of an increase in projects to complete.
Gentrification can benefit some, while it causes long-lasting negative impacts on others. Typically, communities that are negatively impacted are historically marginalized, low-income and diverse communities. There are several examples of gentrification, and no one example is the same, which contributes to the variety of pros and cons of gentrification.
Follow Robert F. Smith on LinkedIn to learn more about gentrification and other related topics.