Key Takeaways:
HBCUs were established largely because of the segregation and exclusion of Black Americans from places of higher education.
Most HBCUs were established after the second Morrill Land-Grant Act was passed.
Today, over 300,000 students are enrolled in over 100 HBCUs throughout the country. HBCUs remain central to the education and success of Black students.
Historically Black Colleges and Universities (HBCUs) began as 19th-century initiatives to provide post-secondary learning opportunities to Black Americans in a highly segregated country. The establishment of HBCUs allowed Black Americans the chance to receive higher learning of the quality that was once only afforded to white individuals and select others.
The early history of HBCUs is largely tied to addressing the problems of segregation and the exclusion of Black Americans from places of higher education. But, as time moved forward, HBCUs became more than places of learning for those excluded from other colleges and universities.
In this article, we explore an HBCU history timeline and present 25 interesting HBCU history facts. Furthermore, we discuss the state of HBCUs today and philanthropist Robert F. Smith's connection to these storied institutions.
The Early History of HBCUs
Throughout early U.S. history, Black Americans were discouraged and outright prohibited from accessing educational institutions in many Southern states. HBCUs were established to address this discrimination.
Cheyney University of Pennsylvania, the first HBCU, was established in 1837. A few others quickly followed, including the University of the District of Columbia, Lincoln University and Wilberforce University, before the start of the American Civil War.
The Reconstruction Era (1865-1877)
After the American Civil War, the U.S. saw the establishment of many more HBCUs. Philanthropists, newly emancipated Black Americans, Black churches, the U.S. federal government and other individuals and organizations supported these institutions in their infancy to help ensure their success. During this Reconstruction era, many new HBCUs were established. Howard University in Washington, D.C. and Morehouse College in Atlanta, GA, were just two of the HBCUs formed during that time.
The Second Morrill Land-Grant Act
In 1890, the U.S. federal government enacted the second Morrill Land-Grant Act, declaring that states using federal funds for higher education must ensure Black students have access to education. The act specified that schools would need to be integrated, or new institutions would need to be established solely for Black Americans. In many Southern states, schools were founded for Black Americans to ensure funding while preventing integration with their existing educational institutions. As a result, 19 HBCU land-grant schools opened between 1890 and the mid-1900s.
The Civil Rights Movement
HBCUs played an essential role in the Civil Rights Movement. Influential Civil Rights figures, such as Martin Luther King Jr. and Thurgood Marshall, attended HBCUs and spread their messages for equality. Since many schools were segregated, leaders in the Civil Rights Movement developed their ideas and created spaces to collaborate at HBCUs. In 1965, HBCUs were officially designated by the U.S. Department of Education. This was a significant achievement in the movement towards equality, as it meant HBCUs were defined as accredited schools for higher education.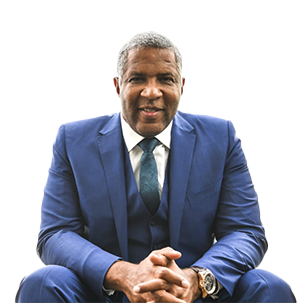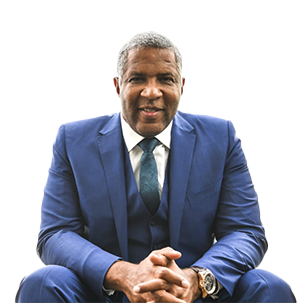 The HBCU history timeline above showcases that HBCUs hold historical significance and significantly impacted (and were impacted by) the growth of education and equality in the U.S. Below, we present 25 more unique HBCU history facts — from notable alumni to interesting statistics.
Cheyney University of Pennsylvania was the first HBCU established (1837), and Lincoln University in Oxford, PA, which opened in 1954, was the first degree-granting HBCU.
HBCUs make up only 3% of colleges and universities in the U.S.
In addition to Martin Luther King, Jr., filmmaker and actor Spike Lee and actor Samuel L. Jackson attended the prestigious HBCU Morehouse College.
Vice President Kamala Harris attended Howard University.
Female enrollment in HBCUs has been higher than male enrollment every year since 1976, with females holding a 64% enrollment rate across HBCUs.
Alabama is home to 14 HBCUs, more than any state in the country.
North Carolina has the most students enrolled in HBCUs than any other state.
Shaw University in Raleigh, NC, was the first HBCU established after the Civil War.
Wilberforce University in Wilberforce, OH, was the first Black-owned and operated HBCU.
Half of Black public school teachers in the U.S. attended an HBCU.
Most HBCUs are in the South or on the East Coast.
Alabama State University in Montgomery, AL, was founded in 1867 by a group of Black Americans known as the Marion Nine.
Tuskegee University in Tuskegee, AL, was the first HBCU to be registered as a national historic landmark and the only HBCU to be a national historic site.
12.5% of CEOs in the U.S. graduated from HBCUs.
80% of Black judges graduated from HBCUs.
HBCUs produce 25% of the country's Black STEM graduates.
In 1959, Patricia and Priscilla Stevens, two students at Florida A&M University, organized a bus boycott in support of racial integration, leading to one of the country's first lunch counter sit-ins.
North Carolina Agricultural and Technical State University in Greensboro, NC, is the largest HBCU in the country.
In 1960, four students from North Carolina Agricultural and Technical College held a sit-in at the local Woolworth's store.
The Student Nonviolent Coordinating Committee was founded at Shaw University in Raleigh, NC.
The Union Army used government funding to help instructor Mary Peake teach Black students at Hampton University in Hampton, VA, in 1863.
Norfolk State University in Norfolk, VA, was the only HBCU founded during the Great Depression.
Morehouse College is the largest men's college in the U.S.
Virginia State University in Richmond, VA, created the first HBCU history course.
The majority of the first HBCUs in the U.S. were created to train Black Americans to become teachers and preachers.
Today, approximately 300,000 students are enrolled in over 100 HBCUs. Yet, as aforementioned, HBCUs make up only 3% of degree-granting institutions in the U.S.
The opportunity HBCUs provide for Black Americans cannot be overstated. HBCUs remain central to the education and success of Black students, who are still often marginalized by higher education institutions. Though HBCUs struggle with less funding and face limited opportunities for expansion, a recent increase in federal funding is attempting to alleviate those issues. As an example, the Biden Administration committed to investing $2.7 billion in HBCUs in 2021. Those investments are set to help HBCUs thrive and reduce educational disparities and inequality.
Robert F. Smith and His Connection With HBCUs
In 2019, Robert F. Smith gave the world-renowned commencement speech at Morehouse College. During the speech, Smith announced that he was paying off the student debt for the entire graduating class of about 400 students. The gift was later extended to the debt held by their guardians, as well. The gift totaled approximately $34 million.
Student Freedom Initiative was inspired by Smith's groundbreaking 2019 donation to the Morehouse College students, as it hoped to reach many more individuals. The Initiative aims to give students economic freedom and flexibility through its financing options. Student Freedom Initiative specifically focuses on students from HBCUs and other Minority Serving Institutions (MSIs), helping them avoid debilitating student debt.
Smith's initial $50 million donation, in part with Fund II Foundation's donation, helped launch the Initiative. Student Freedom Initiative began providing its services to students at select HBCUs in 2021 and continues to be available at more HBCUs year after year.
Follow Robert F. Smith on LinkedIn to learn more about HBCUs and other engaging topics.