Navigating a new role, academic field, industry or professional development goal can be overwhelming for anyone, but mentors can help ease that stress. You may be wondering, what is a mentor and what do they do? Simply put, mentors are people who use their wisdom and experience to guide others. Serving as a mentor for one or more people can be challenging, but it can be an extremely rewarding experience that can benefit both parties professionally and personally.
Below, we will discuss what being a mentor means, the top qualities of a mentor and the different types of mentors.
What Does Being a Mentor Mean?
A mentor is an experienced individual who shares their knowledge, wisdom and expertise with a mentee, similar to a role model. While mentors perform a range of tasks, their main job is to guide and support their mentees. Mentors act as a sounding board and resource to help guide their mentees.
Not only do mentors provide helpful insights and perspectives from their experience, but they also help create a safe space where mentees feel comfortable opening up and receiving feedback. A mentor may help their mentee develop skills for their career or meet challenges they face in the workforce.
The Top Qualities of an Effective Mentor
While each mentor is unique, they all possess several qualities that can help them forge a successful relationship with their mentee. Some of the top qualities of an effective mentor are listed below.
Professional Experience: While you do not need to be a seasoned professional or industry expert to be a good mentor, experience can help. When a mentor has more professional experience than their mentee, they can use what they have learned to offer insights and wisdom about what it takes to succeed.
Strong, Helpful Character: It is important for a mentor to have a strong, helpful character and a set of personal values or principles they practice consistently. These values can be innate or developed throughout a mentor's career advancement. A mentor's character can help them provide good advice to their mentee and set a good example of professional behaviors and attitudes.
Good, Relatable Values: A mentor-mentee relationship can benefit both parties, especially when they share similar, good values. As an example, it can be helpful if the leadership style of the mentor matches the type of leader the mentee aims to become. If the mentee does not respect and share the same values as their mentor, they may be reluctant to hear their advice and learn from them.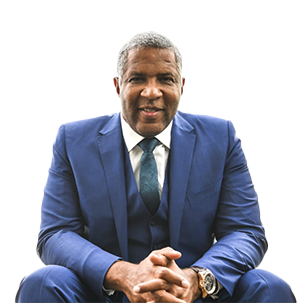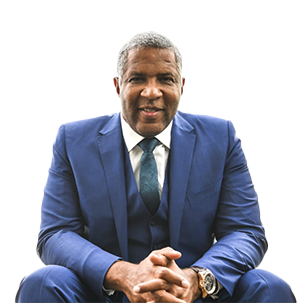 Different Types of Mentors
Understanding the different types of mentors can help a mentor and mentee find the right partner for their interpersonal style and professional goals. Ahead, we discuss different mentorship types.
A one-on-one mentor provides individualized guidance to a single mentee. Personal connections are key to one-on-one mentorship, as this style thrives on in-depth conversation, tailored advice and, most importantly, trust and support.
The format of one-on-one mentorship allows for a personalized approach where the mentor can address the mentee's challenges and help them work through roadblocks. This format promotes and encourages a deeper level of trust between the mentor and mentee.
A situational mentor is someone who provides advice, guidance and support in specific situations or circumstances. This type of mentorship is sought out in one-off situations where the mentee requires guidance about a specific goal or topic from an individual who has that experience or expertise. For example, a student who is deciding where to attend college may reach out to individuals who graduated from each prospective university for their thoughts. The mentor's role in this situation is to provide relevant insights and information and to offer support where needed for the mentee.
A reverse mentor is a type of mentorship where a younger or less experienced person mentors a more senior colleague. This type of mentor reverses the traditional hierarchy of knowledge and experience that characterizes most mentorship relationships.
This type of mentoring has emerged as an attempt to bridge the generational gap and promote the exchange of knowledge and learning between age groups. An example of this kind of mentorship occurs when a younger mentor advises an older colleague who may have difficulty navigating digital media. The younger mentor's cultural and generational insights can be valuable in offering different perspectives that help the older colleagues gain a better understanding of the digital landscape.
A group mentor is an individual that works with a group of mentees. The group mentor still provides the guidance, support and knowledge of a one-on-one mentor, but shares this knowledge all at once with several mentees. In this type of mentorship, the mentor plays the role of facilitator and creates an inclusive and collaborative environment for the mentees to learn from each other. A mentor's expertise is still required in this dynamic but helps to foster conversations, peer-to-peer learning and guidance that benefits the entire group.
A mentor can have a big impact on their mentee's professional development. Successful mentorships can have a ripple effect; they can positively impact the growth and success of the U.S. economy and society at large.
To learn more about mentors, mentorship and other interesting topics, follow Robert F. Smith on LinkedIn.